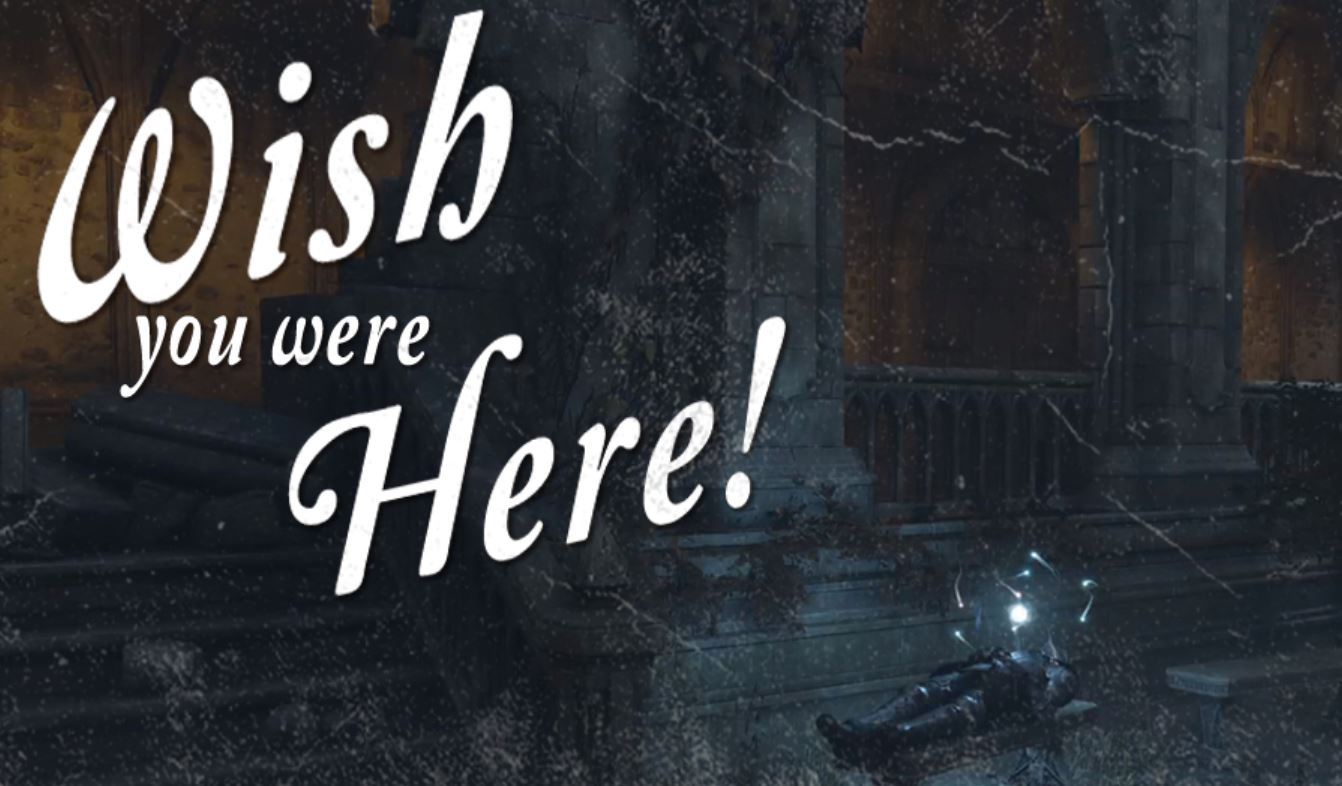 Bluepoint Games have teased fans on Twitter after rumors have begun to emerge about the studio being acquired by Sony after their work on Uncharted: The Nathan Drake Collection, Shadow of the Colossus, and the recent Demon's Souls Remake, which features a new easter egg players are trying to solve as we speak.
In a post on Twitter, Bluepoint Games tweeted at a number of prominent Youtubers and Twitch Streamers who have a strong interest in Souls-like games tweeting "A Symphony Of Rumors…" and a picture from Demon's Souls of a dead body with an item, alongside a postcard-like caption of "Wish You Were Here".
Right now this is simply just a taunt and we don't have any deeper information as to what Bluepoint is teasing when it comes to the new door players have found in Demon's Souls. However, this tease did come at a time when wild and completely unsubstantiated rumors have been floating around about Sony acquiring Bluepoint Games and that the release of Demon's Souls was "the final test" for the studio".
This rumor was posted on RestEra and right now should be taken with a grain of salt as one of the mods spoke with the original poster and they couldn't provide any concrete evidence that Sony are set to acquire the studio. But, based on the close relationship the two companies have had for almost 15 years now, we wouldn't see this as a huge surprise if Bluepoint becomes a new member of PlayStation Studios.
But right now, whether it is the door in Demon's Souls or the possibility of a Bluepoint acquisition by Sony, all we can do is sit and wait to see what materialises.
https://twitter.com/bluepointgames/status/1328774655407235079
Demon's Souls is available now on PS5.
Source – [@BluepointGames, ResetEra]