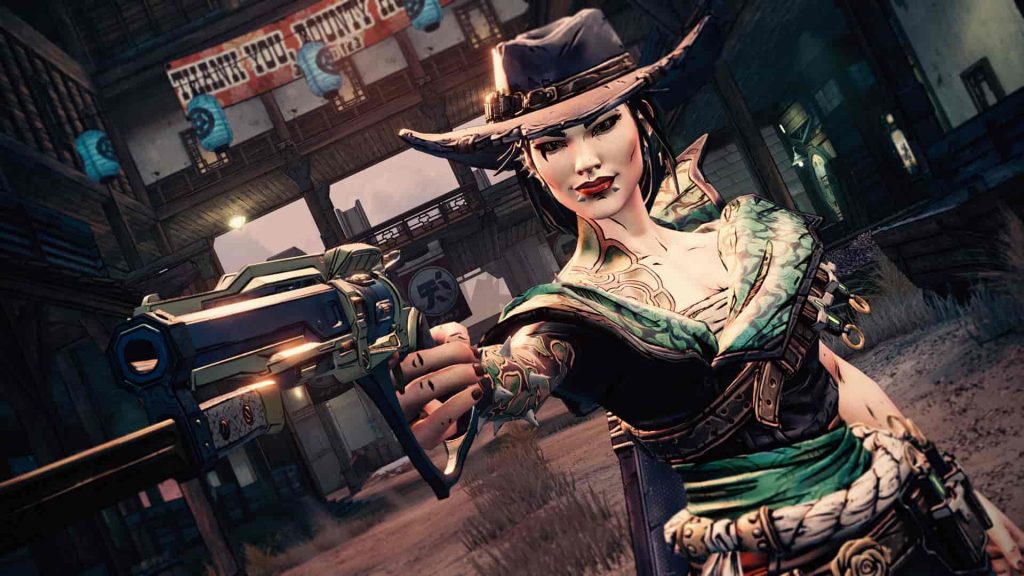 New Borderlands 3 Bounty Of Blood gameplay has been showcased, revealing some of the first gameplay and details about the new expansion.
The expansion is its own self contained story and every single character int he game is brand new, allowing someone to jump in without having to worry about the larger Borderlands world.
The expansion also offers a free upgrade for your characters, allowing you to upgrade to the current level and jump right into the new content and scavenge for the best loot available right now. And, of course, you will find a wealth of new weapons, skins, and loot.
You can watch the new Borderlands 3 Bounty of Blood gameplay below:
Gearbox announced this new DLC pack last month and it is the third large chunk of content for the popular looter shooter. If you are still playing the game you can keep up to date with our list of updated PS4 SHiFT and Vault Codes.
Borderlands 3 Bounty of Blood releases for PS4 on June 25.