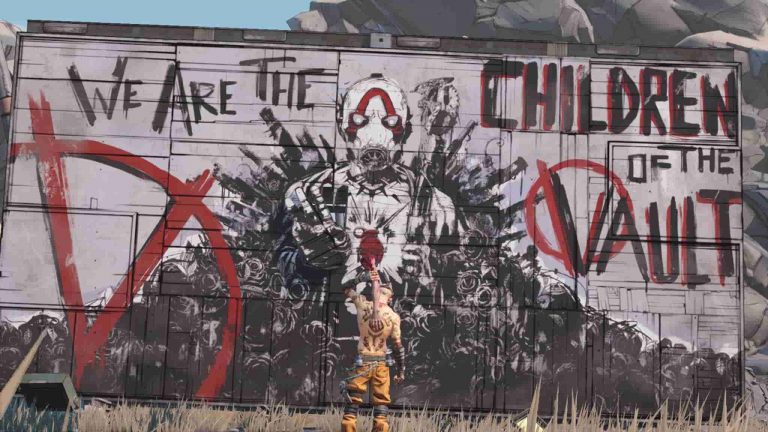 Borderlands 3 developer Gearbox has announced that it's celebrating the holiday season in style, with free gifts rolling out for the critically acclaimed loot-shooter starting December 13. This is all part of the Give the Gift of Mayhem holiday festivities, as they're calling it. Not a bad shout, to be fair.
Borderlands 3 Holiday Gifts Arriving Tomorrow
There's eight gifts in total and Gearbox will be sharing details every day on their Twitter account. Here's the full blurb:
Each day, we'll share a new goodie on the official Borderlands Twitter page, including some SHiFT codes that will send holiday gifts to your in-game mailbox. You can redeem SHiFT codes here on Borderlands.com, on the Gearbox SHiFT site, or via the in-game Social menu in Borderlands 3, so you have plenty of ways to claim your presents before these time-limited SHiFT codes expire on January 10, 2020.* If you don't have a free SHiFT account yet, you can set one up on the Gearbox SHiFT site.

To spread the good cheer for this season of giving, you can share the magic of mayhem by buying your loved ones a discounted copy of Borderlands 3, with savings of up to 35% happening this month.** As for what gifts await you this week, check back on this page to see what we've unwrapped so far!
Borderlands 3 was released for the PlayStation 4, PC, and Xbox One in September 2019, and you can read our full verdict on the sequel here to see if it's worth picking up. Here's the full blurb straight from Gearbox:
At the hard edge of the galaxy lies a group of planets ruthlessly exploited by militarized corporations. Brimming with loot and violence, this is your home—the Borderlands. Now, a crazed cult known as The Children of the Vault has emerged and is spreading like an interstellar plague. Play solo or co-op as one of four unique Vault Hunters, score loads of loot, and save the galaxy from this fanatical threat.