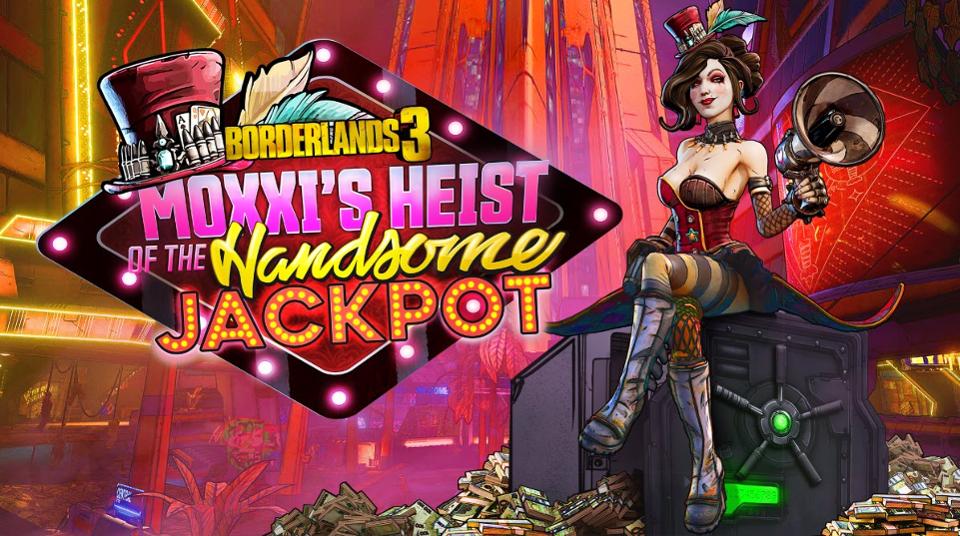 After teasing the first DLC for Borderlands 3 last week, Gearbox has finally revealed what all the Vault Hunters will be doing in the first chunk of brand new content. The DLC is called Moxxi's Heist of The Handsome Jackpot and if the trailer is anything to go by, it certainly looks to be more looting, more shooting and a little sprinkling of Borderlands madness.
Borderlands 3 First DLC Revealed
Handsome Jack On The Way?
After much speculation, it seems that Borderlands 3 players will be heading to The Handsome Jackpot, a casino space station Jack built before his death. Moxxi will guide a crew of new characters to try and get one last one-up on Handsome Jack, even after his death and loot one of his most profitable schemes. Jack apparently stole the plans for the casino from Moxxi and we all know the story of a woman scorned, don't we?
Along with new locales, players will be treated to new legendaries, skins, heads, side missions and crew challenges. The DLC will also include the return of the Loader Bots from Borderlands 2 and according to the trailer included below, more Claptrap hijinks.
Related Content – All Active Borderlands 3 SHiFT, Vault Codes
Borderlands 3 DLC 1 Release Date
The exciting looking expansion will be dropping on December the 19th and will be the first of four promised DLC expansions for Borderlands 3. Not much else has been confirmed but we would be shocked if other additions were not included. For one, most players have hit the level cap and an upgrade to progression it is almost a certainty, it has been in the past DLC's for the popular franchise and gives players something else to strive for.
The extra content should arrive after a few other updates in the pipeline, including bigger vaults, boss loot pools and a massive overhaul of Mayhem mode which Gearbox is calling Mayhem 2.0. It is certainly good news for anyone still playing Borderlands 3, new content is always something players need and it is nice to see the developer still making traditional DLC's in the wake of all the 'live service' games in the market today.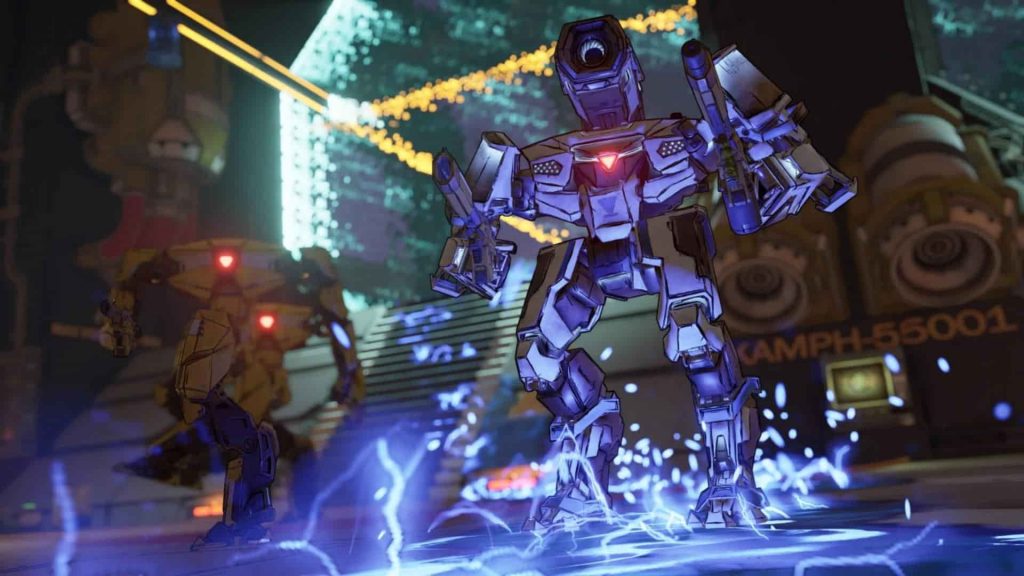 Are you still playing Borderlands 3? Are you looking forward to the new content? Shoot your way into the comments below.