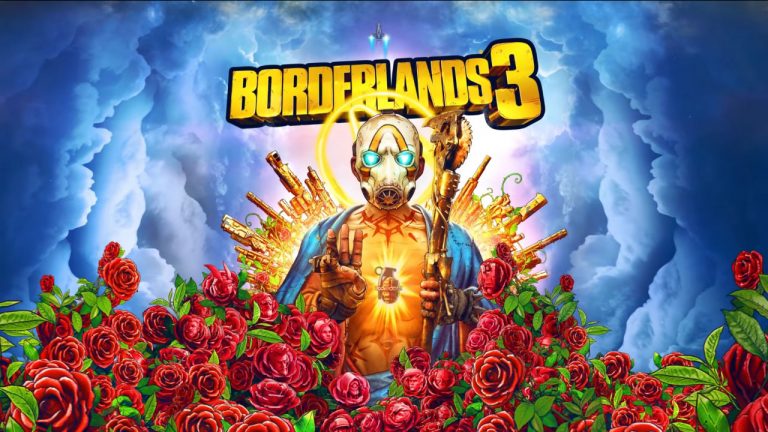 The full list of Borderlands 3 Trophy list has been revealed, confirming the game is packing a total of 45 Trophies, including – as expected – a shiny Platinum for you to unlock. You can check out the full list below, and stay tuned to PSU.com for our full Borderlands 3 review soon.
Borderlands 3 Trophy List
Ultimate Vault Hunter (Platinum)
Unlock all Borderlands® 3 Trophies
You Got Skills
Reach level 2.
Star Bound
Reach level 10.
Vaulting Your Way To The Top
Reach level 25.
Biggest Badass In The Borderlands
Reach level 50.
Bolt-Ons
Unlock 10 Character Heads or Skins.
Mechani-Cool
Unlock 10 Vehicle Parts via hijacking.
Tips Appreciated
Tip Moxxi.
I Hope You Didn't Tea-bag
Win a duel.
Stay Away From The Light
Revive another player.
Gun Pals!
Send an item to a friend.
Dropping Loads
Win a live grenade at a Slot Machine.
Good Against Remotes Is One Thing
Get a perfect score at the Firing Range on any difficulty.
My Name Is Earl
Buy 20 cosmetic items from Crazy Earl.
Tales From The Eridian Slab
Decipher all of the Eridian Slabs.
Slaughterhouse 3
Complete all the Circles of Slaughter.
A Hundred Names For Sand
Discover all named locations on Pandora.
Swamped
Discover all named locations on Eden-6.
City Slicker
Discover all named locations on Promethea.
Master Of All You Survey
Discover all named locations.
À La Carte
Complete 20 Side Missions.
Getting A Little On The Side
Complete all Side Missions.
100-Proof
Clear all the Eridian Proving Grounds.
Got Big Game
Defeat all of Hammerlock's Legendary Hunts.
Zer0ed In
Defeat all of Zer0's Targets of Opportunity.
Barreled Right Over Them
Kill an enemy with an exploding barrel.
Feelin' A Little Stabby
Kill an enemy, knifing them with a gun blade.
Stick It To 'Em
Kill two or more enemies with a single sticky grenade.
On Fleek
Equip purple-rated gear or better in every slot.
Rewards Card
Earn a Loyalty Package from each weapon manufacturer.
Exoarchaeolo—You Get The Gist
Discover all named locations on Nekrotafeyo.
Welcome to the Crimson Raiders
Complete mission "Children of the Vault".
So Long, Pandora!
Complete mission "Taking Flight".
NOG It Off
Complete mission "Hostile Takeover".
I Mustache You A Question
Complete mission "Atlas, At Last".
Gone From My Sight
Complete mission "Beneath the Meridian".
That Was Cold
Complete mission "Lair of the Harpy".
Heir To An Empty Castle
Complete mission "Cold as the Grave".
Cross The Streamers
Complete mission "Blood Drive".
Apocalypso!
Complete mission "The Great Vault".
I Am A Goddess, A Glorious Female Warrior
Complete mission "In the Shadow of Starlight".
Bye, Felicia!
Complete mission "Divine Retribution".
Florida Man
Down yourself by grenade or explosion.
Stay Golden
Use a Golden Key.
Damn, Gina
Get all Vault Rewards.
Source: PowerPyx