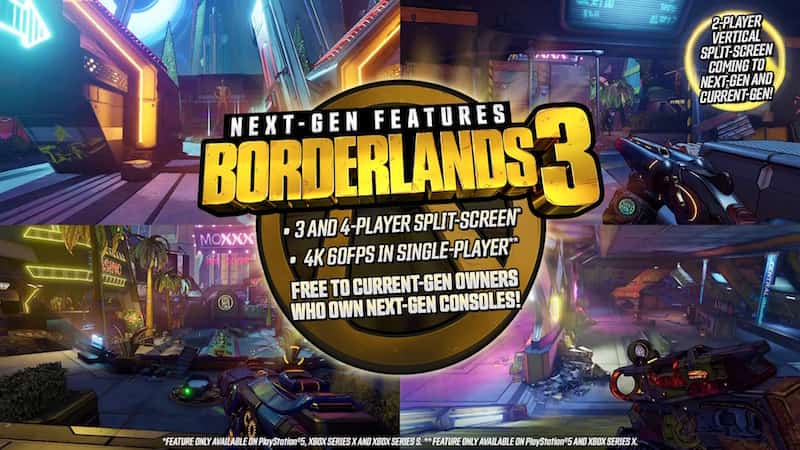 Borderlands 3 will offer a free upgrade to the enhanced PS5 version of the game for PS4 owners, developer Gearbox Software has announced.
The upgrade will not only allow PS5 owners to run the popular loot shooting threequel in native 4K resolution at 60 frames per second, but it'll also permit up to four players to play the game in split-screen too.
Even better, a new two player vertical split-screen mode is also promised for both current and next-gen players of Borderlands 3.
Borderlands 3 is the latest title to enjoy a free PS5 upgrade for folks who own the PS4 game. You can catch the full list of currently known PS4 to PS5 upgrades here.