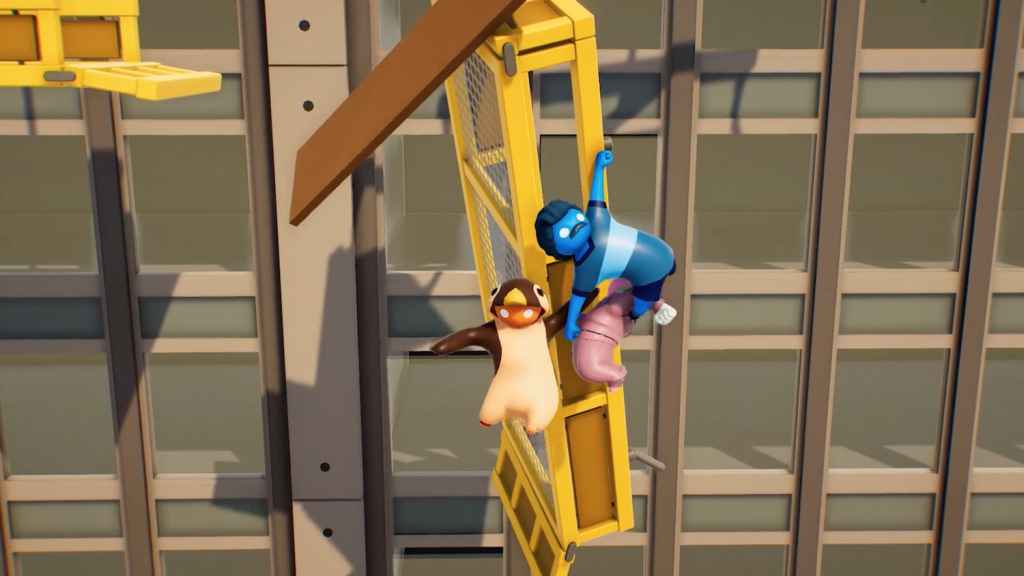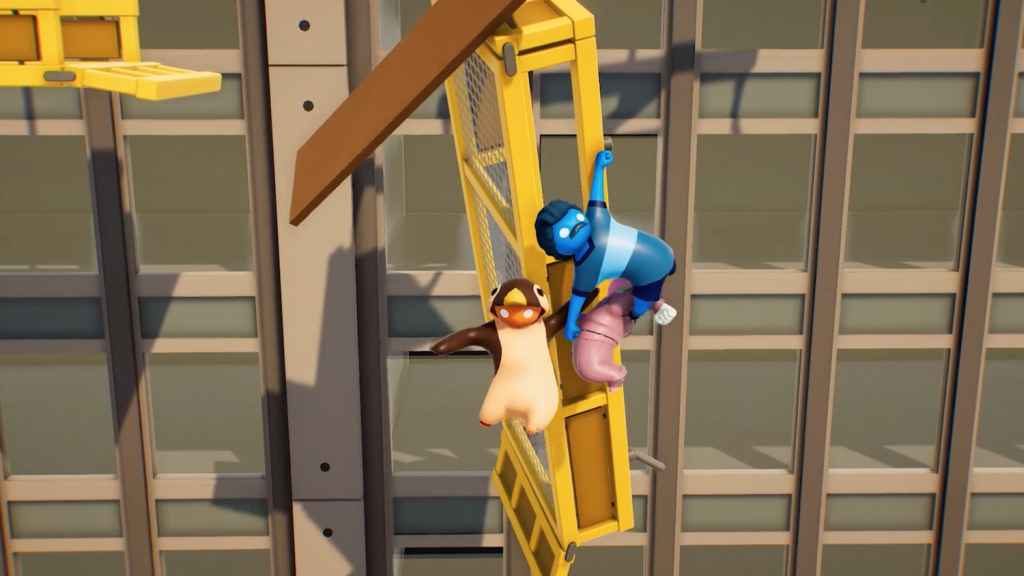 In case you haven't played Gang Beasts yet (shame on you, really), now is the perfect time as the hyperactive, hypercolorful multiplayer brawler is now a physical thing that you can buy from physical retailers. Huzzah!
In our review, we found that Gang Beasts was very much a great deal of silly fun – especially when played locally with friends, and to be honest, with the often adversarial holiday season now upon us, could there be a better, more emblematic game?
Related Content – Festive Multiplayer PS4 Games: The Best Multiplayer PS4 Games To Get You Through The Holidays
Check out the press release and Gang Beasts trailer below:
SILLY MULTIPLAYER PARTY GAME GANG BEASTS NOW AVAILABLE IN PHYSICAL BOXED EDITIONS FOR PLAYSTATION®4 & XBOX ONE

Dec. 3, 2019 (LOS ANGELES, Calif.) – Skybound Games and UK-based independent game studio Boneloaf today announced that the multiplayer party brawler Gang Beasts is now available in physical boxed editions for PlayStation®4 and Xbox One at retail locations in North America (coming to other territories on December 6) for $/€ 29.99/£19.99.

Gang Beasts is a silly multiplayer party game set in the gristly meatropolis of Beef City, full of colorful gelatinous characters, hilarious scenes of cartoon violence… and beef. Customize your character from hundreds of costume combinations, then grapple, tussle, punch, kick and throw wobbly enemies into unspecified hazardous machinery, flaming incinerator pits and ginormous industrial fans.

Gang Beasts has provoked fits of spontaneous yelling and laughter in players young and old since it was originally shown at the Animex International Festival of Animation and Computer Games in 2014. Since then, it has been showcased at hundreds of events and multiplayer gaming parties around the world. Gang Beasts was nominated for a BAFTA in the Multiplayer category in 2018, earned an Honorable Mention for Excellence in Design at the 2015 Game Developers Choice Awards, and won the Friendly Fire (Best Game to Mess With Your Friends) prize from Curse at E3 in 2015 and the Gamer's Voice Award in the Multiplayer category at SXSW in 2016.
Source: Press Release