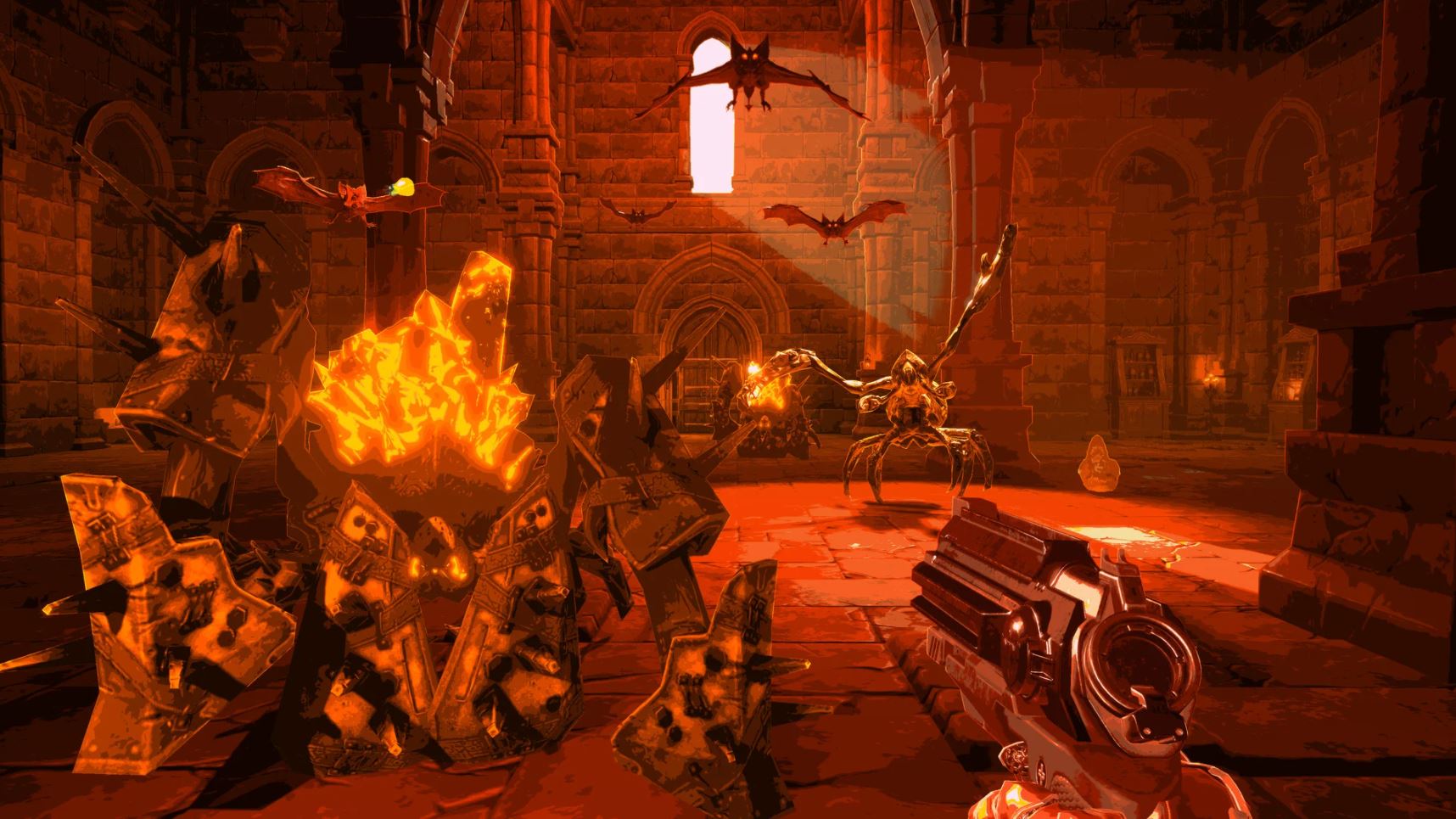 Playtonic Friends has announced that it will bring rhythm-based shooter BPM: Bullets Per Minute to PS4 later this year, publishing the game for developer AWE Interactive
Awe Interactive's title originally launched for PC in September 2020 and is noted for putting a unique spin on the traditional shooter genre, with every shot, jump and dodge being executed to the beat of an ear-splitting rock soundtrack.
David Jones, founder of Awe Interactive, commented:
When BPM: Bullets Per Minute hit PC, the response we got blew us away, and we were aware that many gamers out there were keen for us to bring our particular brand of bang-bang-to-the-beats action to PlayStation and Xbox. We always had plans to support consoles, but we felt like we should treat it as a brand new release, however, and as a result we looked for a partner to help us do these new platforms justice.
Check out the latest trailer for the game below.
BPM: Bullets Per Minute is coming to PS4 and Xbox One later this year.