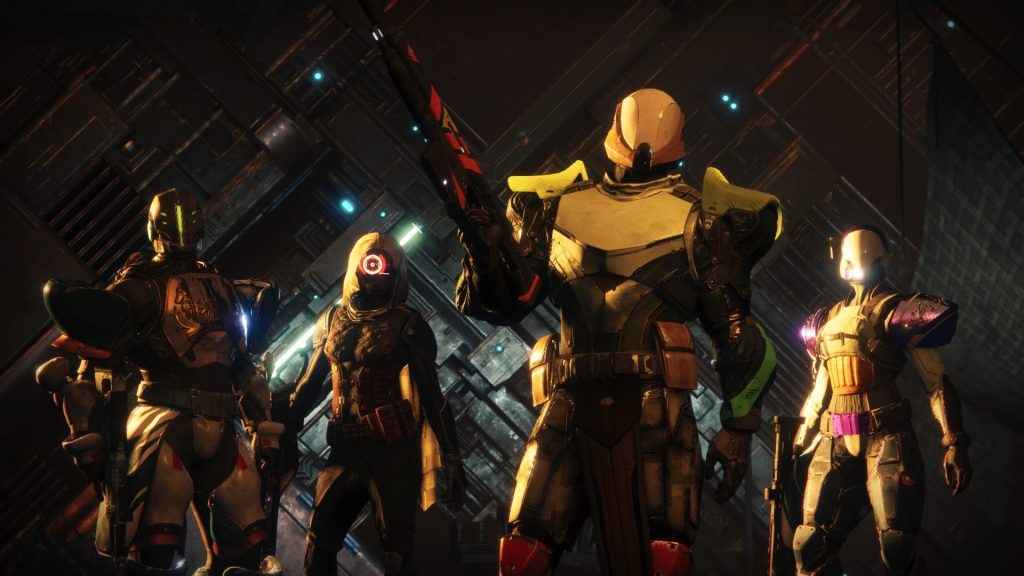 Destiny 2, the game that learned nothing from the failures and misgivings of its predecessor. Developer Bungie has had a torrid time with the game's post-launch. There's been fan uproar, social media grumblings, and that old bugbear, microtransaction malady.
Destiny 2's Eververse, a real-money store within the game, has been the centre of much unwanted attention. The game pushes players towards using it to get new Ghosts, ships, and more with cold, hard cash via the Eververse. Bungie have however, published a first blog of the year to address this particular issue. This was announced alongside other future updates, as Bungie tries to keep Destiny 2 relevant.
Instead, gameplay will be used to reward players instead (a novel concept indeed!), with Bungie stating
"We recognize that the scales are tipped too far towards Tess at the moment, and Eververse was never intended to be a substitute for end game content and rewards."
The studio plans to add far more useful rewards to Destiny 2's endgame activities. Also of note, it plans to bring back private matches and 6v6 to Crucible.
Chris Barrett, director of the game, had this to say,
"At the end of last year, I made a promise that I would update you on our plans for Destiny 2," "The team has been hard at work and we're ready to share where we are headed. We used to wait to talk about game updates until we were certain we could meet our deadlines to avoid letting players down if we changed our plans. No longer. We're not just listening, we are doing."
In the near future, Bungie will look to add the following and more.
You'll be able to get Masterwork armor in addition to weapons (from January 30)
In February, players will see a Strike scoring system and revamp the Mods system to make gear enhancements more valuable and less repetitive.
"You will finally be able to see the other members of your fireteam on the destination map. No more having to ask your fireteam where they went when they fast travel to another landing zone."
Multi-emotes, extra vault space, and lots of other features that fans asked for. That includes an improved Iron Banner, and more rewarding endgame activities.
Destiny 2 gets in the mood for Valentine's Day
Looking further into 2018, Bungie will address other issues. Included are weapon slot and archetype improvements, better Clan rewards, and Trials of the Nine improvements.You can view the rest on the blog post.
Elsewhere, Bungie is going to take its time with the next full expansion in the wake of heavy criticism over the underwhelming Curse of Osiris expansion.
Fans can but hope that this all adds up to a better, more rewarding Destiny 2. Otherwise the next step seems miserably predictable.