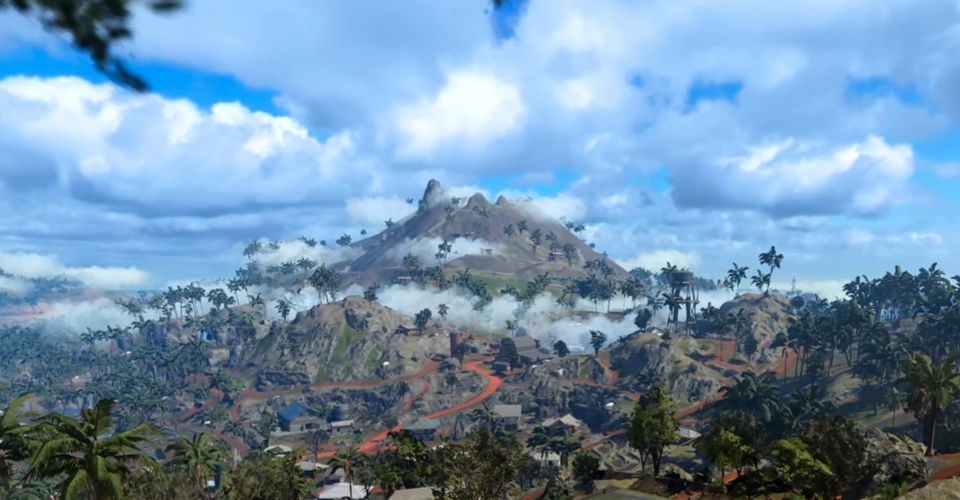 Call Of Duty: Vanguard is the next entry within the Call Of Duty franchise, though with that will also come a brand new era for Call Of Duty: Warzone with a brand new map launching shortly after the release of Call Of Duty: Vanguard on November 5, 2021 later this year.
This new map will a new Pacific Island map with a lush jungle, all new points of interest, different levels of verticality and just an overall more vibrant and fresh experience than players have had before with Verdansk.
The reveal featured multiple shots of what was labeled pre-alpha footage, though despite that it still looked very impressive. It'll definitely be a brand new era of Warzone, with vibrant really being the right word to describe this map in comparison to the many greys of Verdansk.
You can check out the footage for yourself in the multiplayer reveal stream which took place today (September 7):
https://www.youtube.com/watch?v=e33_VMiW17g
Interestingly, the developers also took the time while announcing the new Warzone map to stress that they're working to create an all new anti-cheat system to help rid the game of hackers. Hopefully it works, it seems at least like Activision is finding ways to combat them since they recently banned 100,000 cheaters in one swipe.
Source – [YouTube]