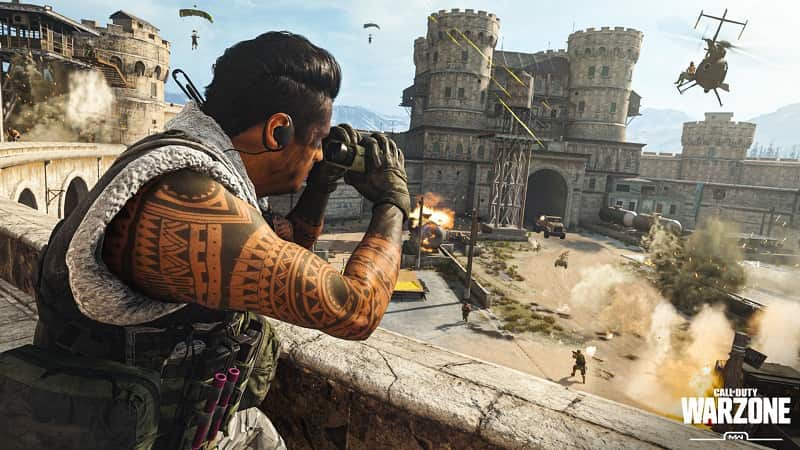 Call of Duty Warzone will release and be updated for PlayStation 5 and Xbos Series X according to Call of Duty developer Infinity Ward. In an interview with GamerGen, Narrative Director Taylor Kurosaki confirmed that the hugely popular, free-to-play battle royale Call of Duty spin off would be updated for PS5 in time for console's release sometime during holiday 2020.
When questioned regarding the matter of Call of Duty Warzone releasing for PlayStation 4 and Xbox Series X, Kurosaki said:
"I know that our plan is Warzone is going to be around for quite some time, so as soon as those new systems are out and available I'm sure we'll support them."
Related Content – All Confirmed, Likely PS5 Release Games
Of course such news shouldn't really come as a surprise. Call of Duty Warzone recently smashed past over 50 million players, making it the largest and most popular online shooter available right now and publisher Activision will not want to prevent early adopters from continuing their Call of Duty Warzone careers on PlayStation 5 and Xbox One X respectively.
As to whether or not Call of Duty Warzone on PS5 merely leverages the console's backwards compatibility to use the PS4 version, or if an all-new, super shiny PS5 bespoke version is developed is not known at this moment. We'd prefer the latter though, thanks Activision.
Source: GamerGen via CharlieINTEL