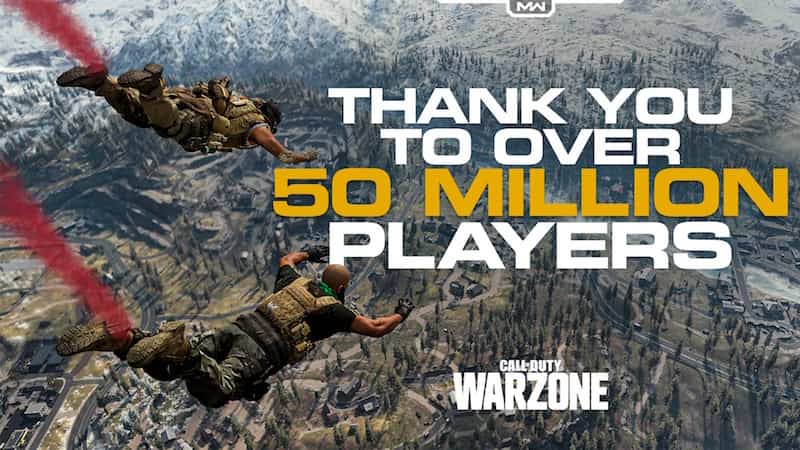 It seems that quite a few of you have taken to Call of Duty Warzone since its release last month, as Activision has reported that its battle royale Call of Duty spin-off has amassed 50 million players in just a single month.
This equals the previous record set by fellow battle royale effort Apex Legends from EA and Respawn Entertainment.
This latest report of Call of Duty Warzone's success is the latest in a series of milestones for the popular free-to-play shooter, kicking off with 6 million players, before graduating to 15 million players and then recently, 30 million players.
To say that Call of Duty Warzone has been a success would be something of an understatement.
Happily, both Activision and Respawn Entertainment are committed to expanding Call of Duty Warzone too. In addition to supporting crossplay on PS4 with other platforms such as PC and Xbox One, future developments have suggested that sooner rather than later, Call of Duty Warzone could support massive matches that include up to 200 players.
Additionally, in case you missed it, the Call of Duty Warzone and Modern Warfare Season 3 update released earlier this week, replacing the Trios playlist with a new Quads playlist, whilst also ensuring that the current Solos playlist remained in active rotation. Though no comment has been given regarding the removal of the Trios playlist, we wouldn't rule out the re-inclusion of it in the near future.
Until then, Call of Duty Warzone looks like it'll continue going from strength to strength.
Source: Activision