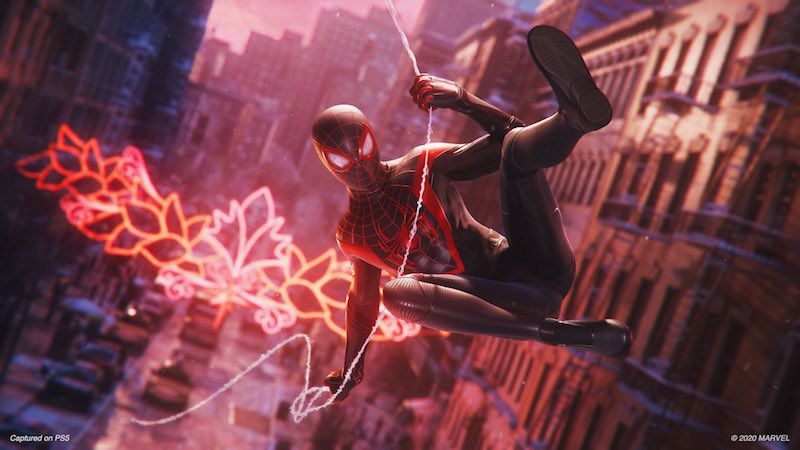 Just what are all the PS5, PlayStation 5 launch games?– Whilst we now know for sure that Sony is lining up the PlayStation 5 for a release in holiday 2020, and while the console maker hasn't been shy about sharing details about its capabilities, one key thing we don't really know much about are the PS5 launch titles.
Still, we have an idea of what to expect from Sony's next-generation behemoth on release when it comes to games, and as we get official confirmation we'll be sure to update this article for you. For now, here's our predictions for the PS5 launch games as they currently stand.
Updated 16/06/2020 – Added Planet Coaster
PS5 Launch Titles Confirmed – Day One PS5 Games
Planet Coaster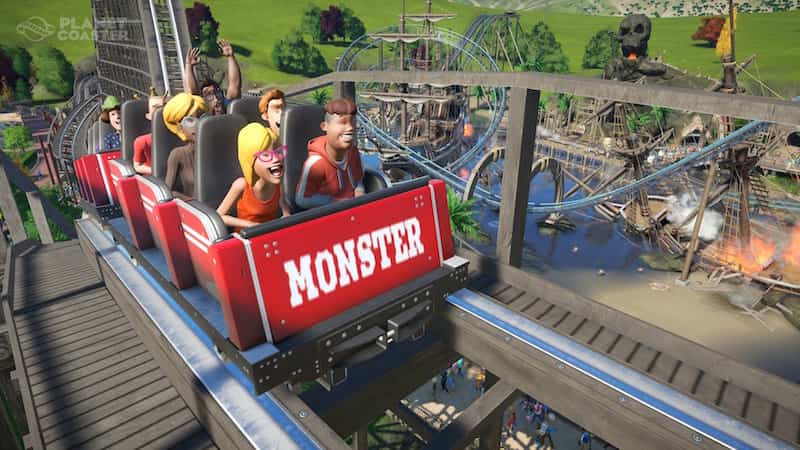 Letting player's imaginations run wild, Planet Coaster will allow you to build your very own theme park at an insane level of detail. Look, this is basically a brand new Theme Park for an all-new generation of gamers and we can't wait to play it on day one of the PlayStation 5's launch.
Marvel's Spider-Man: Miles Morales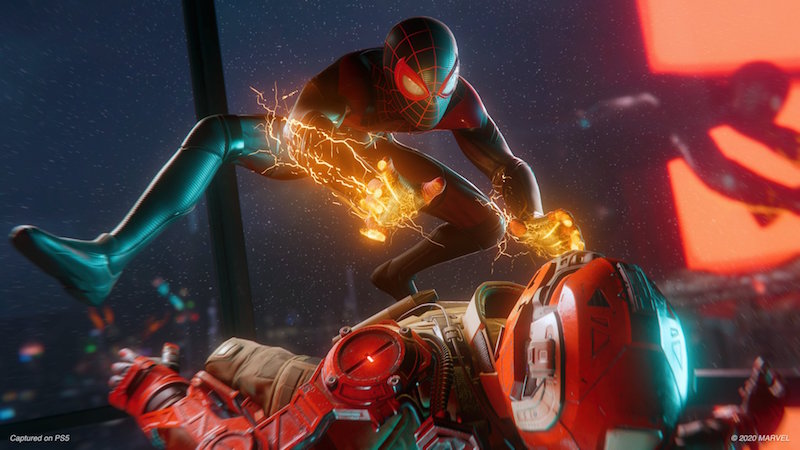 Sony and Insomniac Games have confirmed that Marvel's Spider-Man: Miles Morales will be a PlayStation 5 launch title this holiday season. Rather than a full-blown sequel, Spider-Man: Miles Morales is instead a standalone adventure in the template and scope of Uncharted: The Lost Legacy. Look, we'll take any more Spider-Man we can get, and if the trailer was any indication at all, we're in for a treat.
Related Content – Every PlayStation 5 Game Revealed To Date
DEATHLOOP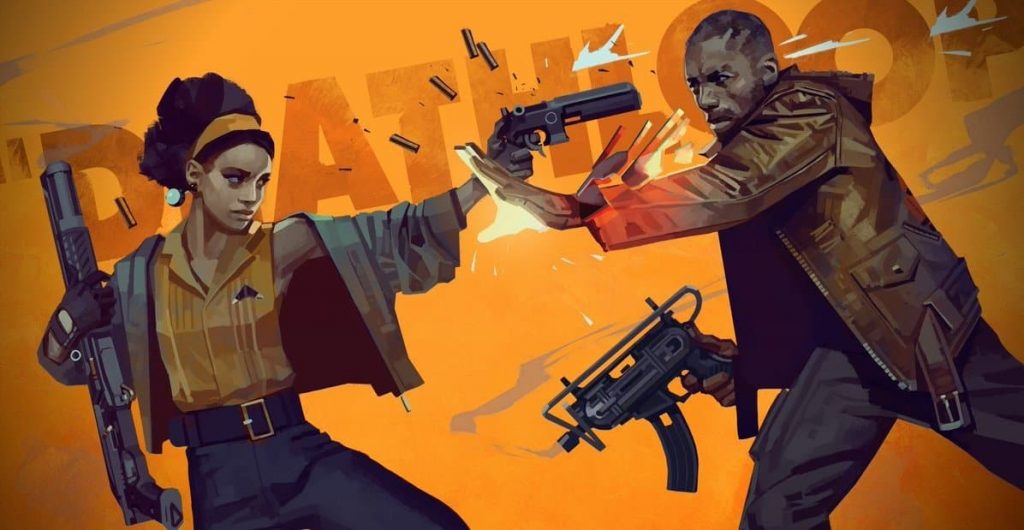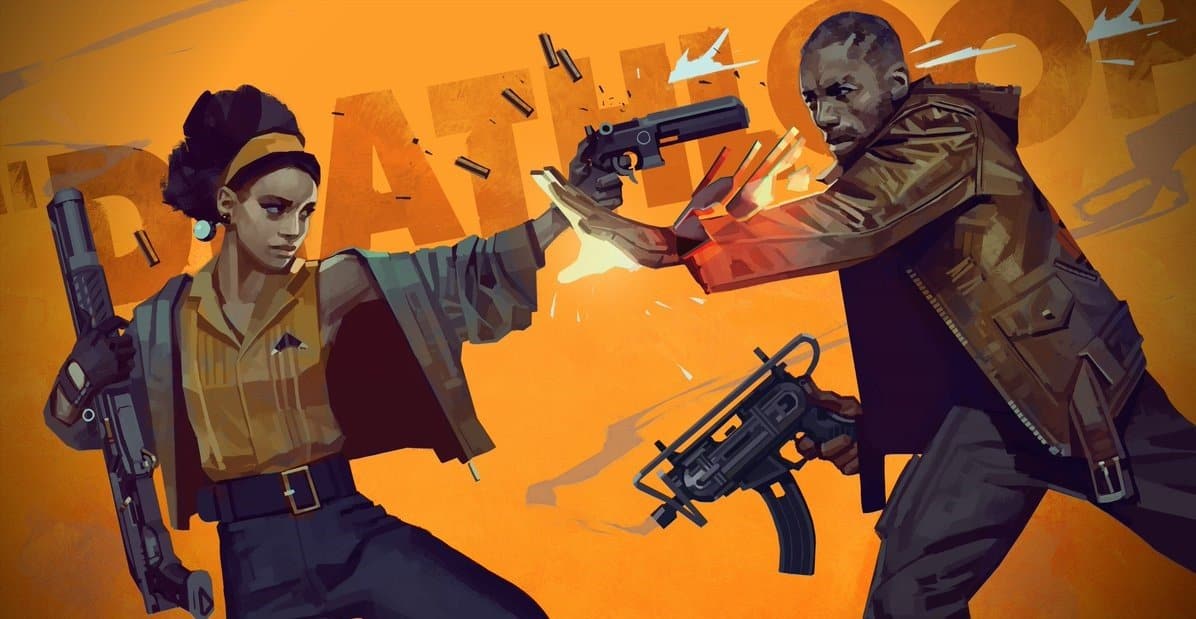 The next title from the geniuses that gave us Prey and the Dishonored games, DEATHLOOP is a single-player, narrative driven, physical world shooter where players take the role of an assassin who is trapped inside of a timeloop that resurrects them each time they die. Boasting beautiful visuals, a radically innovative premise and action creativity for days, DEATHLOOP already looks like an essential title when it arrives alongside Sony's next-generation console this holiday season.
Astro's Playroom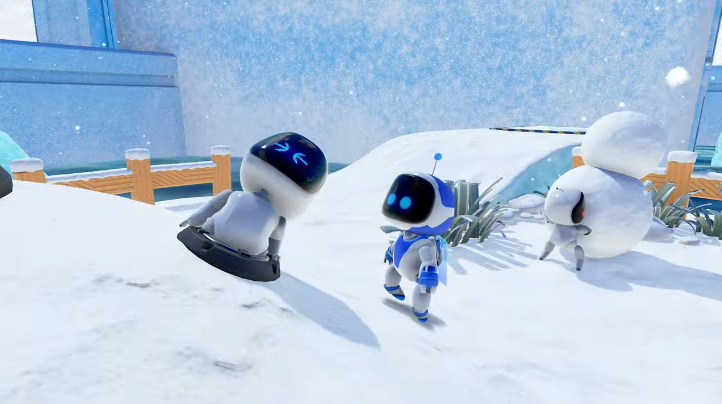 A bundled in title embedded into the OS of every PlayStation 5 (think how Playroom exists on the current PlayStation 4), Astro's Playroom is a charming platform adventure featuring everyone's cheerful little PlayStation robot. Built as a showcase of the PS5's 3D audio and DualSense controller, Astro's Playroom looks like it'll be quite the treat indeed!
Kena: Bridge Of Spirits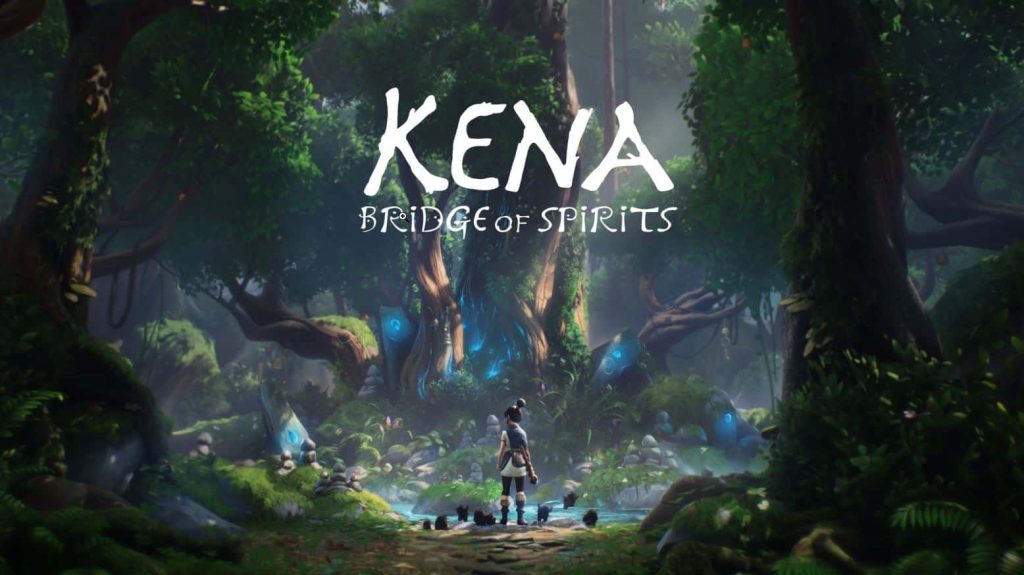 Jaw-dropping spiritual adventure Kena: Bridge of Spirits has been confirmed to release alongside the PlayStation 5 later this year. Honestly, this is one to keep an eye on for sure.
JETT: The Far Shore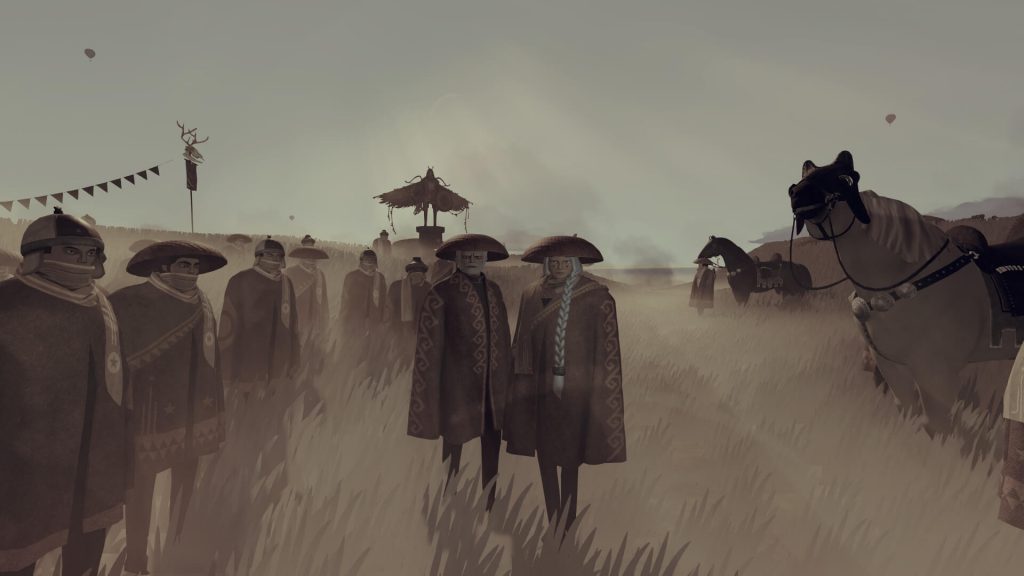 JETT: The Far Shore is an intergalactic narrative adventure shrouded in mystery. Despite how little is known about the game, we do know that JETT: The Far Shore will be a PS5 launch title all the same. One to keep an eye on, that's for sure.
Bugsnax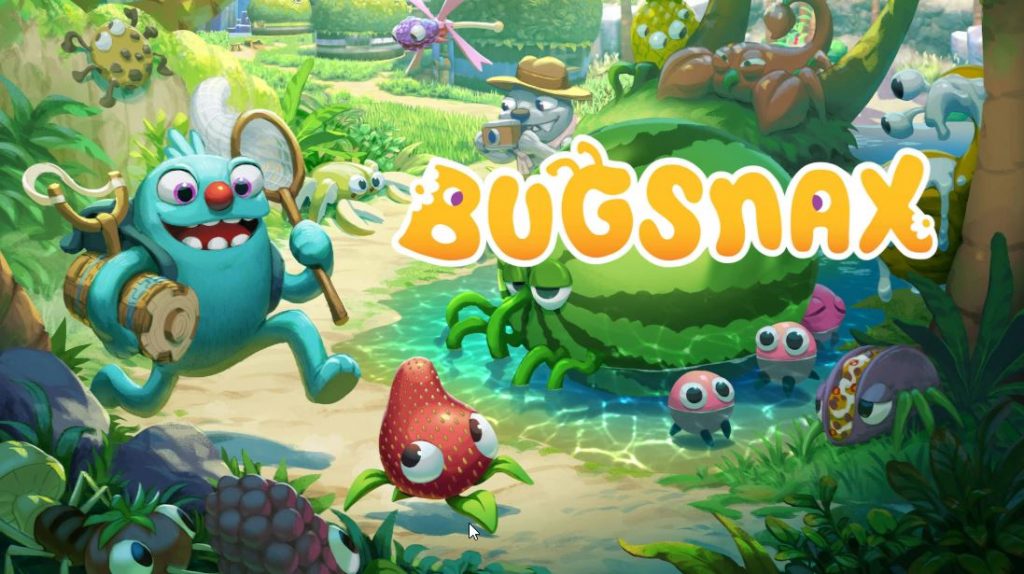 The cheerful food and bugs adventure Bugsnax from the same developer that brought us Octodad, will arrive alongside the PlayStation 5 when it launches sometime this holiday season.
NBA 2K21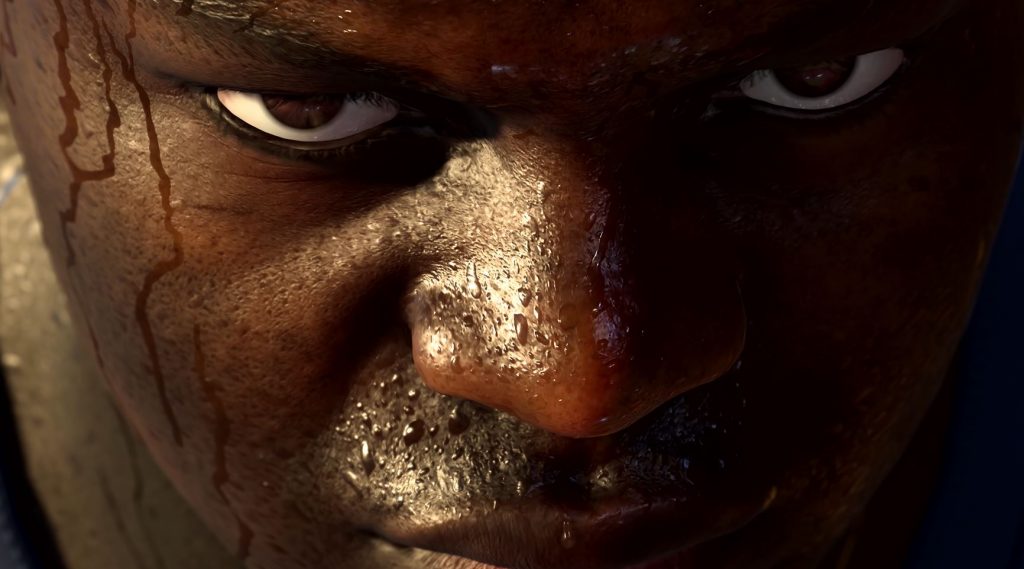 NBA 2K21 was confirmed to be a launch title during the PS5 games showcase, boasting photo-realistic visuals and a slew of yet to be announced features. Expect to hear more soon!
Fortnite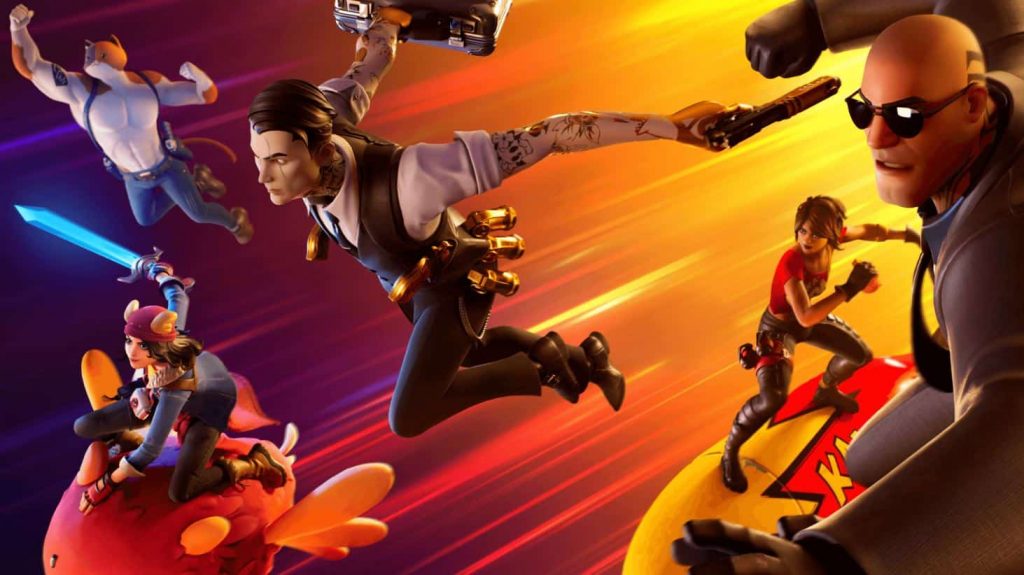 Though hardly a surprise, the news that one of the largest and most popular games on the planet would be PlayStation 5 bound is still hugely welcome all the same. In addition to launching alongside Sony's new console, developer Epic Games has also said that sometime during 2021 Fortnite will make the leap to its new and highly advanced Unreal Engine 5 technology too.
DIRT 5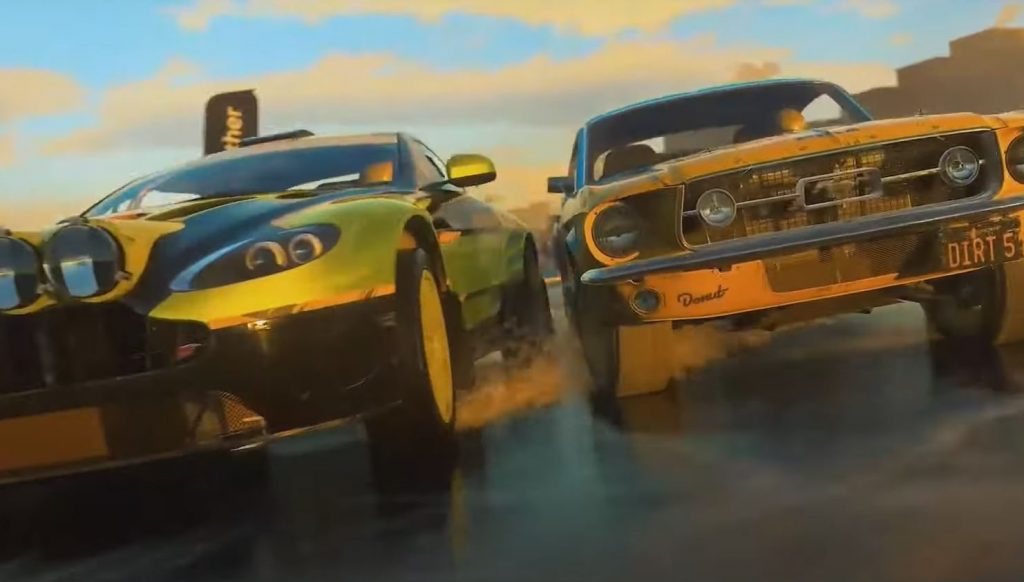 Codemasters rally racing series gets a next generation facelift with DIRT 5, a world spanning rally effort that looks to take full advantage of instant loading times and improved visual fidelity to deliver a superlative experience. DIRT 5 is slated to release alongside the PlayStation 5 in holiday 2020.
Assassin's Creed: Valhalla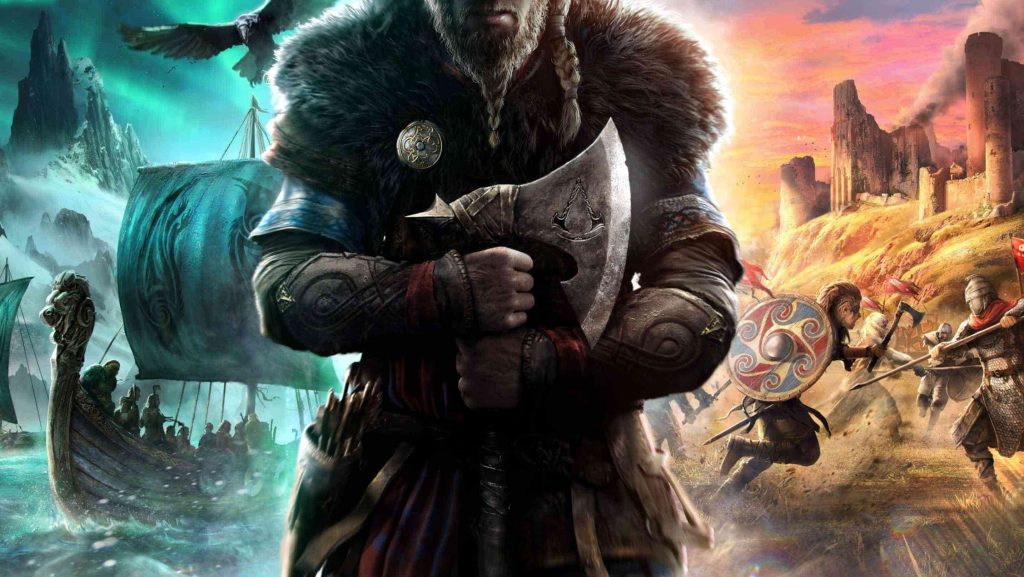 Confirmed to release on PlayStation 5 alongside the console in holiday 2020 and developed by the same team behind Assassin's Creed IV: Black Flag and Origins, Assassin's Creed Valhalla whisks players away to 9th century Saxon Britain where payers take control of Eivor, a deadly Viking raider who will do anything he can to triumph.
With the ability to build their own Viking settlement and wage war across a lush depiction of England in the Dark Ages, Assassin's Creed Valhalla is looking like a must-have PS5 launch title to say the least.
Call of Duty Warzone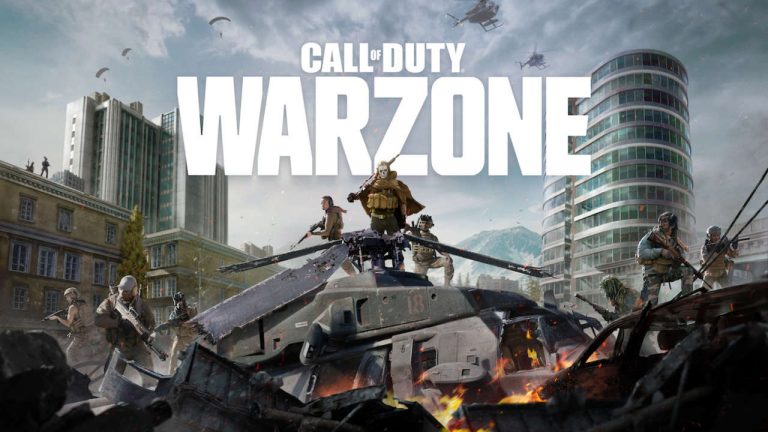 According to comments from Infinity Ward, Call of Duty Warzone will be available day and date at the launch of PlayStation 5. Of course if you're Activision, when you've soared past 50 million users with over the half the year to spare, it makes sense that you'd want to put the game on as many platforms as possible, right?
Observer: System Redux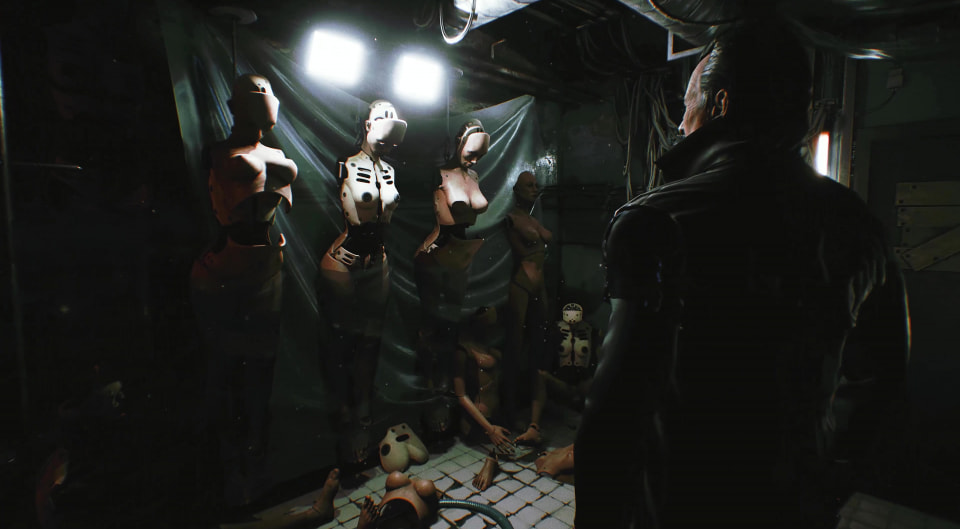 Due to arrive on PlayStation 5 at launch, Observer: System Redux is a full-throated remaster of first-person cyberpunk horror Observer which was developed by Layers of Fear studio Bloober Team and released on PlayStation 4 back in August 2017.
On PlayStation 5, Observer: System Redux not only boasts a native 4K resolution experience running at 60 frames per second, but it also includes a wealth of story content that wasn't present in the original game.
Godfall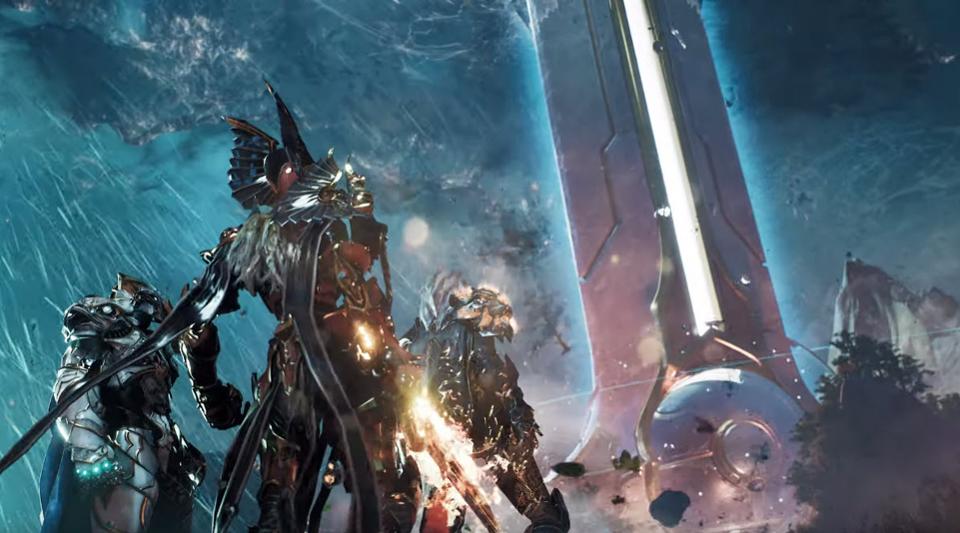 Something of a surprise reveal at the 2019 Game Awards, Godfall is a Gearbox published effort that has been described by the company as a 'loot slasher' and will use the very latest iteration of Unreal Engine 4.
More than that, Godfall is the first title to be confirmed for a day and date release with the PS5 itself – making it the first of the PS5 launch titles that we officially know about.
Related Content – PS5 Confirmed Specs – CPU, GPU, SSD, Storage, 8K & More
Rainbow Six Siege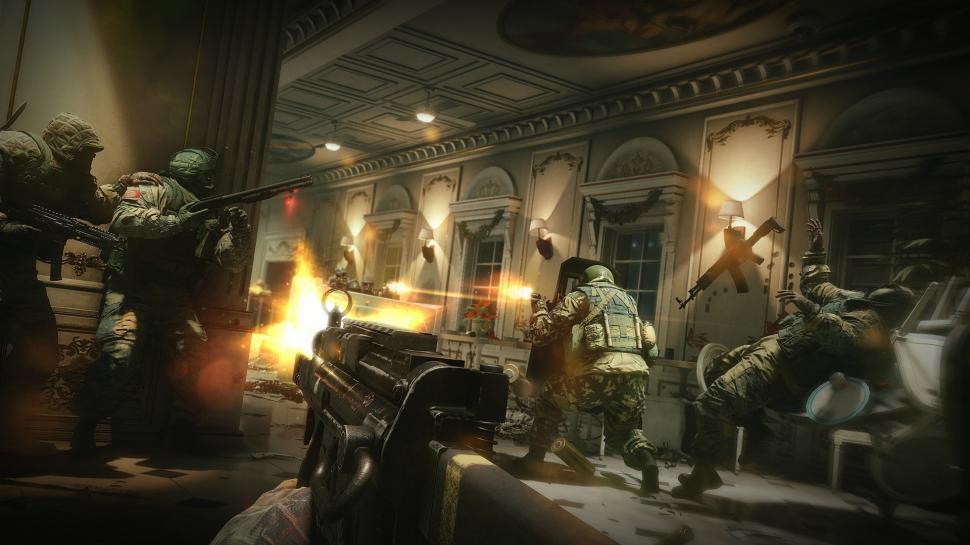 One of the most popular adversarial multiplayer shooters available, Ubisoft has confirmed that Rainbow Six Siege will make the leap to the PS5, arriving on 'day one' of the new console's launch later this year.
With full cross-play supported between PS4 and PS5 versions of the game, Ubisoft is doing everything they can to ensure that early adopters of the PS5 will be able to carry on their Rainbow Six Siege careers without any interruption. As to new features for the PS5 version of the game, nothing has been announced as yet, but the usual technical improvements such as massively improved visuals and practically non-existent loading times both seem like a safe bet.
WRC 9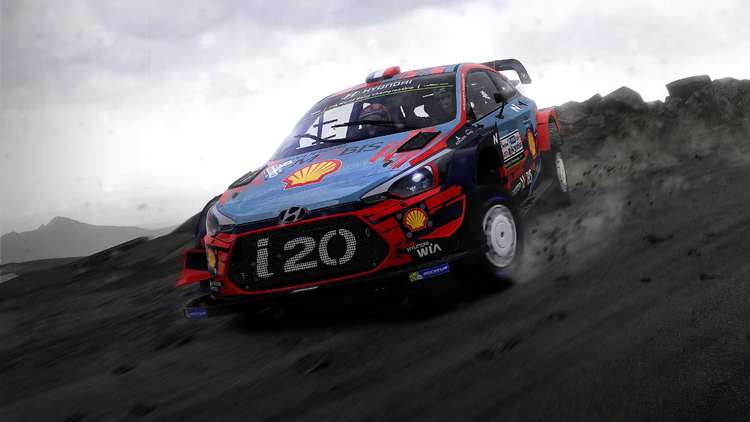 With the news that Nacon and KT Racing have extended its agreement with the WRC through to the end of 2022, comes the confirmation that WRC 9 will arrive on current gen consoles in September this year.
More than that, is the confirmation that a PS5 version of WRC 9 is in the works and if it doesn't make the PS5 launch a couple of months later, I'll eat my hat.
PS5 Launch Line-Up Predictions
Destiny 2 – Likely Due Holiday 2020
Confirmed by developer Bungie after the Inside Xbox 2020 briefing, we now know that it's super popular, sci-fi loot-shooter Destiny 2 will indeed release for PlayStation 5. While we don't have a release window as yet, a release around the launch of Sony's next-generation console certainly seems likely, allowing players to seamlessly transition their Destiny 2 careers onto the new hardware.
Vampire: The Masquerade – Bloodlines 2 – Due Late 2020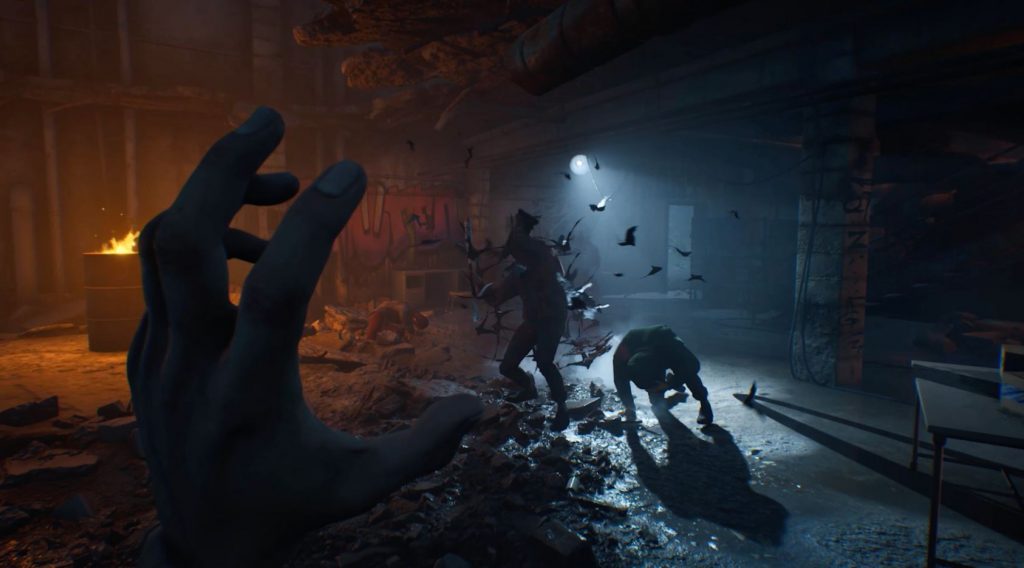 Based upon the Vampire: The Masquerade World of Darkness tabletop setting, Vampire: The Masquerade – Bloodlines 2 is a first-person, non-linear adventure that thrusts players into the shoes of a newly made vampire caught up in the middle of a civil war.Previously announced for PS4, Vampire: The Masquerade – Bloodlines 2 is set to release on PS5 by the end of 2020.
Outriders – Due Holiday 2020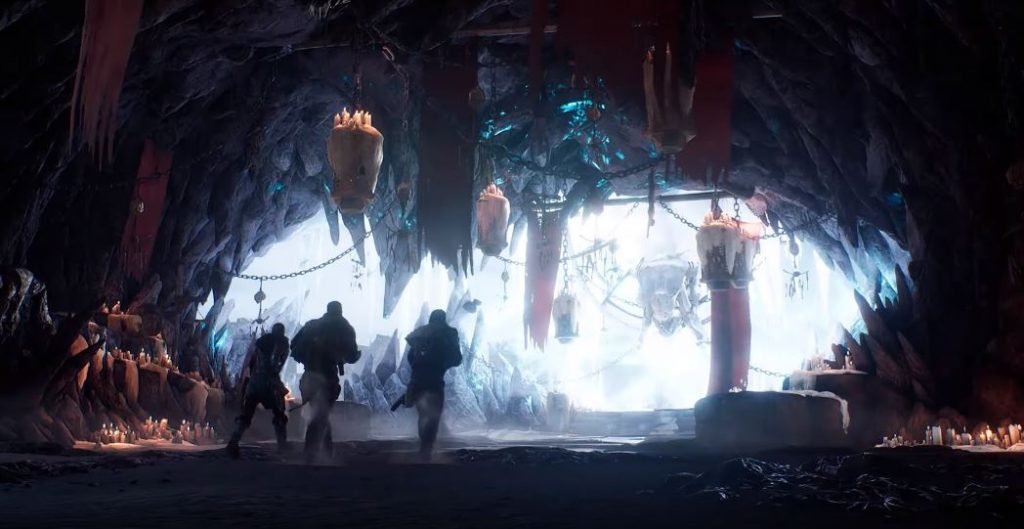 Confirmed as a PS5 title in February 2020, Outriders from Bulletstorm developer People Can Fly is a sci-fi, RPG shooter that supports drop-in and drop-out co-operative play.
Published by Square-Enix Outriders is set to to release in 'Holiday 2020' which makes a simultaneous release with Sony's next-generation console extremely likely.
Quantum Error – Due Holiday 2020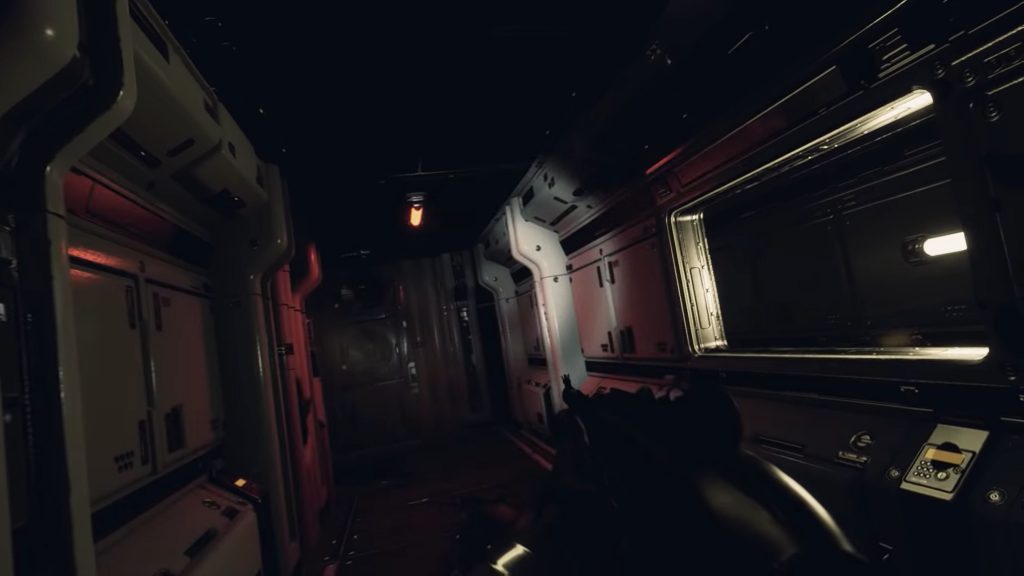 Made official during March 2020, Quantum Error is a cosmic horror first-person shooter that combines Lovecraftian story riffs and survival horror mechanics to great effect. It also looks set to boast ray-traced visuals and will run at native 4K/60, too.
An official release date has yet to be confirmed.
Oddworld: Soulstorm – Holiday 2020 Release Likely, Not Confirmed
A full tilt remake of Abe's Exxodus, Oddworld: SoulStorm has been reimagined from the ground up for PlayStation 5, boasting all new physics puzzles, platforming and much more.
Apparently releasing later this year, a holiday 2020 release has not been explicitly confirmed.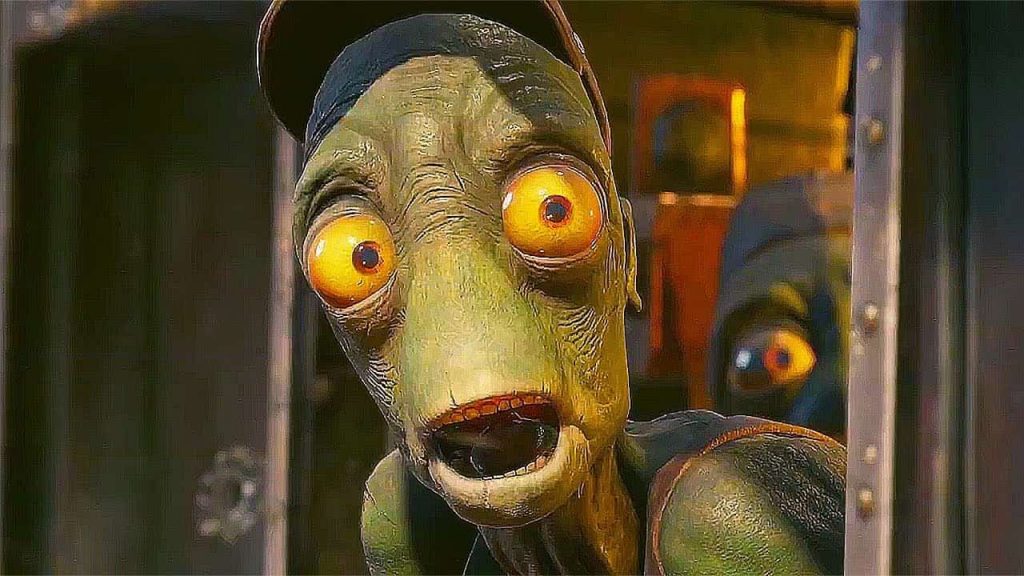 The Last Of Us: Part 2 – TBA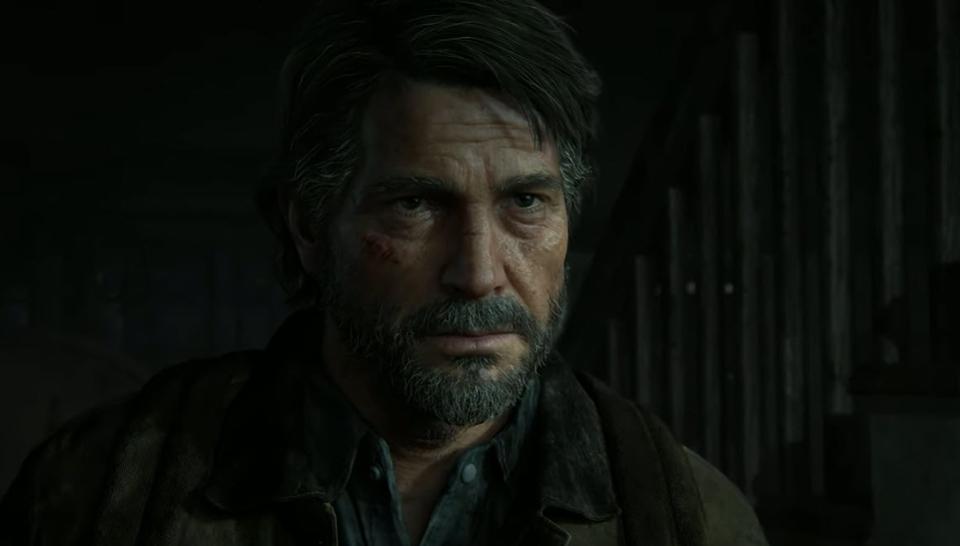 Naughty Dog's post-apocalyptic sequel is coming out for the PS4 in February 2020, making it an obvious candidate for a PS5 launch game. While Sony's next-gen system is obviously backwards compatible, chances are the format holder will want something as massive as The Last of Us bolstering the PS5 launch lineup, likely with spruced up visuals and frame rate.
Remember how Naughty Dog said that The Last of Us: Remastered was a valuable experience for the then-new PS4 hardware? Well, it's the same thing here, only for PS5.
Related Content – The Best PS5 Indie Games That We're Stoked For
Dying Light 2 – TBA
Techland's zombie sequel hasn't even got a concrete release date yet, but we know that the studio is planning on bringing the game to PS5 and Xbox Scarlett. As such, there's almost no reason why Dying Light 2 won't be with Sony's new telly box come release day.
Related Content – How Much Will PS5 Cost – What Price Will You Pay For PlayStation 5?
Ghost of Tsushima – TBA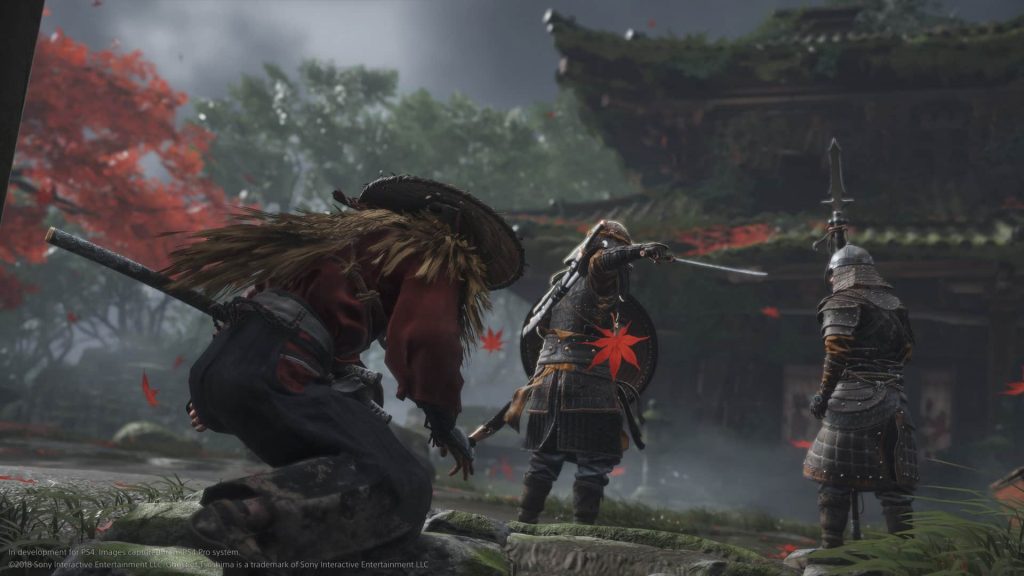 Sucker Punch Productions' upcoming blood-splattering samurai title has been keeping pretty low profile over the past year or so, with the latest rumours suggesting Ghost of Tsushima will be a PS5 game. As such, we reckon that Sony is quietly positioning the much-anticipated title as a launch game for its upcoming next-gen home console.
Gran Turismo 7 – TBA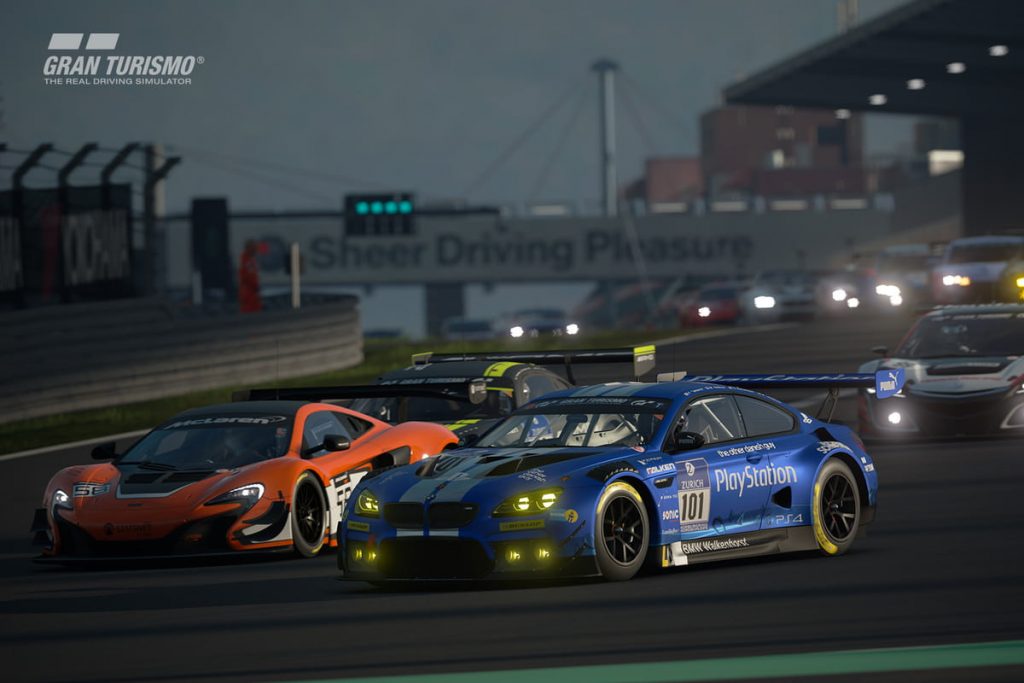 The Gran Turismo series is notorious for its arduous development cycles, but with any luck, Polyphony Digital has been prepping this one for a while in time for launch. We know GT7 (or whatever it'll be called) is in the works, and what better title to have on PS5's release than a fresh entry in Sony's best-selling first-party franchise?
Humanity – TBA
Unveiled during Sony's September State of Play event, Humanity is the latest project from the creators of the critically acclaimed Tetris Effect, and we're convinced it's being prepped for PS5's launch. Due out in 2020 (note a proper release date hasn't been confirmed yet), Humanity is all about, well, crowds, and is one of those oddball titles that would definitely help complement PS5's day one triple-A treats.
Related Content – Best PS5 Games That We Are Looking Forward To
Cyberpunk 2077 – TBA
Cyberpunk 2077 isn't out until next April on PS4, and we know that CD Projekt RED has flirted with the idea of bringing the game to next-generation systems. It's certainly an ambitious project, and we'd be surprised if it wasn't spruced up and repackaged with DLC for the PS5 launch window.
New Call Of Duty – TBA (Likely Holiday 2020)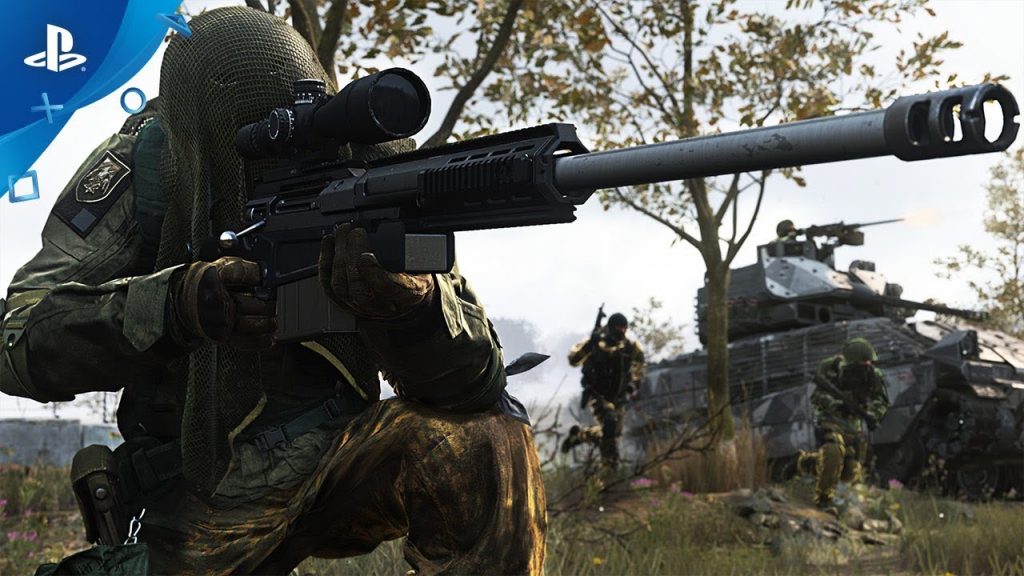 This is almost guaranteed. Whenever a new console cycle begins, there's always a new Call of Duty game waiting in the wings. This'll most likely be cross-generation, but Call of Duty 2020 – which is rumoured to be in the works at Treyarch and will be a new Black Ops game – has 'PS5 day one' written all over its mug.
Battlefield 6 – 2021
DICE has been alternating Battlefield and Star Wars titles for a good few years now, so 2020, shakeups notwithstanding, will be Battlefield's turn in the spotlight. With World War I & II under its belt with Battlefield 1 and Battlefield 5, respectively, we don't have any news about where the military franchise will head next. However, much like BF4 was a launch game for PS4, we can expect the new entry to grace Sony's next-gen console on release date – no doubt bringing the franchise's trademark sumptuous visuals with it.
Related Content – Best PS5 Remasters We Are Most Excited For