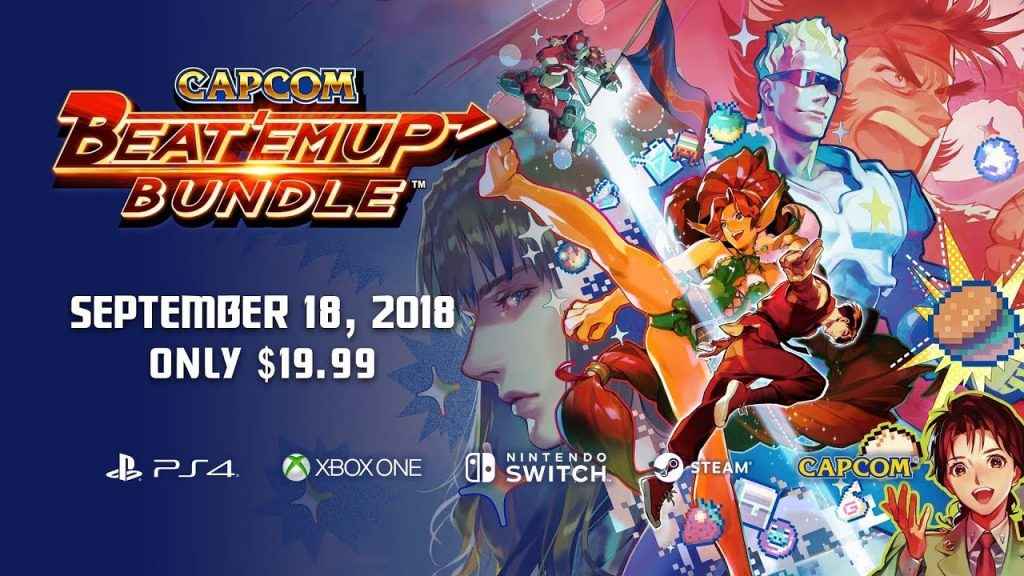 The Capcom Beat 'Em Up Bundle is coming to PS4, Xbox One, PC and Nintendo Switch next week. Bundling together seven of Capcom's arcade beat 'em ups, you'll probably remember most of these games from the 90s!
The full line up of games in the Capcom Beat 'Em Up bundle is as follows:
Final Fight
Captain Commando
Battle Circuit
Knights of the Round
Warriors of Fate
Armored Warriors
The King of Dragons
They've all been updated with online support for up to four players. You can also tweak some of the settings, including difficulty. The bundle even includes the original Japanese versions of the game, if you'd prefer the authentic experience.
Capcom Beat 'Em Up Bundle Release Date For PS4
The Capcom Beat 'Em up Bundle launches on September 18 and will be available to download from the PlayStation Store.