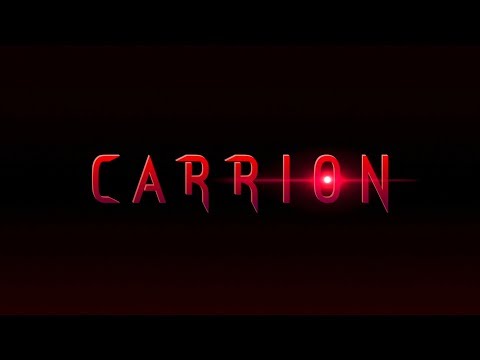 Devolver Digital's E3 2019 press event is about as mental as you'd expect, and it's just lifted the wraps off a 'reverse horror' title known as Carrion. Remember Venom? Well, picture him, but without the host, and you have a pretty good idea what Carrion is about. Yup, it's a pretty bloody and violent-looking romp, and that's fine with us.
Carrion Is A Reverse Horror Game
Carrion sees players controlling an amorphous creature (aka the thing that looks a bit like Venom), which finds itself imprisoned in some form of complex, only to break free and unleash all manner of bloody revenge against his captors. It features a lovely retro aesthetic, and from the look of the trailer, you spend most of your time rampaging throughout each stage slaughtering anyone who gets in your way.
Carrion is due for release on PS4 and PC in 2020. Check out the trailer below.
E3 2019 is home to a bunch of new announcements and info on the latest games. You can watch all of the livestreams, as well as every conference at E3 2019 on our E3 2019 Livestream page.
Struggling to keep up on the news at E3? Check out our full E3 Announcements and News list, containing every reveal during the week-long show across all the conferences. You can also check out a variety of rumours that are surrounding the show. If you would prefer to see the reveals as they happen, you can take use our E3 2019 live feed, which will update with the new announcements as they happen.