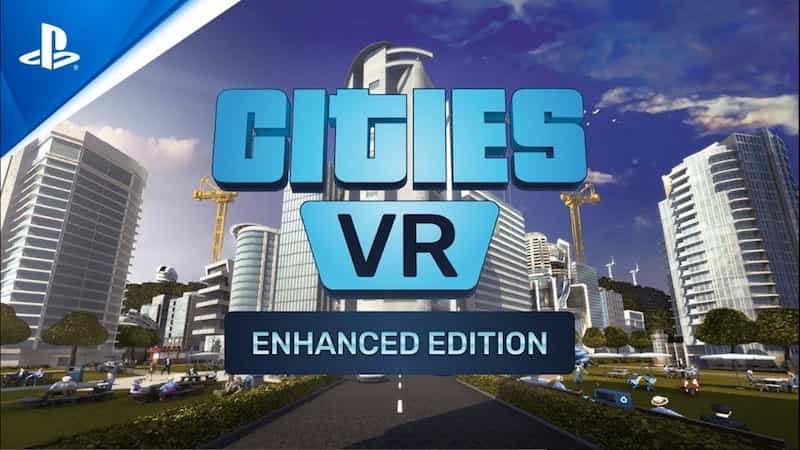 Developer Fast Travel Games has announced on the PlayStation Blog that Cities: VR — Enhanced Edition will launch alongside the PSVR 2 on February 22, 2023.
The VR adaptation of the popular Cities: Skylines sees players building and managing their own city, which can be anything from small hamlets to a sprawling metropolis. Whatever you end up building, you'll design road networks, manage finances and provide key services to citizens as they need it.
The PSVR 2 version feels more responsive than ever thanks to the use of the implementation of the Sense controller, while the power of Sony's latest home console affords a greater level of detail, viewing your handy work from the city streets or from a bird's eye view.
Related Content – Sony PS5 Complete Guide – Everything Explained On PlayStation 5 For New Users
When you first start out you'll be in a large empty area, so you'll need to attract some citizens. Build some roads and connect them to the highway so they can get in and out. Provide them with basic necessities such as electricity and water.

Make sure they have a place to work and spend their hard earned money. This is the humble beginnings of your city. In time it will grow and expand as more citizens will want to move in and have more needs for you to provide.
Cities VR – Enhanced Edition will be released on February 22, 2023 for PSVR 2.