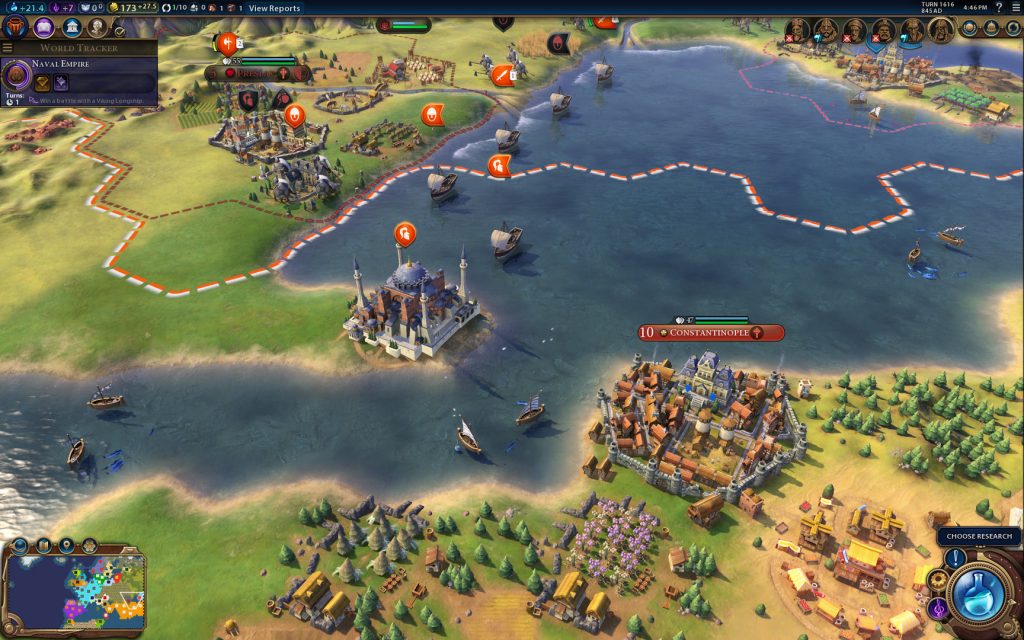 The developer behind Civilization VI has revealed that the PlayStation 4 version of the game will not support a few notable features, including cross-play and cloud saves. This is despite the fact the latter is featured in all other versions of the game, but now not in Civ 6 PS4.
Civilization VI PS4 Omits Key Features
Speaking on the game's official Twitter account, Firaxis revealed that cloud saves won't be included in the PS4 release, but didn't offer any explanation as to why.
There is no cross-play multiplayer between platforms, though Cloud Saves are supported across all versions of the game except for PlayStation 4.
Civilization VI is scheduled for release on PS4 on November 22. Here's the official blurb below:
Originally created by legendary game designer Sid Meier, Civilization is a turn-based strategy game where you attempt to build an empire to stand the test of time. The latest entry in the franchise, Civilization VI, offers new ways to engage with your world: cities now physically expand across the map; your actions help boost technology and civics research; and competing leaders pursue their own agendas based on their historical traits as you race to achieve victory.

That's not all: the Expansion Bundle that includes both Rise & Fall and Gathering Storm adds a host of additional civilizations and leaders, new gameplay systems and depth, and unique challenges to the Civilization VI experience.

In Rise & Fall, your choices will either inspire Loyalty or risk rebellion as you fight to maintain your empire and propel your civilization into a Golden Age. Lose your peoples' Loyalty and you may find yourself in a Dark Age, but don't fear – you may be able to rise again and trigger a Heroic Age.
In Gathering Storm, the world is more alive than ever. Natural disasters like volcanic eruptions or storms can pillage or destroy your improvements and Districts. An evolving global ecosystem, shaped by your choices, can change the planet's climate for better or worse. And, with the addition of the World Congress, you can make your voice heard among the other leaders of the world.
Source: Twitter