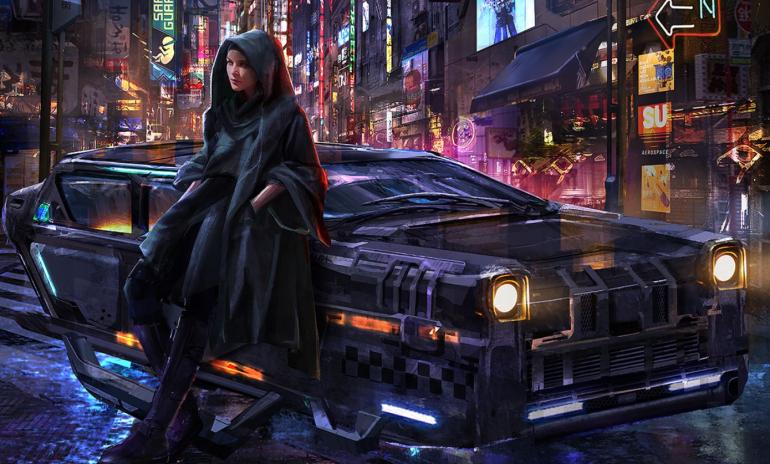 The developer behind Cyberpunk-esque adventure romp Cloudpunk has confirmed an October 15 release date for the game, as well as delving into some of the key characters you'll be meeting on your journey.
Cloudpunk Release Date Set, New Characters Detailed
The game's lead writer and narrative designer, Thomas Welsh, dropped off details on 'five of the most important people' that players will come across in the game.
First up is Rania, who is described as an outsider and immigrant — but most importantly a good driver. She's new to the city and has a lot to learn, although that doesn't mean she's naive; Rania is 'clever and a little cynical,' and can't be manipulated easily or tricked.
Control meanwhile servers as Rania's handler for the night, and has a mysterious background but still finds time for a laugh — despite his grizzled and tired appearance. Next up is Camus, Rania's dog-car and best friend. Originally a robotic pet, his metal frame was sold to clear Rania's debts, but his consciousness is later uploaded to her vehicle after storing his personality on a data drive.
Another character in Cloudpunk is Huxley, an android described as 'Nivalis' best, cheapest private investigator' and apparently eats anything as long as it's hard boiled. Bringing up the rear is Lomo, a local crime boss in Midtown and the owner of the nightclub, Sin Wave.
Be sure to read more details on the PlayStation Blog.