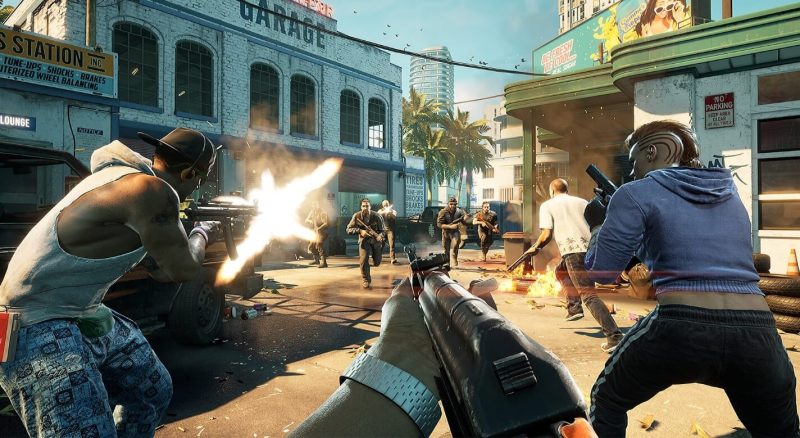 While it'll be launching first on PC on March 28, 2023, developer INGAME Studios upcoming Crime Boss: Rockay City will arrive next on PS5 and other current-generation platforms in June 2023.
The news was announced almost quietly, as the parent company of publisher 505 Games announced it in its latest financial reports covering up to the end of 2022, when speaking about the year ahead.
Crime Boss: Rockay City includes an absolutely star-studded cast, with Michael Rooker, Danny Trejo, Vanilla Ice, Michael Madsen and Chuck Norris.
505 Games parent company Digital Bros writes in its report, "The personal computer version of Crime Boss will be exclusive on Epic Store only until June 2024, at least. The launch of the console version will follow in June 2023."
Unfortunately we don't get a more specific date beyond that, but we do now have a much more specific release window to go by.
And with it releasing in June, we'll likely hear more about it soon, or even right at E3, only for it to launch days later.
Source – [Digital Bros via Gematsu]