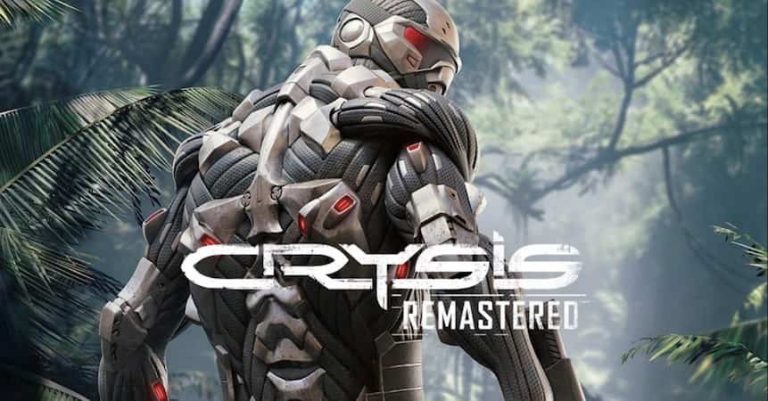 Crysis Remastered PS3 – will it happen? Well, let's back up a little bit. Announced on April 16, 2020, Crysis Remastered was confirmed to release sometime during 2020 on PS4, PC, Xbox One and even the Nintendo Switch. Boasting an incredible new visual feature set, a great gaggle of fans have been asking if Crysis Remastered will come to PS3? Well, Crytek's most famous first-person shooter come to PlayStation 3?
Crysis Remastered PS3 – Will A Crysis Remastered PlayStation 3 Release Happen?
Sadly, a Crysis Remastered PS3 release will not happen for a number of reasons.
Firstly, Crysis Remastered isn't some sort of cowboy remaster, it is in fact a full-fat remastering of one of the most technically demanding first-person shooter that Crytek has ever made.
Enabled by the latest version of Crytek's CRYENGINE, Crysis Remastered supports software-based ray-tracing, higher definition textures, state of the art depth fields and many other cutting edge visual features that just aren't possible on the humble PlayStation 3 console.
Related Content – 50 Best PS3 Games of All Time
Also, it doesn't help that this new version of CRYENGINE doesn't support PS3 at all as it instead has been designed around current generation consoles and next generation consoles, such as the PlayStation 5.
Another reason for Crysis Remastered PS3 not being a thing is that the time needed to produce, market and sell a last generation version of the game, would surely outstrip the commercial appetite for the game too.
However that said, if PS3 players want to get their Crysis fix, the original Crysis is still available for the platform.
What Is Crysis Remastered?
As mentioned above, Crysis Remastered is a thoroughly remastered version of the classic 2007 PC first-person shooter that uses the power of the latest CRYENGINE technology to bring it kicking and screaming onto PlayStation 4 and other current-gen systems.
The plot for Crysis casts players as a the member of a secret black ops unit that uses powerful Nanosuit technology that finds itself on the North Korean Peninsula where a covert alien invasion is beginning to breakthrough.
Crysis Remastered only includes the single-player story campaign and does not possess any other modes.
There is currently no fixed release date for Crysis Remastered.