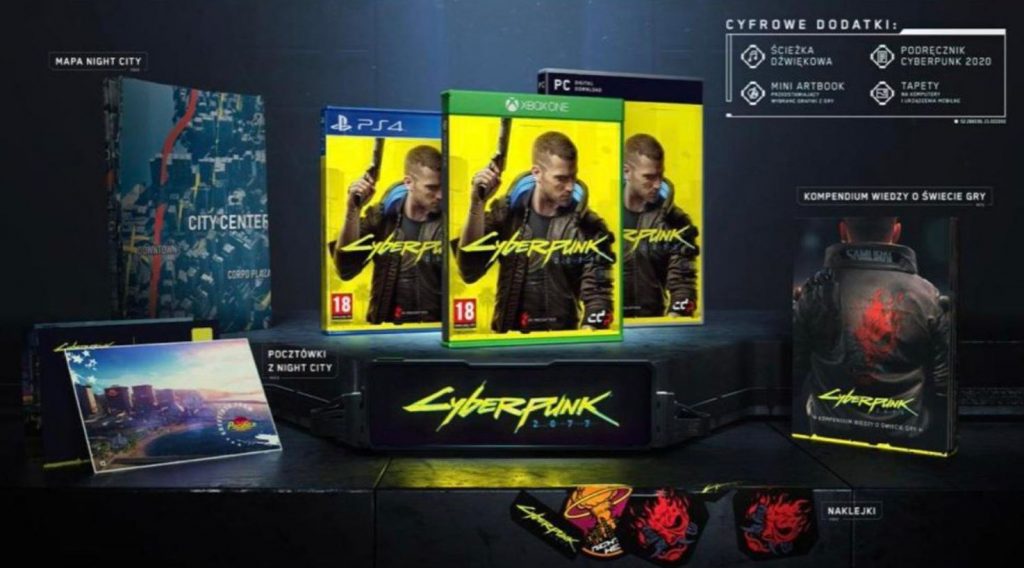 The Collector's Edition and Standard Edition of Cyberpunk 2077 has been revealed. The images leaked online prior to E3 2019.
The images below showcase what is in each edition. However, they are of poor quality and not in English. No release date appears to be shown on them. An official announcement of these editions hasn't been made yet. We also don't have a price for these editions.
Cyberpunk 2077's Standard Edition appears to come with some in-game bonus items, a map of Night City, a collectible Steelbook, and some patches or badges.
The Collector's Edition comes with a lot more. It comes with a statue depicting V, the protagonist shooting whilst jumping off of a bike, some in-game bonus items, a collectible steelbook, an art book, patches or badges, some postcards, and a few replica in-game items.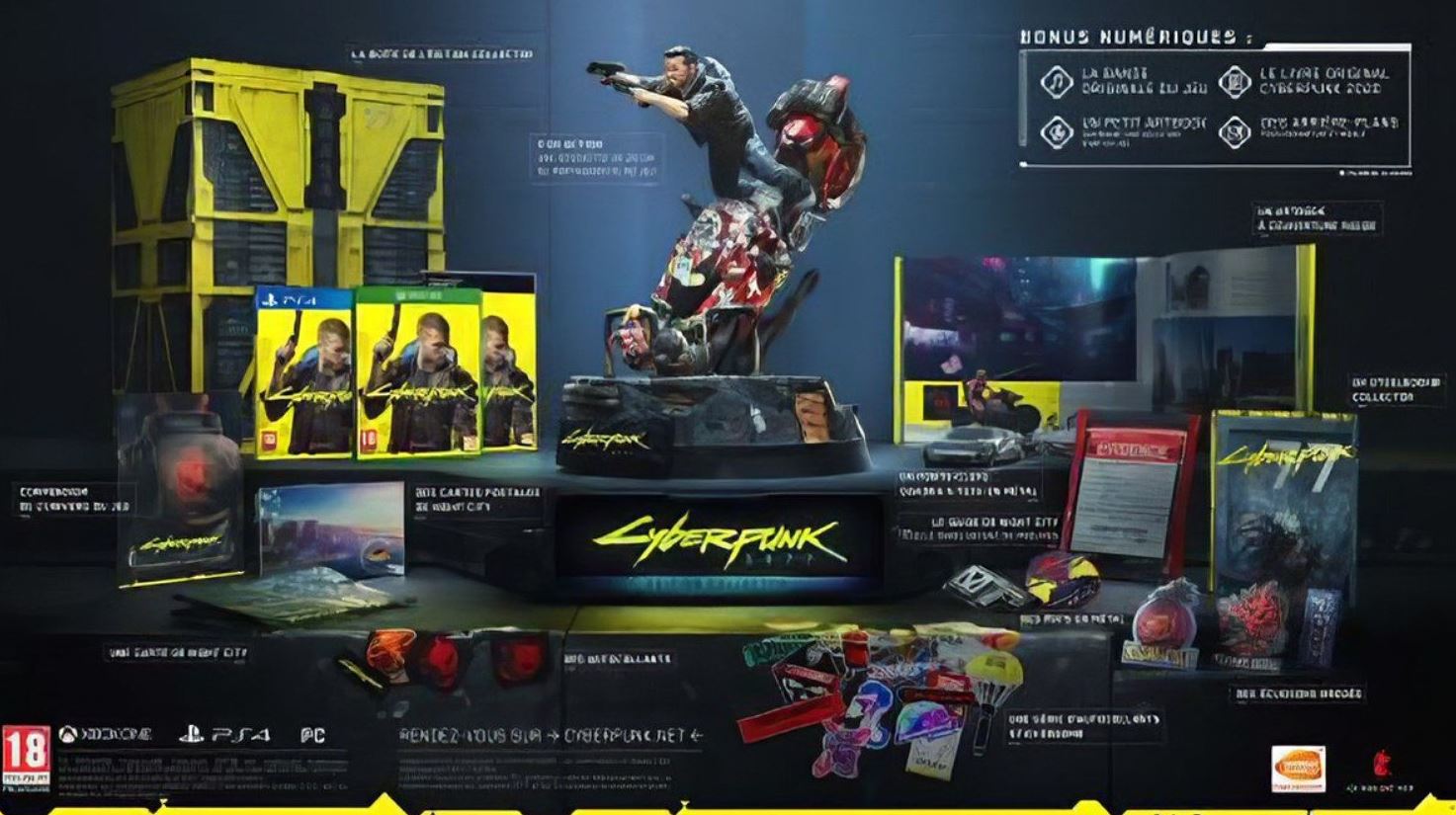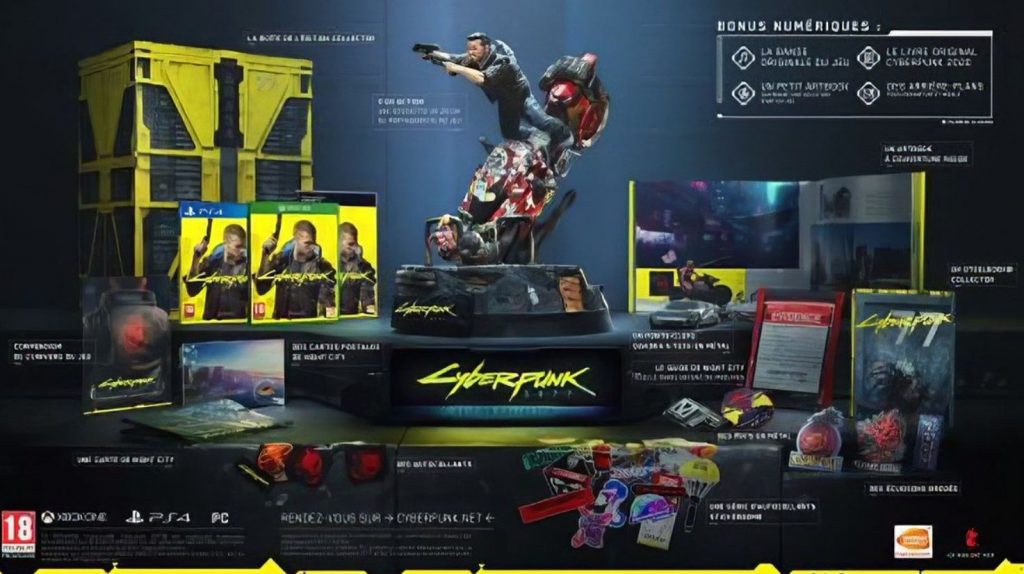 Cyberpunk 2077 was unveiled at E3 last year and is present again this year. We are likely to get some new gameplay during the Microsoft conference. The game will likely be released in early 2020 judging by recent reports. A release date announcement at E3 2019 seems unlikely as that rumour has been recently shut down.
This news comes during a packed E3. You can watch all of the livestreams, as well as every conference at E3 2019 on our E3 2019 Livestream page.
Struggling to keep up on the news at E3? Check out our full E3 Announcements and News list, containing every reveal during the week-long show across all the conferences. You can also check out a variety of rumours that are surrounding the show. If you would prefer to see the reveals as they happen, you can take use our E3 2019 live feed, which will update with the new announcements as they happen.
Cyberpunk 2077 releases for PlayStation 4.
What are your thoughts on the editions?
Source – [Nibellion, Twitter]