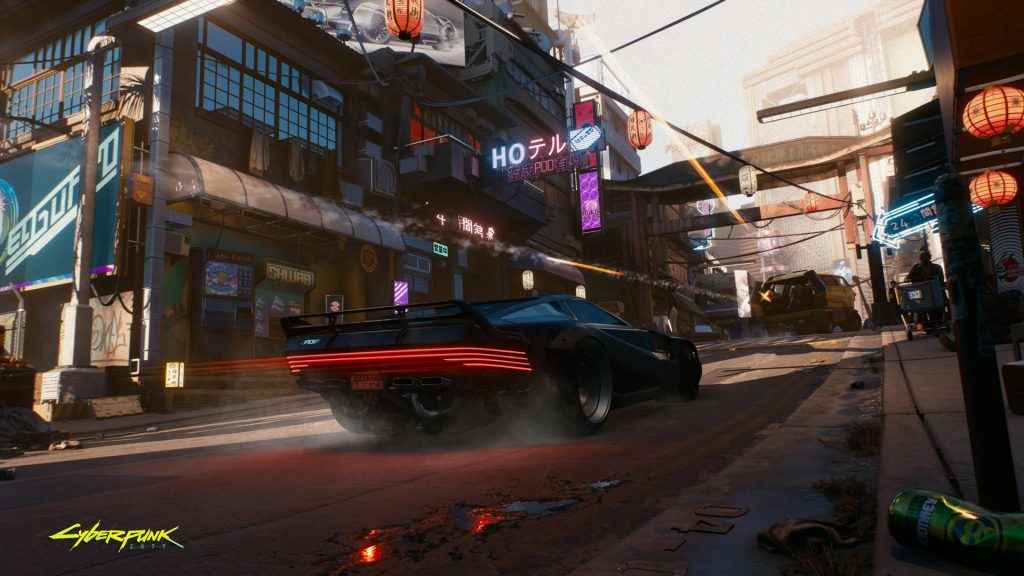 [Update] There's a Cyberpunk 2077 gameplay demo right now being streamed live on Twitch. You can watch it below.
[Original story] There's a mysterious data transmission in progress on CD Projekt Red's Twitch channel. Presumably related to Cyberpunk 2077, there's currently over 30,000 watchers glued to a stream of code scrolling down the screen.
At time of writing, the stream has been running for over three hours with players hoping they'll be a gameplay reveal or announcement at some point. Meanwhile, other fans are being proactive and trying to work out what the coding means.
Over at the Cyberpunk 2077 Reddit thread, one guy says he's creating a GUI interface using Visual Basic to try and decode it. Others are convinced it's an image or series of images in binary code.
The header also reads: png;base64. If this is the case, and it is an image, there's base64 image decoders online. So if one fanatic can copy the code, then it's possible we'll have a definitive answer to what CD Project RED are teasing.
Some players have been watching for the duration and claim that the code is showing in a loop, so it definitely has a beginning and an end. Interestingly, it's also being streamed live on IGN's YouTube channel, so it's likely the gaming outlet has some exclusive deal with them.
There's numerous other Reddit threads been made with speculation.This one, for example, believes that the 3rd September is significant. Although we don't claim to understand his reasoning behind how he's deduced the date from the code, we are hearing that gameplay embargoes from various press outlets may lift on this day. Alternatively, it could be the day that CD Project Red reveals the recent Cyberpunk 2077 gameplay demo which was shown behind closed doors at Gamescom.
Any clues? Let us know. For more on Cyberpunk 2077, check out the following: