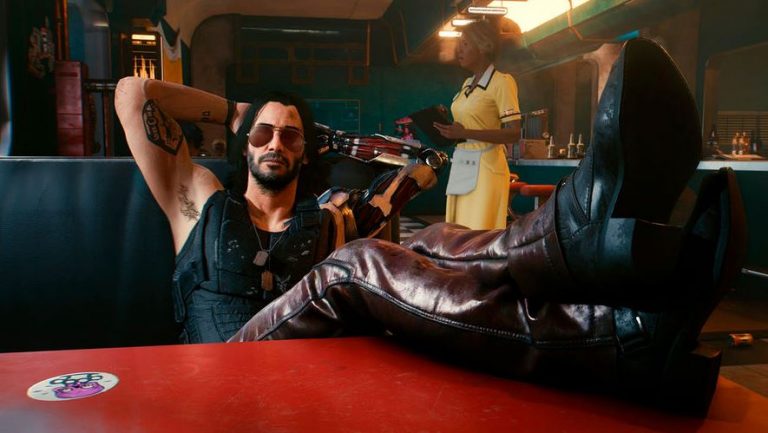 CD Projekt RED is keeping mum on its planned Cyberpunk 2077 DLC and expansions lineup, but that hasn't stopped dataminers from poking around in the game's files to uncover a few valuable tibits on the new content.
Previously, Saint-Pirate from Reddit dived into the game files back in April of this year, uncovering references to EP-1 and new quests from Mr. Hands. Additional snooping came up with a list of DLC and two expansion by the name EP1 and EP2, with the former seemingly expanding Pacifica and introducing a fresh combat zone.
1.)dlc1_swp
2)dlc2_jposes
3)dlc3_kab01
4)dlc4_quartz,
5)dlc5_jackets,
6)dlc6_apart,
7)dlc7_pwp,
8)dlc8_mirror
,9) dlc9_arr06
10) dlc10_monster,
11) dlc11_jlook,
12) dlc12_mfinish,
13) dlc13_twp,
14)dlc14_arr12
15) dlc15_ngplus,
16) dlc16_jpn06
17) dlc17_bwp
The expansions are likely to be paid-for offerings and appear to be pretty substantial. A couple of them for EP1 are named as follows:
kab01
arr06
arr12,
jpn09
None of this has been officially confirmed by CDPR yet, although dataminers have usually proven pretty reliable sources when it comes to this sort of thing. Hopefully we'll find out more soon enough.
Cyberpunk 2077 launched in December 2020 and got off to a rocky start as it ran worse than Del Boy's three-wheeled van on PS4 and Xbox One. CDPR has been busy patching it like crazy over the past six months, and its performance has now reached a 'satisfying level.'
Things got so bad that the game was pulled from the PlayStation Store at one point, and has only just been added back to Sony's digital storefront.
[Source – MP1st]