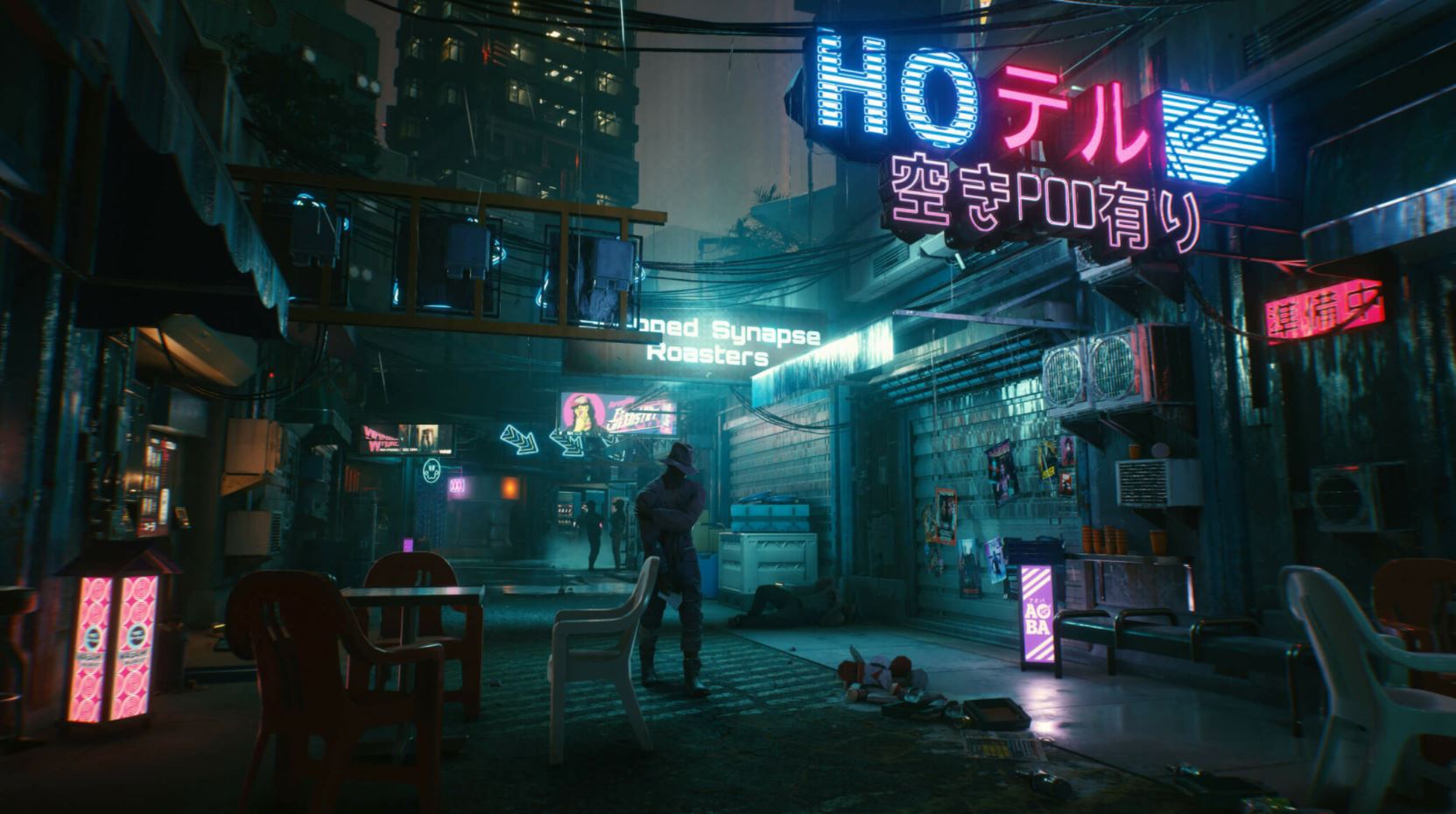 Cyberpunk 2077's PS4 file size has seemingly been revealed, with the game weighing in at a sizeable 70 GB. The same leak also reveals that the game will ship for PS4 on two Blu-Ray discs.
This leak comes from AltChar, who reportedly got sent images of the PS4 retail box of the game, which states on the front that it comes on two Blu-Ray discs. Then, if you turn the box around the back states that you will need 70 GB of space on your PS4 and PS5 console if you want to play the game via backwards compatibility.
It's worth noting that AltChar only refers to the person who sent these images as "an unknown person", so right now we should take this with a grain of salt until we get some kind of confirmation. However, 70 GB for the game doesn't seem too surprising when you take into account how big the game is and how many characters, environments and detailed textures Night City will include. The Last of Us Part 2, which released on 2 Blu-ray discs came in at about this file size, although 100GB were required, so Cyberpunk might be a little less than 70 GB. Still, with Night City Wire airing later this week, we can expect a confirmation of the PS4 file size soon.
Cyberpunk 2077 releases for PS4 on December 10, 2020, and for PS5 in 2021.
Source – [AltChar]