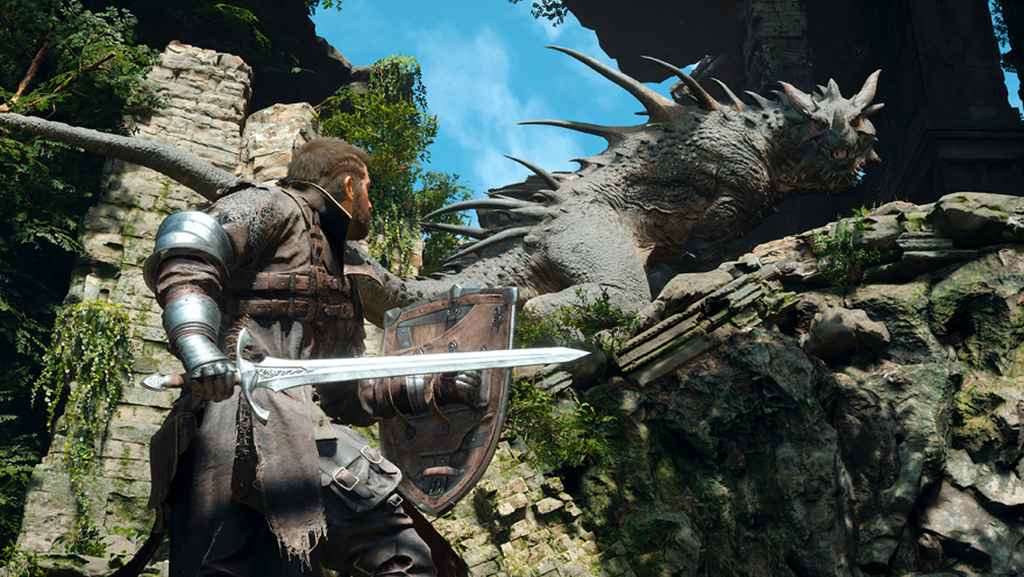 We already knew Cygames was hard at work developing an action RPG provisionally titled Project Awakening.
Having first been announced a couple of years ago, a select group of individuals were treated to a behind-closed-doors reveal at E3 2018. While, a couple of moths later, some rather impressive cinematic footage was broadcast (for all to see, this time) during the Tokyo Game Show.
Little has been heard about the game since. However, a trademark filed on the 11th January 2019 under the name "Project Awakening: Arise" has been spotted on the World Intellectual Property Organisation website. Which might just give us a clearer indication as to what the game will be called when it's released into the wild.
Cygames Keeping its Cards Close to its Chest
It seems highly unlikely the word "Project" will be retained in the official title. As with Judgment (formerly Project Judge) before it, it's safe to assume this is only a placeholder while the team settle on a final name.
Regardless, from the looks of it, a fair amount of care and attention has gone into designing the logo that accompanies the trademark application. Hinting at the possibility that the words "Awakening" and "Arise" could appear in the final title.
Okay, so we're clutching a straws a bit. But, in our defence, it's fun to speculate.
What is Project Awakening: Arise?
Although, as we've already discussed, neither an official title nor a release date have yet to be provided, Cygames has offered up a few juicy titbits in the past. Which, along with the TGS 2018 footage, gives us some indication as to the exact nature of the forthcoming game.
Project Awakening is an all-new action RPG featuring cutting edge graphics and a high fantasy setting. As part of the company's ongoing drive to deliver the very best in entertainment, Cygames has assembled a development dream team to create the game, boasting extensive experience across a variety of much-loved videogame hits.

Under the accomplished direction of Junji Tago (Director) and Ryosuke Aiba (Art Director), the team is hard at work on a title that aims to bring a fresh approach to the world of fantasy RPGs.
Are you excited for Project Awakening: Arise? Let us know down in the comments.