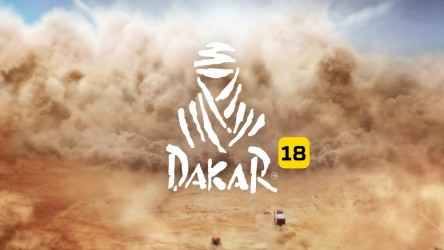 The upcoming licensed game for the famous Dakar Rally is really going all out to simulate the sheer scale and gruelling nature of the event.
The event is fraught with danger and wide open spaces. Teams of trucks, bikes, cars, quads, and UTV's must face up to the harsh terrains of South America in the most intimidating race on Earth.
Dakar 18, developed by Bigmoon Entertainment, looks to capture that with a very different take on racing games. Dakar 18 is part adventure, part racer. It could be genuinely exciting and challenging.
In the game, players can explore the world on foot (the map is more than 15.000km² in size). They will have to manually fix their vehicles, and handle ever-changing weather conditions. Not to mention a lot varied terrain and a Day/Night cycle.
The trailer shows cinematic footage sadly, but the premise sounds a very promising one. Hopefully it won't be mired in frustration and tedium.
At least changing a tire on a rain-swept South American mountain is more exciting than doing the same thing on a Motorway outside Hull.
No release date as yet, but Dakar 18 is coming to PS4.