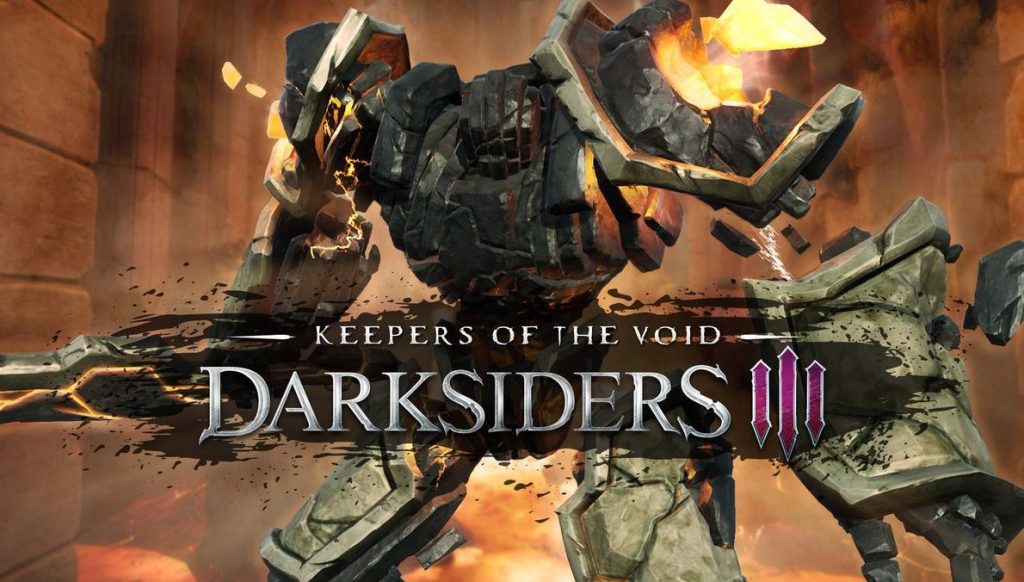 The final DLC pack for Darksiders 3, Keepers of the Void is out now on PS4.
This Darksiders 3 DLC has Fury exploring Serpent Holes, the game's Fast Travel system, to fight enemies and solve puzzles in order to earn the legendary Abyssal Armor. The DLC costs $12.99 / €12.99 / £10.99.
An extended description for the Keepers of the Void DLC can be found below:
It is known that Vulgrim fulfils his profession as The Demon Merchant very well: He has a promising repertory of various items of dubious and mysterious origin if you can deliver him enough souls on exchange. This time, the rewards are tremendous and so is the price! Fight an ancient threat and deploy your Hollow skills to solve puzzles and defeat enemies for new weapons as well as one legendary reward: The Abyssal Armor.
You check out the launch trailer for the DLC below as well:
As previously mentioned, this DLC marks the end of content support for Darksiders 3. The first DLC pack was released back in February. Titled 'The Crucible,' this DLC brought back the horde mode from Darksiders 2. Darksiders 3 released back in November 2018. We enjoyed the game, but mentioned in our review how many technical issues the game had.
Gunfire Games are moving onto releasing the upcoming Remnant: From The Ashes. However, the Darksiders franchise is not taking a break. During E3 2019 THQ Nordic and Airship Syndicate revealed Darksiders: Genesis. This is a top-down, loot-based RPG, similar to Diablo. The game can be played in co-op and offers you the choice to play as either War or Strife. This will be the first time we can play as Strife in the series. More than 20 minutes of gameplay for the game was revealed during E3.
Darksiders 3 and the Keepers of the Void DLC is available now on PS4.
Will you be picking up the DLC?