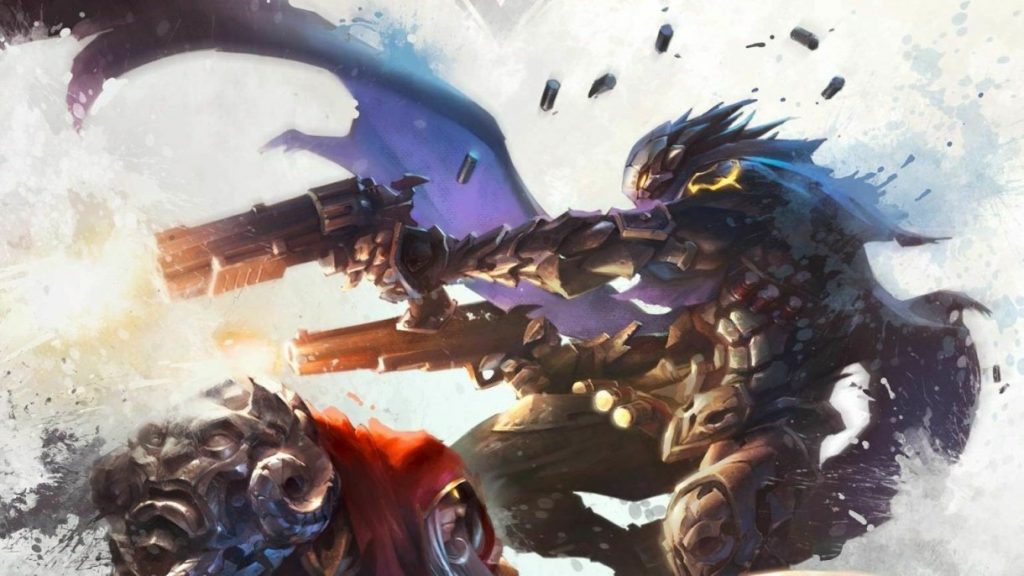 Retail giant Amazon has posted the Darksiders: Genesis Nephilim Edition up for pre-order, and there's a reason it costs $379.99: it comes with a limited edition board game, Darksiders: The Forbidden Lands. You can pre-order the pricy Nephilim Edition for PlayStation 4, PC, Nintendo Switch, and Xbox One versions of the game now.
Darksiders: Genesis Nephilim Edition
The Darksiders: Genesis Nephilim Edition features a bunch of physical extras outside of The Forbidden Lands board game. In addition to a copy of the game, players will receive an art book, Strife figurine, premium box, steelbook case, soundtrack, and some stickers.
In addition to the Nephilim Edition, the Collector's Edition is also up for pre-order, which includes everything featured in the Nephilim Edition, apart from the limited edition board game.
Darksiders: Genesis is scheduled for release in 2019, although a concrete launch date has yet to be confirmed. In case you haven't been keeping up with the series, Genesis serves as a spin-off game to the mainline franchise, and plucks influence from Diablo with its top-down perspective and loot-hunting gameplay.
The action focuses on Strife, the fourth Horseman of the Apocalypse, who teams up with brother War to take down Hellish master demons that are being granted power by the deceptive demon king, Lucifer.
Here's the official blurb:
From the dawn of creation, the council has maintained the Balance across existence. Carrying out their orders are the Horsemen, Nephilim (powerful beings spawned from the unnatural union of angels and demons) who have pledged themselves to the Council and been granted immense power.

However, this power came at a tragic cost: the Horsemen were ordered to use their newfound strength to wipe out the rest of their kind. What followed was a bloody battle on Eden where the Horsemen, obeying the will of the Council, annihilated the Nephilim.
Darksiders was released for the PlayStation 3 and Xbox 360 back in 2010, and was followed by a sequel two years later. Both games were later remastered for PlayStation 4 and Xbox One, while Darksiders 3 arrived in November 2018.
Source: Amazon