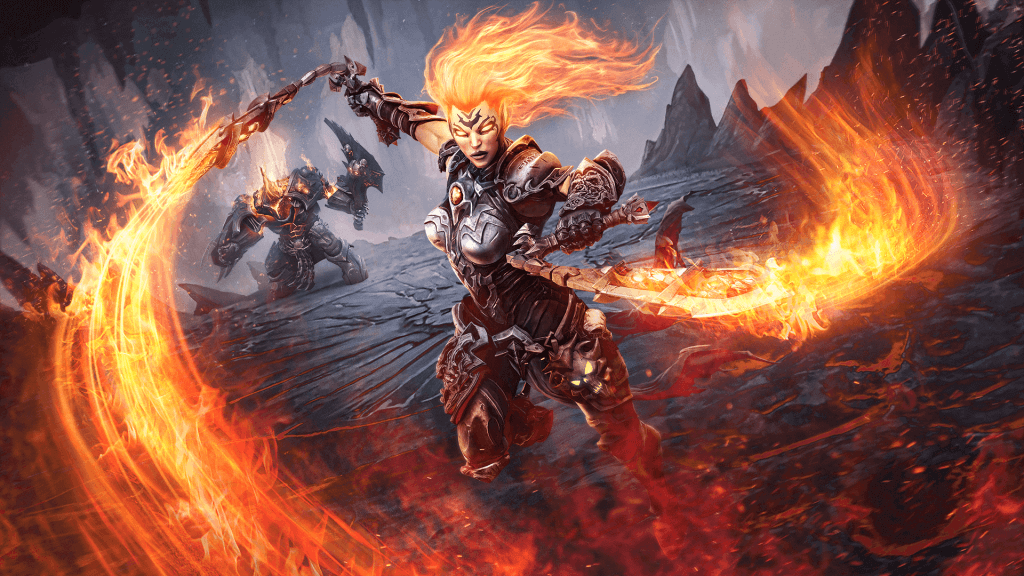 The full Darksiders III trophy list has been revealed over on Exophase.
There are 50 to collect in total, according to the trophy tracking website, featuring a relatively broad range of challenges. However, obtaining the Platinum trophy could be rather difficult; not to mention time-consuming.
Not an Easy Platinum – The Darksiders III Trophy List
One that immediately catches the eye is "Soul Reaper". Obtained once the player has collected a total of 1,000,000 souls during player, it isn't overly difficult in and of itself. Just somewhat long-winded.
On the other hand, one that will test the player's skill is "Death Incarnate".
Offering a gold trophy as a reward, Death Incarnate tasks the player with completing the game on the Apocalyptic difficulty setting. Which, as most Darksiders fans will know, is no mean feat.
You can access the full, unabridged list of trophies, here.
Darksiders III is Almost Here
Developed by Gunfire Games and Published by THQ Nordic, Darksiders III releases very soon indeed on the 27th November.
A hack 'n' slash action game that casts the player in the role of Fury, the events of Darksiders III run parallel to that of its predecessor, Darksiders II. A game PSU's Adam Dolge was mightily impressed with back in 2012.
Featuring an addictive loot system, tons of side quests, and rich gameplay, Darksiders II easily deserves a spot alongside the other greats of the genre.
Additionally, it was recently announced that Darksiders III will also receive two DLC expansions shortly after release. The Crucible and Keepers of the Void.
Check back with PSU in a couple of days for our comprehensive, spoiler-free review.
Source: Exophase