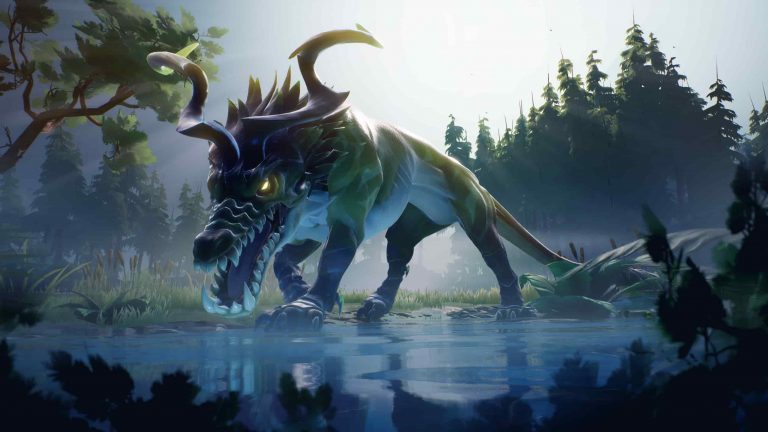 Phoenix Labs has announced that Dauntless will be departing Early Access on September 26 for PlayStation 4, PC, and Xbox One. Furthermore, this will usher in a brand new season for the game, dubbed Aether Rebound, which includes an all-new weapon, Behemoth, the Hunt Pass, bounty system, and more.
New Dauntless Season Begins Soon
Once Dauntless 1.0 hits, Phoenix Labs will continue to grow and expand the game with fresh content, seasonal updates, and the Hunt Passes. Aether Strikes will release alongside the new season, and you'll need them too, as the new Dire Behemoth, the Tempestborne Stormclaw, will be rocking up at the Shattered Isles.
Dauntless doffs its cap to Monster Hunter in many ways. The game takes place in a fantasy world rocked by a cataclysmic event, which unleashes vicious beasts known as Behemoths. Players control warriors known as Slayers, who are tasked with hunting down the Behemoths, looting their corpses for valuable loot and crafting new weapons and equipment. So yeah, it's basically Monster Hunter.
Dauntless supports solo and cooperative play, although it's best enjoyed with a bunch of mates in tow, as you can team up with up to four people to dispatch the roaming Behemoths. In addition, the game supports cross-play right out of the gate across all three platforms, making it the first title to launch with the feature on PS4.
New to Dauntless? Then be sure to have a gander at our Behemoth guides via the links below, and hit up the Tips and Tricks for Beginners while you're at it.
Dauntless launched for PlayStation 4, PC, and Xbox One back in May, and reached five million players in a matter of weeks.