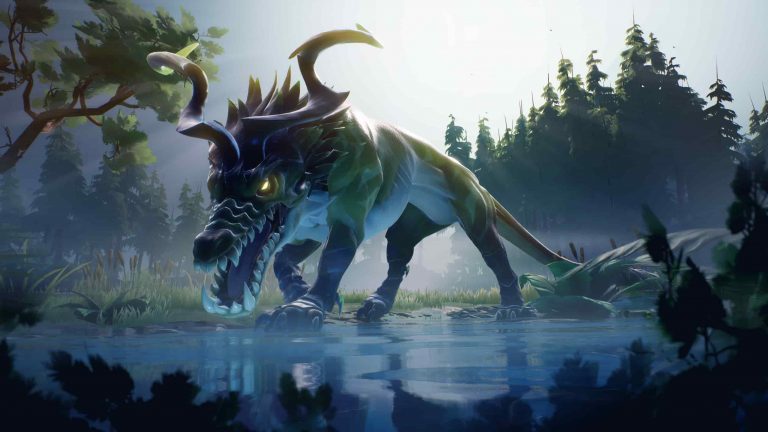 The Dauntless update 1.34 patch notes have been confirmed today by Phoenix Labs, which is now available to download for PS4, PC and Xbox One. Get the full details on the Dauntless patch notes below.
Dauntless Update 1.34 Patch Notes
CAMERA IMPROVEMENTS
Camera distance is now configurable.
Camera view is now more consistent.
Vertical FOV is now static, making the horizontal FOV auto-adjust when changing the screen aspect ratio. A wider screen now just means being able to see more on either side of you.
Reduced the amount the FOV can be changed to 75-85°, down from 35-120°, preventing fisheye.
Camera distance and FOV sliders are now available on consoles.
RAMSGATE
You can now interact with the portal driver to view the new Ramsgate cutscene.
BEHEMOTHS
MISCELLANEOUS
Reduced the knockback on Lesser Behemoth attacks.
Reduced the amount of damage it takes to stagger Lesser Behemoths.
WEAPONS
SWORD
Fixed a bug that prevented The Hunger from generating Special meter while in Overdrive.
Fixed a rare crash that could occur when using the sword.
REPEATERS
Full-Bore Chamber's projectiles no longer deal damage continuously after hitting the ground or a Behemoth.
Fixed a bug that could cause a crash when using the Full-Bore or Salvo chamber.
HAMMER
Fixed a bug that prevented buffering of inputs during the uppercut combo.
QUALITY OF LIFE
MISCELLANEOUS
It's now easier to navigate the cell list with a controller.
Removed the crouching animations when interacting with weapons in the Training Grounds or with vistas.
Reduced the range at which you can activate the ram-headbutting animation.
Introduced multiple improvements to localized text to prevent it from overlapping or escaping its UI elements.
Removed tooltips from the character creator.
BUG FIXES
GAMEPLAY
Activating Torrent Shield on a player who already has a shield now correctly applies the shield.
Fixed a bug where Hunt Pass bonus loot wasn't being distributed at the end of a hunt.
Fixed a spot where it was possible to get stuck on the cave island.
Fixed a bug that could cause aether vents to appear interactable despite being depleted.
Fixed a bug that caused other players to render poorly at long distance while using emotes.
COSMETICS
Fixed a bug where crowns might not be shown after changing instances.
Fixed a bug that could sometimes cause beards to be the wrong colour.
The music for the "Dance Crazed" emote no longer continues playing after the emote ends.
The paneled lantern skin's textures are no longer brighter than intended.
Fixed a bug that could cause your head to vibrate.
UI
Fixed a bug that prevented quest and bounty progress from displaying at the end of a hunt.
Fixed a bug where blocking someone didn't remove party invites from them.
Fixed a bug where the background highlight didn't follow the mouse cursor when navigating the Journal.
Fixed a bug that let you select weapons from the armour selection screen.
Fixed a bug where purchasing a flare or banner fabric from the Personality menu didn't clear the lock icon.
Fixed a bug where going to the next Journal entry might not correctly reset your scroll bar.
Main menu tabs no longer remain highlighted when using a keyboard to navigate.
Fixed a bug that caused loadout options to remain highlighted after changing screens.
The Vault tutorial slate no longer shows when you complete the Hunt Pass intro quest.
Fixed a bug that could cause the background of the main menu to disappear when rapidly changing screens.
Fixed a bug where Thrax weapon mastery icons were displayed as Torgadoro weapons.
Fixed a bug that could cause the Berzerker Vision glowing eyes to appear in the background of the main menu.
Fixed the alignment of various UI elements and icons.
MISCELLANEOUS
Improved armour clipping on Trainer Rosk at the Training Grounds.
Xelya's necklace no longer breaks as she moves.
Improved Xelya's armour when viewed from a distance.