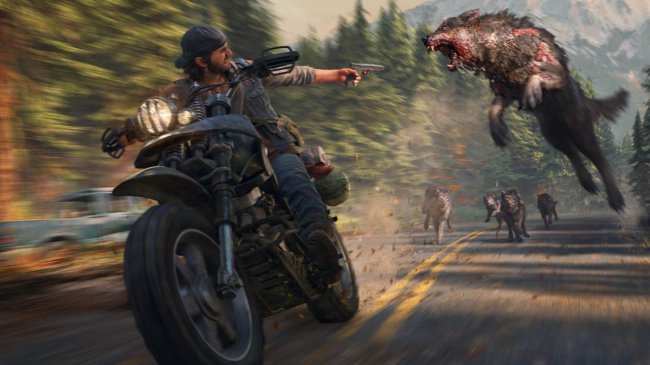 Developer Sony Bend has revealed the full Days Gone 1.25 update patch notes, which adds support for the latest DLC Challenge, Drifter's Run, plus another round of general improvements and bug fixes for the open-world PlayStation 4 title. It's the latest in a long run of updates for Days Gone, which launched back in April with a few teething issues present.
Days Gone 1.25 Update Patch Notes
As mentioned, Days Gone 1.25 update adds support for Drifter's Run, which tasks players with gathering bandages in the Crater Lake area while avoiding Freakers and the Horde as you race for the finish line. Ramps will give you extra points and it's recommended you utilise your Nitrous Boost as much as possible.
Progression Issues
Players should be able progress properly in "It's A Rifle, Not a Gun"
General Fixes
General awareness of the NPCs have been adjusted for all modes
If you were killed right after burning down a nest, the nest should repopulate properly
Picking up a group of items near an ammo box will now also grab the ammo box
Adjustments to scoring on the DLC challenge "Drifter's Run"
Correct number of bolts crafted is shown in the player's menu
Fixed issues involving Survival Vision and enemy outlines during Survival Mode
The "Dead Don't Ride" custom accent should be appear in the Mechanic's menu in this patch
Days Gone was released exclusively on PS4 in April, and takes place in a post-apocalyptic Orogen, US, where a mysterious outbreak has transformed most of the population into mindless, zombie-like creatures. The action follows former bounty hunter, Deacon St. John, who adjusts to a new life on the road having lost his home and wife during the outbreak.
Sony Bend has recently begun staffing up for a brand new project, although right now it's unknown if this is Days Gone 2 or something new.
Read our review of Days Gone here.