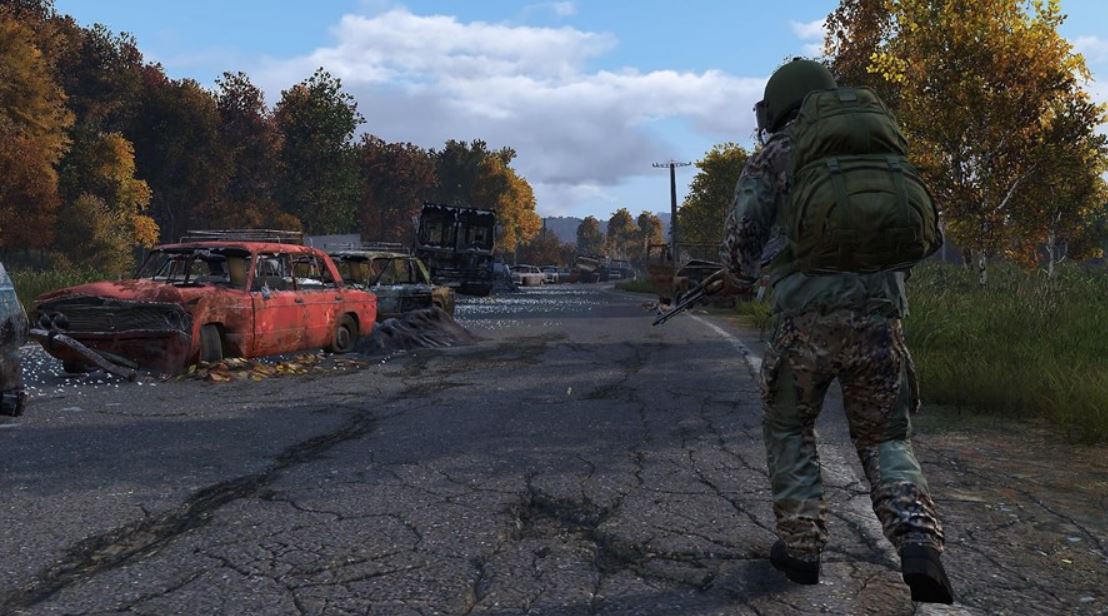 DayZ's PS4 update which is a hotfix has been released today by Bohemia Interactive. The latest DayZ update, which has caused the DayZ servers to go down updates the game to the hotfix patch of 1.08.153258 and fixes a couple of things for the DayZ PS4 Patch on July 7.
DayZ PS4 Update Hotfix 1.08, July 7 Patch Notes
The full patch notes for today's DayZ update are as follows:
ADDED
Added: The damage state of the Fence / Watchtower parts is now visible in the hud (the dot next to the targets name)
FIXED
Fixed: Containers with liquid did not have their correct weight after filling
Fixed: Performance issues around bigger bases, which could also lead to client crashes
CHANGED
Tweaked: Lowered intensity of sun shafts
KNOWN ISSUES
The damaged states will not be displayed on the fences and watchtowers
Although slightly brief this will all go to helping the game and matches be a lot smoother for players.
The DayZ PS4 update today and the patch 1.08 is available now.