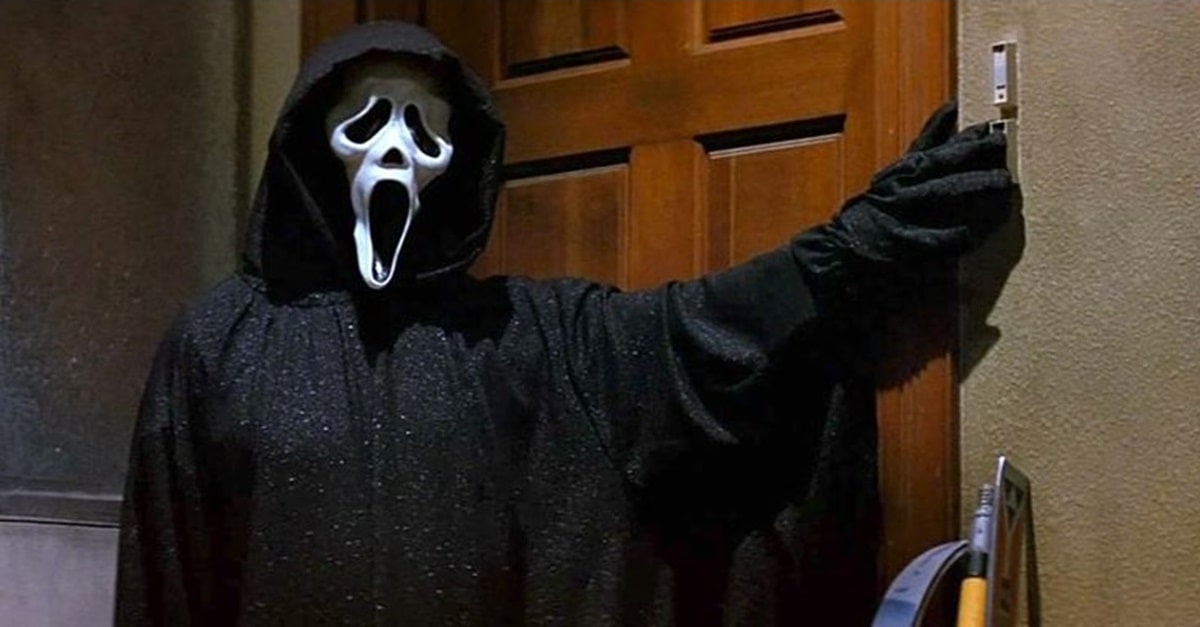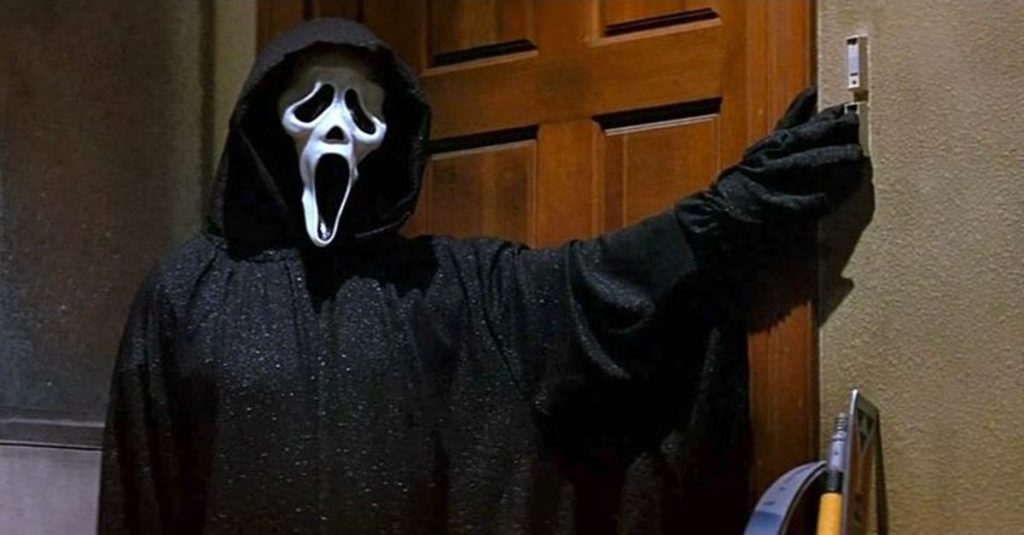 Behaviour Interactive has announced that the previously-reported Dead by Daylight Ghostface character leak is indeed the real deal, with Scream's iconic, knife-wielding villain joining the multiplayer horror title as part of Dead by Daylight Year 4 DLC. At the time of writing, a firm release date has yet to be confirmed. Still, Ghostface's confirmation shouldn't come as a surprise, as he easily ranks as one of the more recognisable horror movie characters of the past few decades.
Dead by Daylight Ghostface Arriving With Year 4 DLC
Ghostface's appearance in Dead by Daylight hasn't been given much time in the spotlight yet, so it's unknown what abilities he'll be able to wield. Still, the trailer is entertaining enough; the Scream baddie pays a visit to his local hardware store, where he stocks up on essential supplies, such as a hunting knife. Hey, being a killer doesn't necessarily mean you don't have to pay for your gear, right?
The Scream franchise was of course heavily responsible for reinvigorating the slasher genre back in the mid-90s, after the Nightmare on Elm Street and Friday the 13th franchises has run out of steam. They had knack for splicing horror and comedy, and the first film in particular riffed on numerous horror tropes and referenced a number of genre classics, with movie buff Randy providing much of the light relief in this respect.
Behavior hasn't confirmed yet if Ghostface will be accompanied by a new survivor and map, so it could just be the Scream villain himself. He'll be joining a number of classic horror villains, including Halloween's Michael Meyers, Saw's Amanda Young, and A Nightmare on Elm Street's Freddy Krueger.
Dead by Daylight was released on PC back in 2016 and arrived on PlayStation 4 and Xbox One the following year. A Nintendo Switch version is planned to launch on September 24. Read our review of the game here.