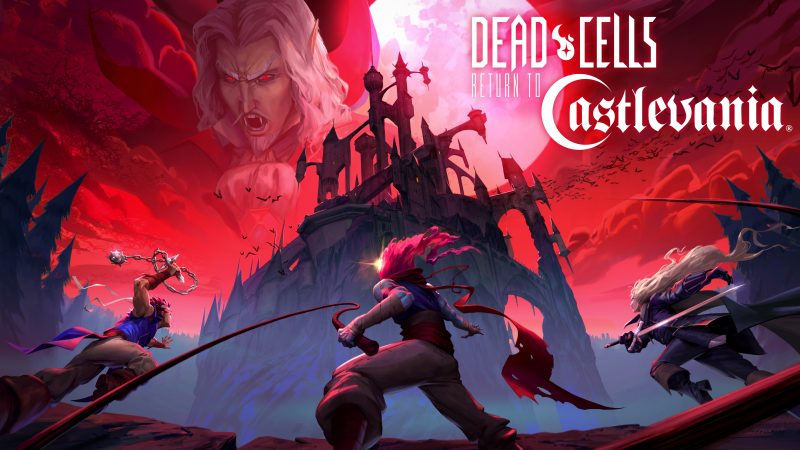 Dead Cells: Return To Castlevania is a new expansion coming to the popular roguelike game, where the world of Dead Cells will really meet Castlevania like it hasn't before, and you'll join Alucard and Richter as you head into Dracula's lair.
Announced during today's Nintendo Direct event, it'll come to consoles including PlayStation on March 6, 2023. Even though Dead Cells is largely inspired by games like Castlevania, this will be the closest the two franchises have ever gotten.
Actually running through Dracula's castle and following a new storyline, this new expansion also includes some classic Castlevania weapons such as the throwing axe, vampire killer and Alucard's sword.
You can check out the reveal trailer for this new expansion for yourself, here.
This expansion will also include new biomes for players to explore and other new weapons beyond the Castlevania regulars at their disposal in the fight against Dracula and Death himself.
Source – [MotionTwin Press Release]