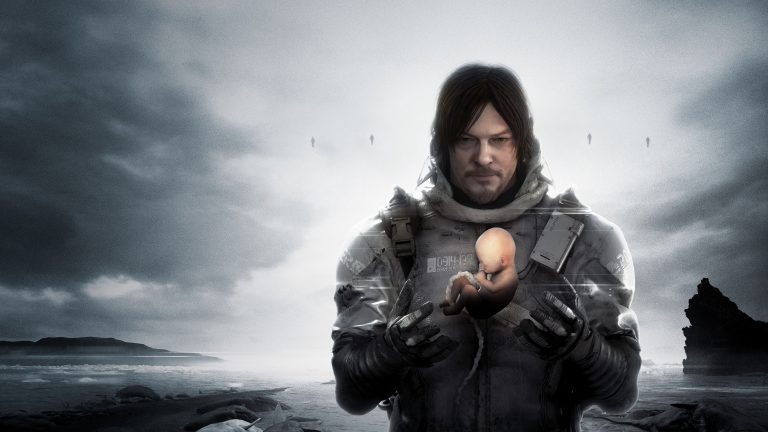 The Walking Dead actor Norman Reedus has claimed in an interview with Leo Edit that work has just kicked off on Death Stranding 2, despite creator Hideo Kojima not having actually confirmed the game is officially in development.
Reedus worked with Kojima-san on the original Death Stranding, which saw him portraying protagonist Sam Porter Bridges and performing extensive motion capture for the role. He was also involved in the cancelled Silent Hills project, which was in development around 2014.
Now, it appears that Reedus and Kojima are teaming up once again for Death Stranding 2. Here's the full quote where the actor let slip the sequel is happening:
Guillermo Del Toro, who gave me my first movie, called me up and said, 'Hey, there's a guy named Hideo Kojima, he's gonna call you, just say yes.' And I go, 'What do you mean just say yes?' He goes, 'Stop being an asshole, just say yes.'

Then I was in San Diego and Hideo came with a big group of people, he's from Tokyo, and he showed me what he was working on a game called Silent Hill. I was blown away by what he was showing me, and I was like, 'Yes, let's do this.' It's not Ms. Pacman; it's so realistic, it's so futuristic, it's so complicated and beautiful, and I was completely blown away.

It took me maybe two or three years to finish all the mocap sessions and everything," Reedus continued. "It takes a lot of work. And then the game came out, and it just won all these awards, and it was a huge thing, so we just started part two of that.
Related Content – Sony PS5 Complete Guide – Everything Explained On PlayStation 5 For New Users
This isn't the first time that Reedus has let the cat out of the bag on a sequel. In August last year, the actor said that Death Stranding 2 was 'in negotiations,' but wouldn't elaborate any further.
Death Stranding was originally released for the PS4 in November 2019, and you can read our full review here. A re-release title Death Stranding: Director's Cut, which features a host of extra content and technical upgrades, will launch for the PS5 in September 2021.