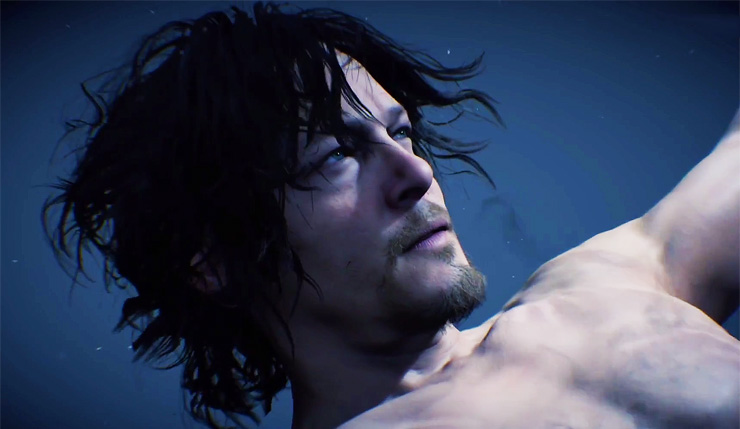 Death Stranding got a bunch of brand new gameplay today revealing that the game will release on November 8, 2019. However, Kojima and that trailer revealed a bunch of new information about the game. Hideo Kojima's synopsis reads as follows:
Death Stranding is a completely new type of action game, where the player's goal is to reconnect isolated cities and a fragmented society. All elements, including the stoy and gameplay are bound together by the theme of "Strand", or connection.

As Sam Porter Bridges, you will attempt to "Bridge" these divisions, and in doing so, create new bonds or "Strands" with other players around the globe. Through your experience playing the game, I hope you'll come to understand the true importance of forging connections with others.
On a similar note, the game revealed a bunch of new characters and the names of characters we have already seen. Amelie is played by Lindsey Wagner, Fragile is played by Léa Seydoux, Cliff is played by Mads Mikkelson, Deadman is played by Guillermo Del Toro, and Sam Porter Bridges is played by Norman Reedus. We also got a look at some new characters: Die-Hardman is played by Tommie Earl Jenkins, Higgs is played by Troy Baker, Mama is played by Margaret Qualley, and Heartman is played by Nicolas Winding Refn.
You can see all of the new character posters below: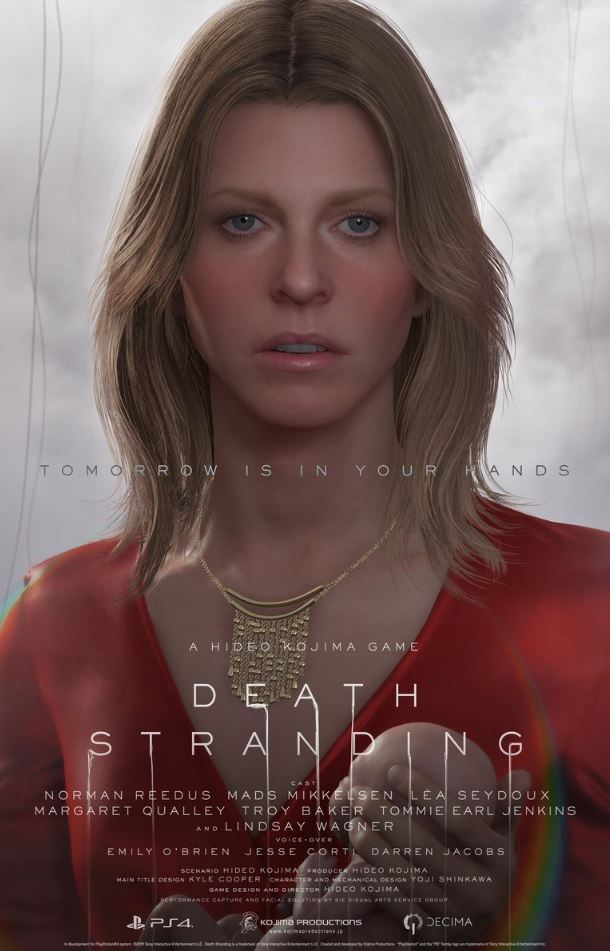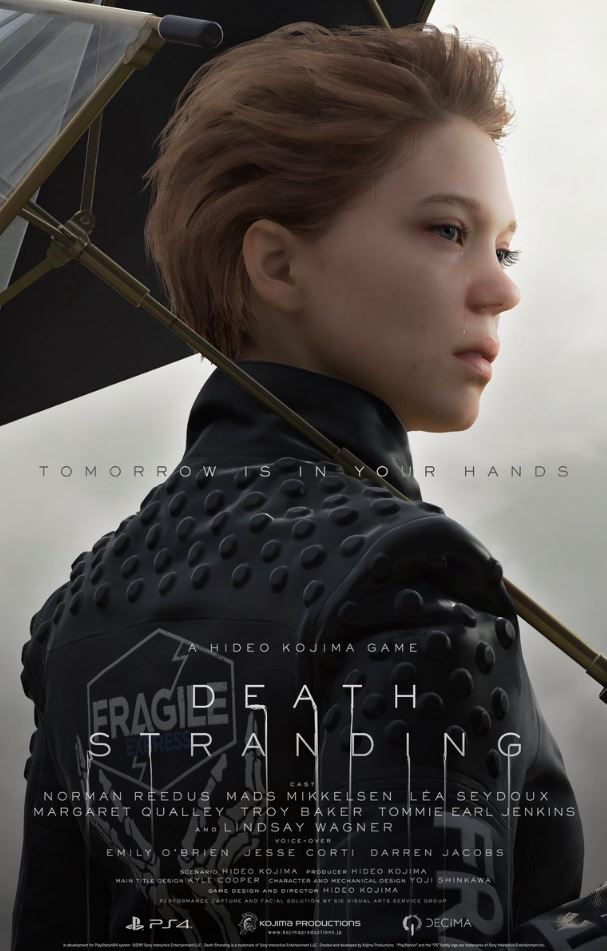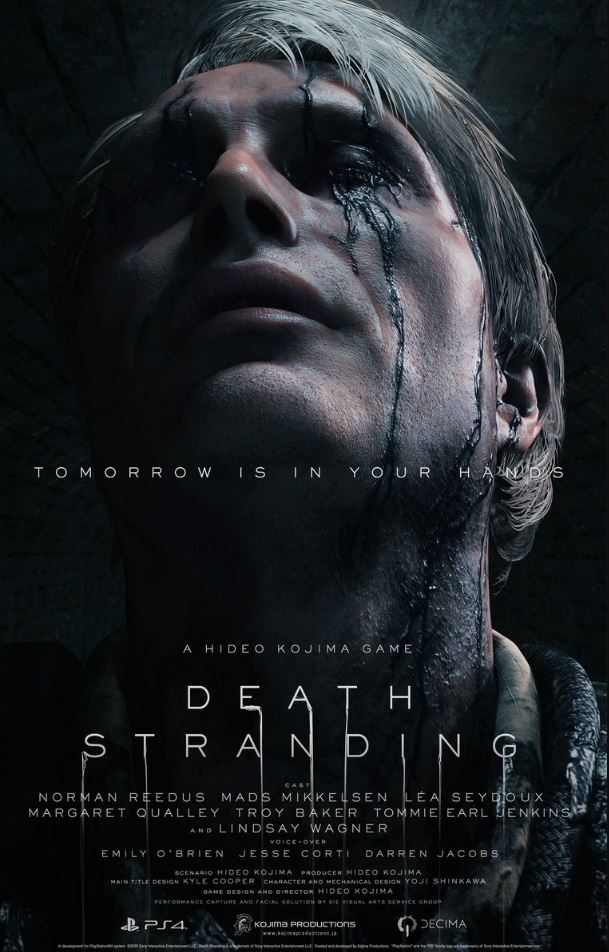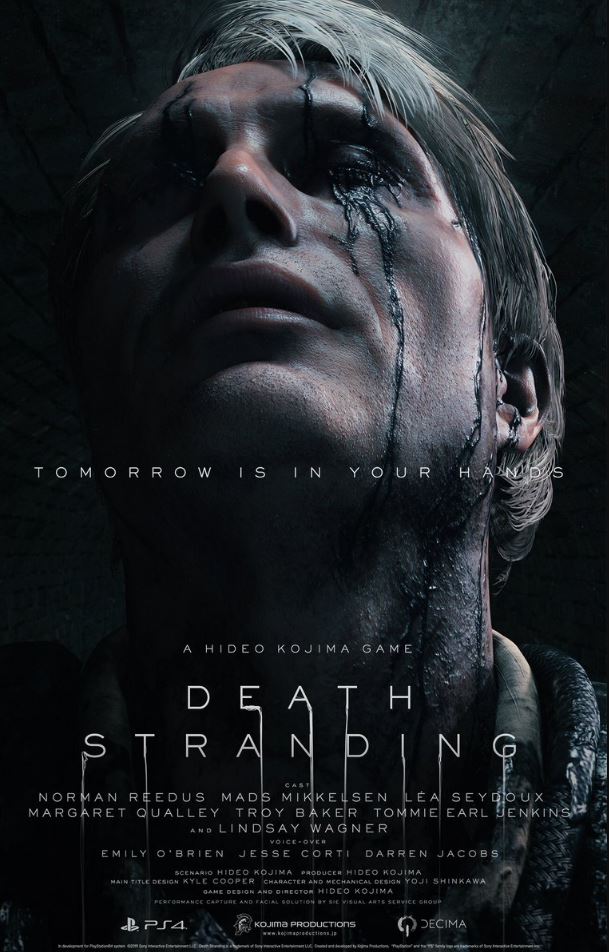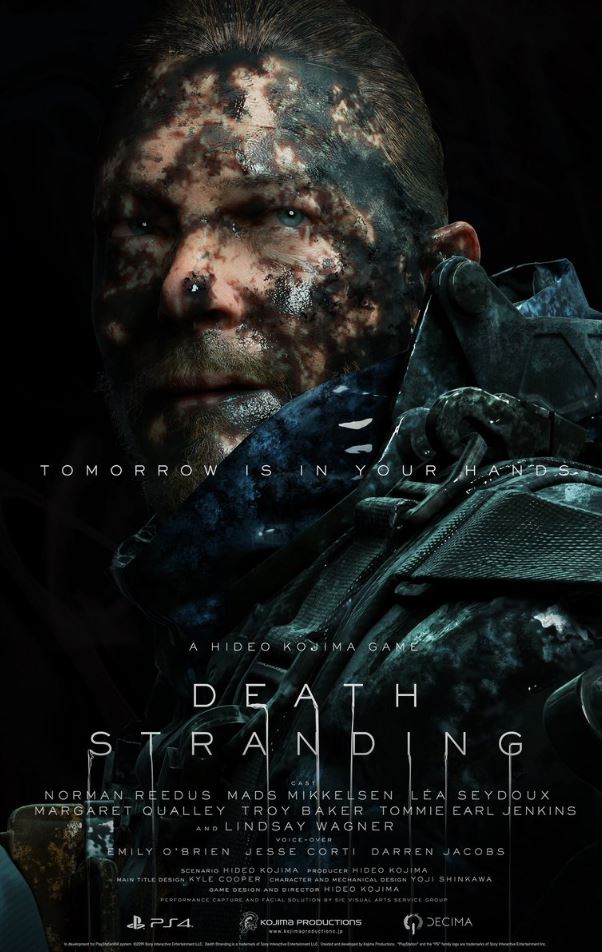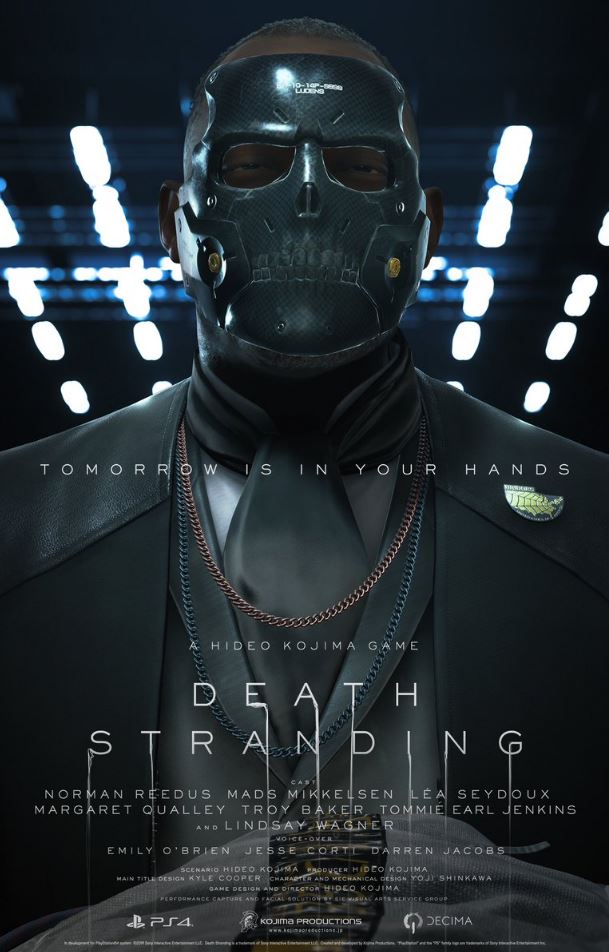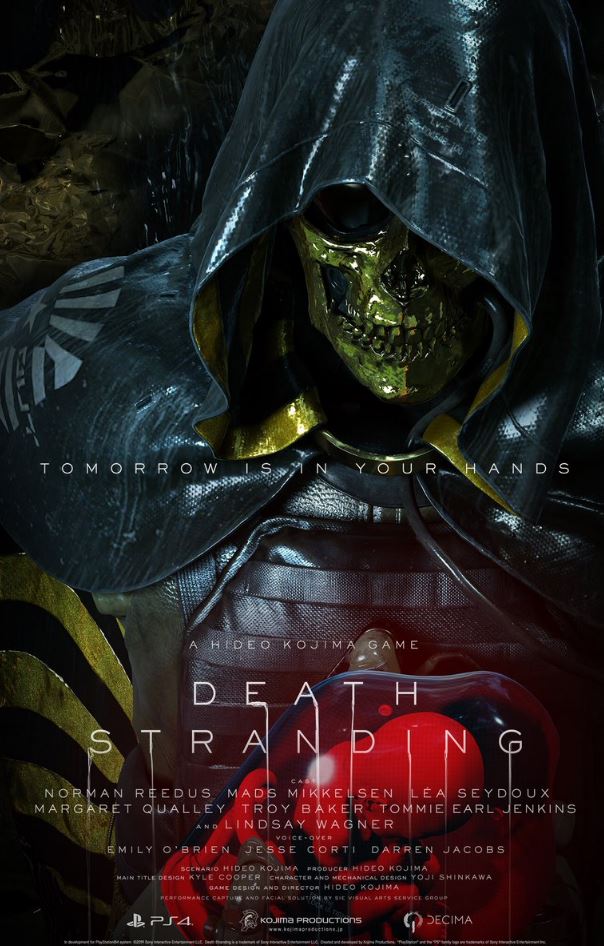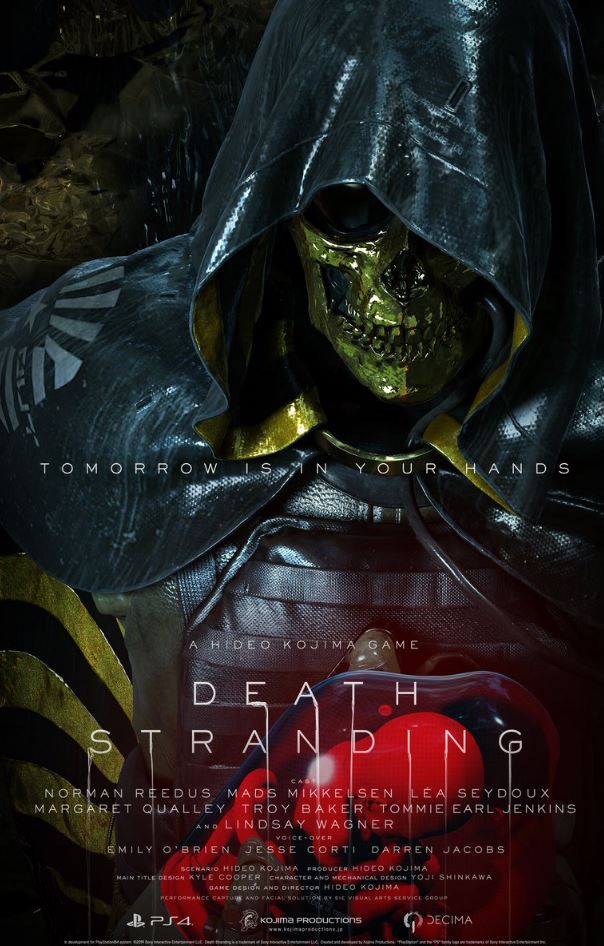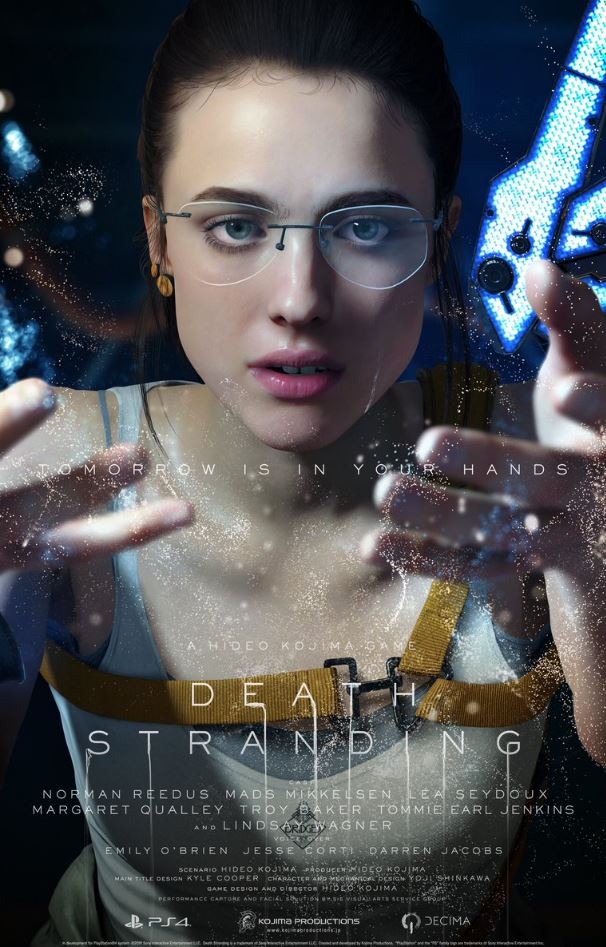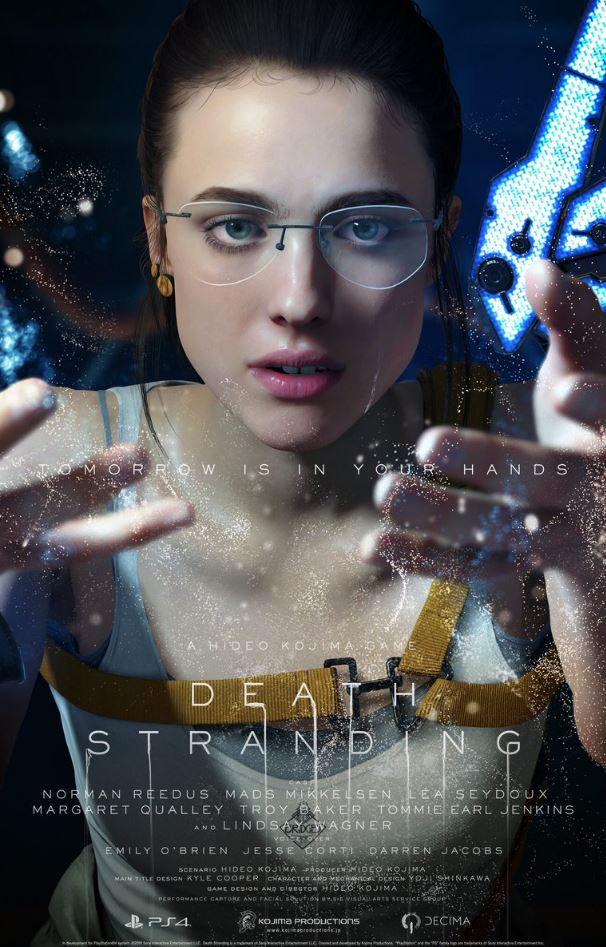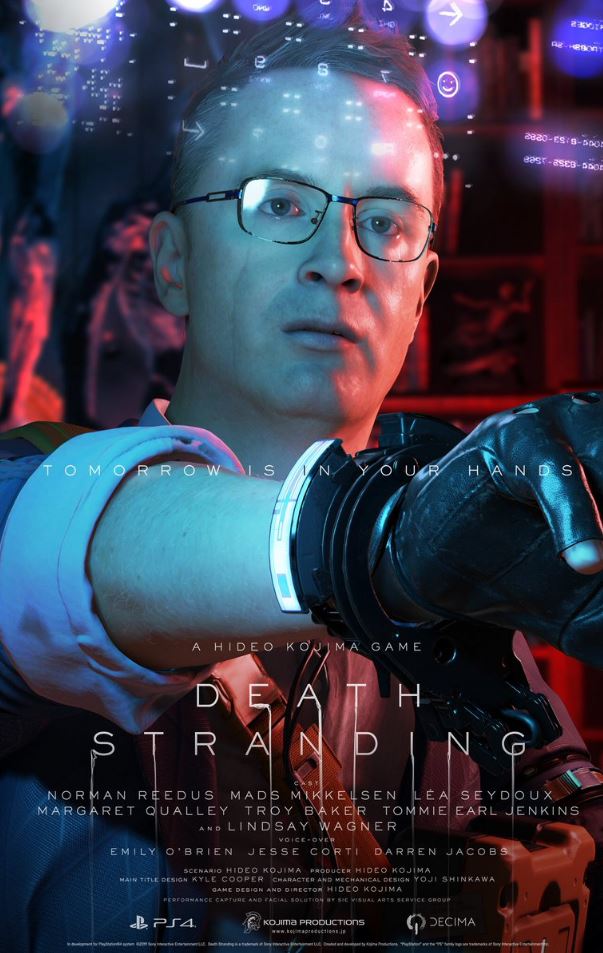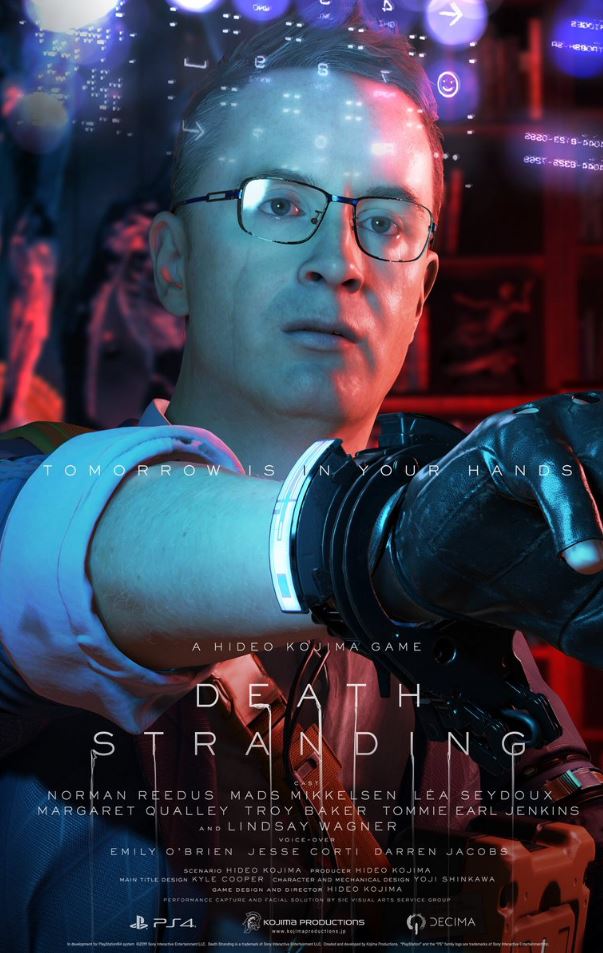 You can check out the stunning new gameplay below:
Along with the release date of November 8, 2019, we got a look at the game's Special Editions, which will feature a variety of goodies, such as models, a soundtrack, a steelbook, and a lot more.
Death Stranding releases for PlayStation 4 on November 8, 2019.
What do you think of the trailer? Are you excited for the game?