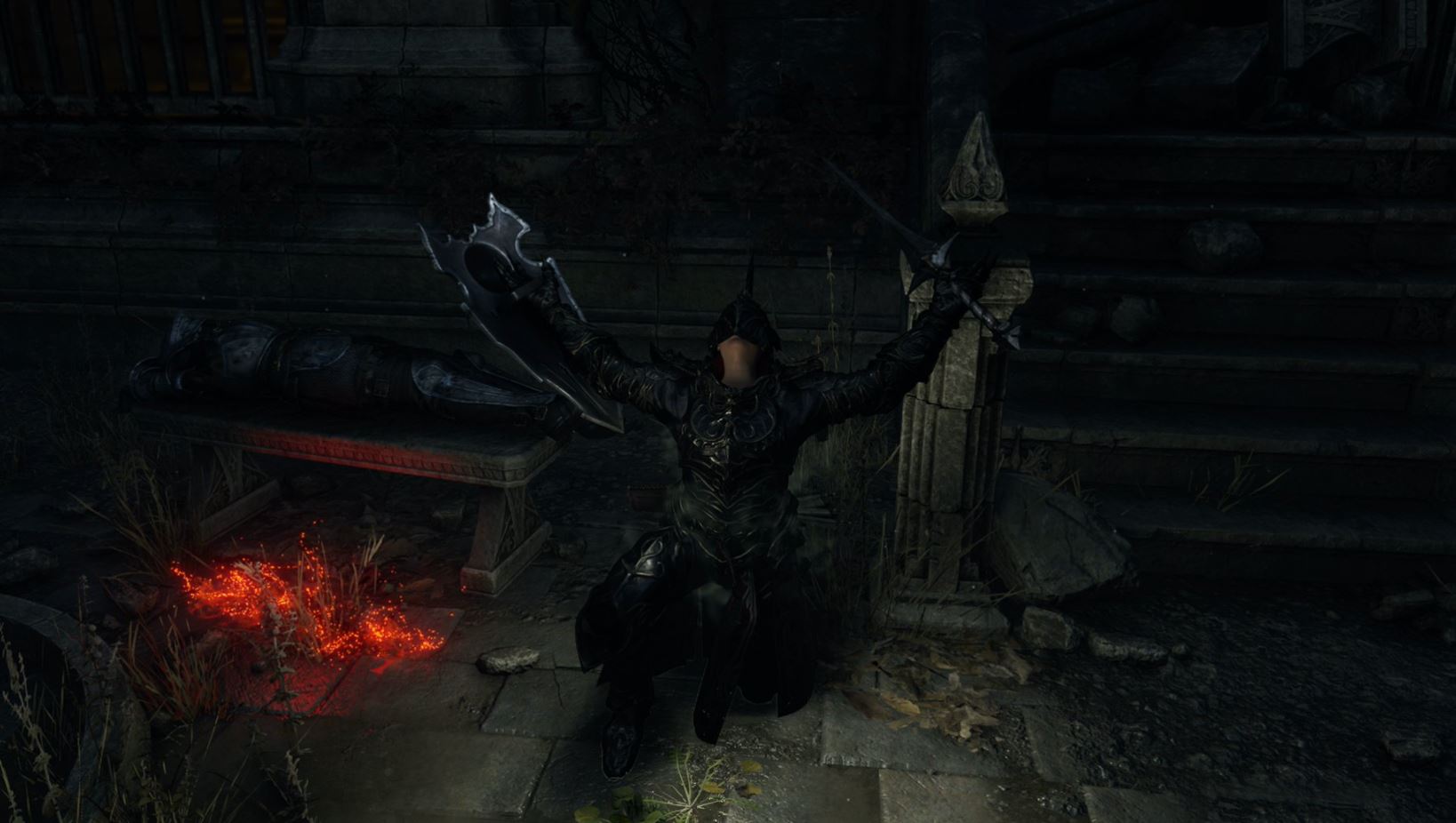 Demon's Souls players have finally solved the secret of the mysterious new locked door in the game.
@Distortion_2 on Twitter announced that he was the first to unlock the door, which involved collecting a bunch of coins scattered around the world. These coins are called Ceramic Coins and are only available in the game's Fractured Mode, which is entirely mirrored. They were placed in the same area every time, which made the hunt a little easier, although multiple New Game+ playthroughs are seemingly required.
Distortion traded in 30 of these coins to the Crow, which allowed him to get a Rusty Key, which opened the mystery door. What was behind the door you ask? A brand new set of armor that fans have requested to be in the game for a while. The Penetrator's Armor set takes on the stylish armor of the boss in Demon's Souls. You can check out the celebratory image below:
If you haven't got around to checking out Demon's Souls yet, be sure to read through our review which highlights why it is a truly incredible game.
Demon's Souls is available now on PS5.
Source – [@Distortion_2, Image From @Distortion_2]