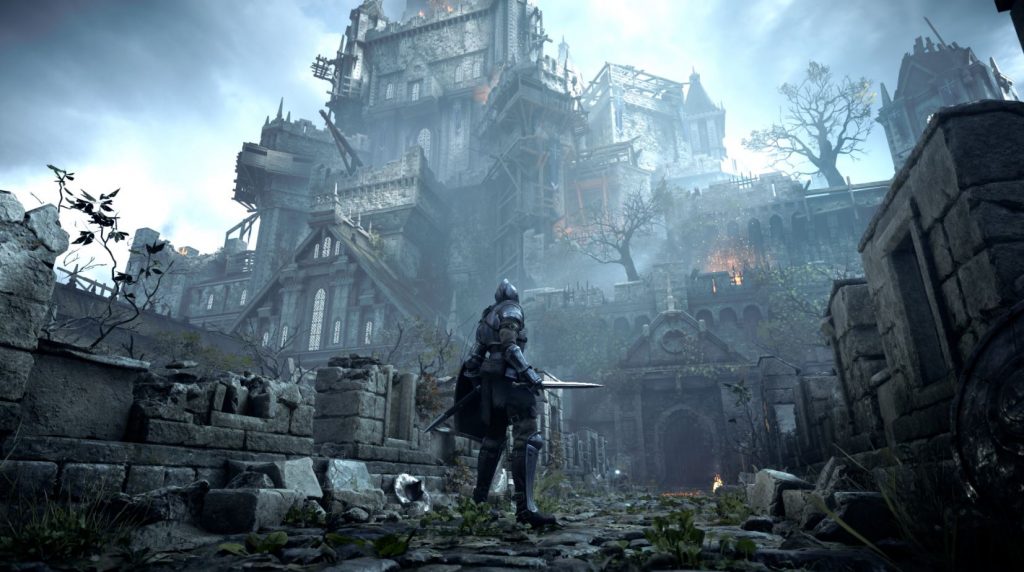 Sony and Bluepoint Games has announced the Demon's Souls PS5 Remake Digital Deluxe Edition which will include a bunch of exclusive items for players including armor, weapons, and gear for players to equip.
Detailed in a new image and on the official PlayStation Website the Digital Deluxe edition of Demon's Souls includes the following and retails for $89.99/£89.99:
Full game
Legendary Hero Soul
Renowned Warrior Soul
Storied Warrior Soul
Red-Eye Knight Armor
Boletarian Royalty Armor
Ritual Blade
Hoplite Shield
Ring of Longevity
Preservation Grains
Phosphorescent Grains
Bearbug Grains
Large Hardstone Shard
Moonlightstone Shard
Original soundtrack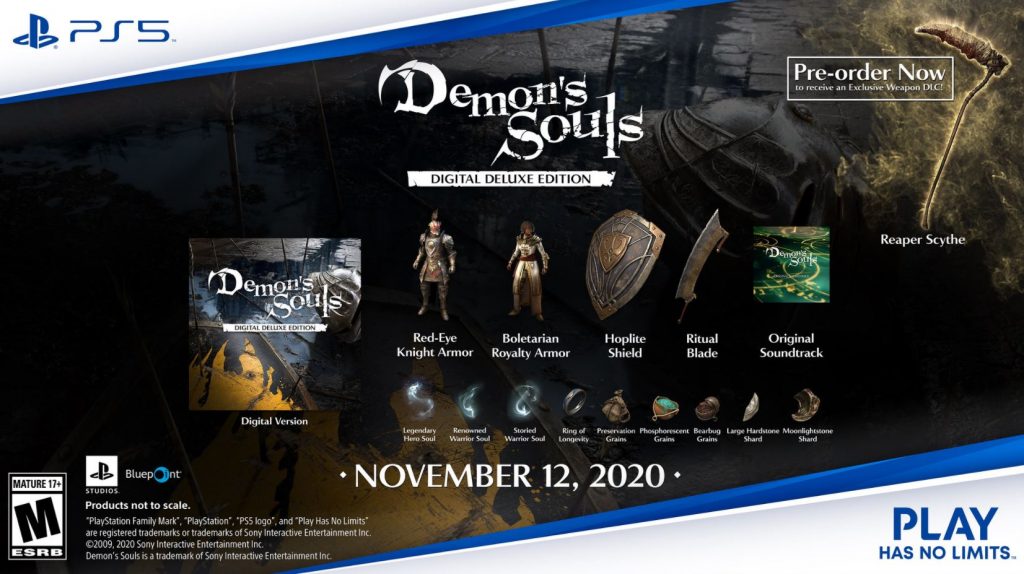 The gameplay trailer for the remake of the cult classic was just revealed and it looks absolutely stunning. The game's file size has also recently been revealed. The PS5 showcase earlier this month also confirmed that the game will be a launch title for the new console.
Demon's Souls Remake releases for PS5 on November 12, 2020, in the US and November 19, 2020, in the EU and UK.