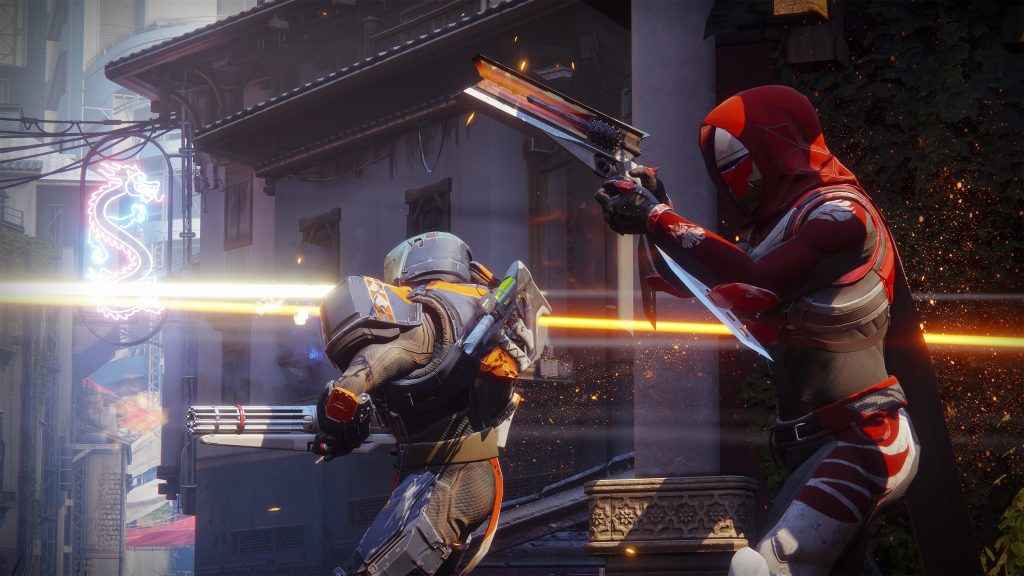 The Destiny 2 Curse of Osiris file size for PS4 is an absolute whopper!
Available to download on December 5 at 8 AM PT / 11 AM ET / 4 PM GMT, the Curse of Osiris DLC will be 88GB on PS4.
Okay, don't panic. The first install will require 88GB of space, but apparently it will then reduce to 44GB on PS4. Still, it's a huge one, which will require you to have that initial 88GB free on your hard-drive before you begin the download.
Bungie recently announced new details on the upcoming Destiny 2 Curse of Osiris DLC, confirming the addition of new raid content for the shared-world shooter.
Speaking during a livestream for the highly anticipated DLC, the former Halo developer revealed that Curse of Osiris will implement a new feature known as a Raid Lair.
Known as Leviathan, Eater of Worlds, this encounter will see Guardians revisiting the 'belly of the beast,' and takes place below Calus' Palace.
Players will be able to get their mitts on fresh gear and increase their power level. However, while the base encounter for the Raid Lair will remain at 300, there will be a Prestige difficulty to tackle.
While the Curse of Osiris release date is set for December 5, Bungie confirmed that the Leviathan, Eater of Worlds will not launch alongside the new DLC. Instead, it'll be made available a little later on, possibly as soon as December 8.
Curse of Osiris focuses on the titular Warlock Guardian, who has got himself in a bit of a pickle with a new wave of Vex foes. As such, it's up to the local Guardian population (that's you) to rescue him from Mercury.
Aside from the new content that comes with the expansion, Bungie will also be releasing a Destiny 2 PS4 Pro update on same day. Be sure to check out full details on the latest Destiny 2 reset if you're in the mood for tackling some new Milestones.
Destiny 2 was released for PlayStation 4 and Xbox One in September and arrived on PC late last month. Be sure to Destiny 2 review of Bungie's MMO-flavored shooter to see why we gave it a meaty 9/10.