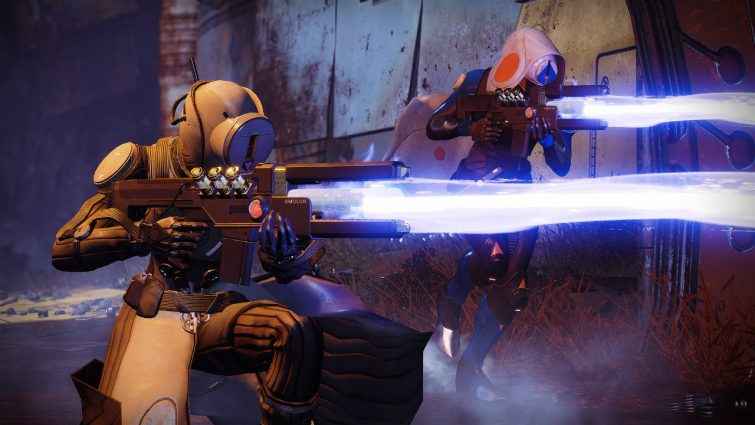 The Destiny 2 Forsaken Festival of the Lost start date has been confirmed. Get ready for some spooky shenanigans in Bungie's shooter last this month, just in time for Halloween.
Bungie has confirmed that the Destiny 2 Festival of the Lost will start on October 16. In this unique Halloween event, we still don't know exactly what to expect, but we can take some pointers from last year's event.
Destiny 2 Forsaken Festival of the Lost Gets A Murder Mystery Quest
That means that hub will be decorated with spooky stylings, and they'll be quests themed about Halloween. One thing we do know is that this celebration of lost heroes will usher in a new type of challenge.
There's a murderer on the loose! Bungie says they'll be a murder mystery quest. We'd also expect to see plenty of scary masks.
Until next week, when Bungie plans to lift the lid on The Festival of the Lost we can only speculate, but it sounds like it's going to fun. Mwahahaha!
For more on Destiny 2 Forsaken, check out: