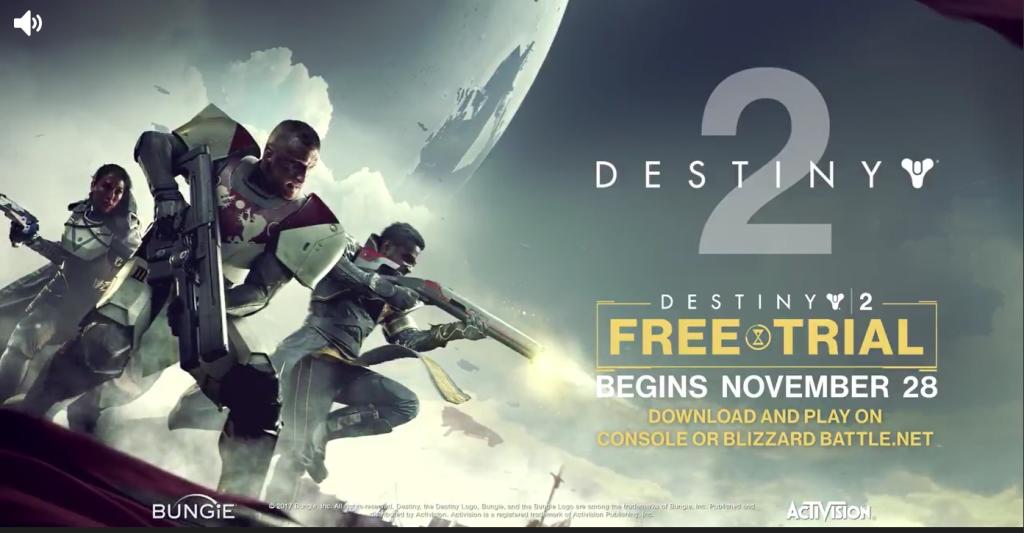 Bungie has announced that a free trial for Destiny 2 on PS4 will be available on Tuesday November 28, ahead of the release of the Curse of Osiris expansion a week later. From tomorrow, players wanting to sample Destiny 2 will be able to do so at no cost through the free trial that will be available on the PlayStation Network. This is fantastic for folks who have been reluctant to throw their hard earned bucks at Bungie's shooter sequel.
Destiny 2 free trial set to arrive before Curse of Osiris DLC
As far as what the free trial will contain, players can expect to experience the first section of the single-player campaign. Additionally, the trial will also players to get stuck into some planetary exploration as well as indulge themselves in some competitive online multiplayer shenanigans.
It's notable that the free trial for Bungie's latest shooter arrives just days before the first expansion for the game is due to arrive; Curse of Osiris is the first DLC expansion for Destiny 2 and is set to arrive on December 5.
As to what we can expect from Curse of Osiris, the expansion will introduce all new modes, planets to explore and raids to conquer. Though Curse of Osiris does seem to be a little on the slim side when compared to some of the later expansions for the first Destiny, it's early days yet and future expansions will no doubt address this.
If you like the sound of Curse of Osiris, but don't own the base game yet, you can check our Destiny 2 review while you wait for the trial to download. Equally, if you already own the game and are looking to see where rare weapons vendor Xur can be found, you might want to consider consulting our handy weekly guide to lead you to his location.
Stay tuned here at PlayStation Universe for all future news about Curse of Osiris and all other DLC expansions for Destiny 2. We'll also update you when the Destiny 2 free trial comes to an end.