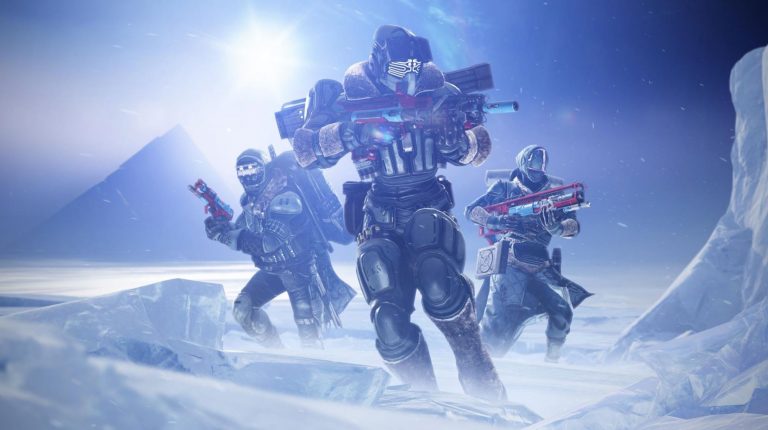 Bungie has unwrapped a purple engram full of Destiny 2 update 2.29 patch notes for you to digest, which comes with yet more fixes for armor, weapons, and more. If you're playing on PS5, then you'll see this as Destiny 2 update 1.024.
Related Content – Sony PS5 Complete Guide – A Total Resource On PlayStation 5
---
GAMEPLAY AND INVESTMENT
ARMOR
Fixed an issue where Precious Scars was not correctly restoring player shields on matching weapon kills.
Fixed an issue where Prometheum Spurs would not consistently spawn combination rifts on kills while rift energy is full.
WEAPONS
Increased the effect of both the impact and detonation of Explosive Light on Rocket Launchers to now increase damage by 25%.
Fixed an issue where Danger Zone was not functioning correctly on Rocket Launchers.
Increase the cooldown of Shoot to Loot to four seconds.
This is a temporary measure to prevent shooting a brick that can't be picked up to trigger the auto-reload.
Fixed an issue where ammo picked up by players could be quickly shot with Shoot to Loot to get additional ammo.
Fixed an issue where an interaction between Hawkmoon and Hand Cannon Holster allowed for repeated Paracausal shots.
Fixed an issue with Ager's Scepter where a player's Super wouldn't drain while in empowered mode.
TITLE SEAL
Fixed issue where a gilding Triumph could be completed before the base title Seal was claimed.
Fixed issue where the Wyvern precision kill objective wasn't progressing as intended.
PLATFORMS AND SYSTEMS
Fixed an issue where selecting the Beyond Light Deluxe Edition upgrade from the Timeline took players to the full Deluxe Edition page instead of the upgrade page on the Steam store.
Fixed an issue where Windows 7 users were unable to launch the game due to some incompatible *.dll files.
LOCALIZATION
Fixed an issue with Japanese translations of a few lore entries.
Fixed an issue where several languages did not have a description for the Seasonal artifact.
GENERAL
Fixed an issue where the Xunyou offer was not rewarding the correct items.