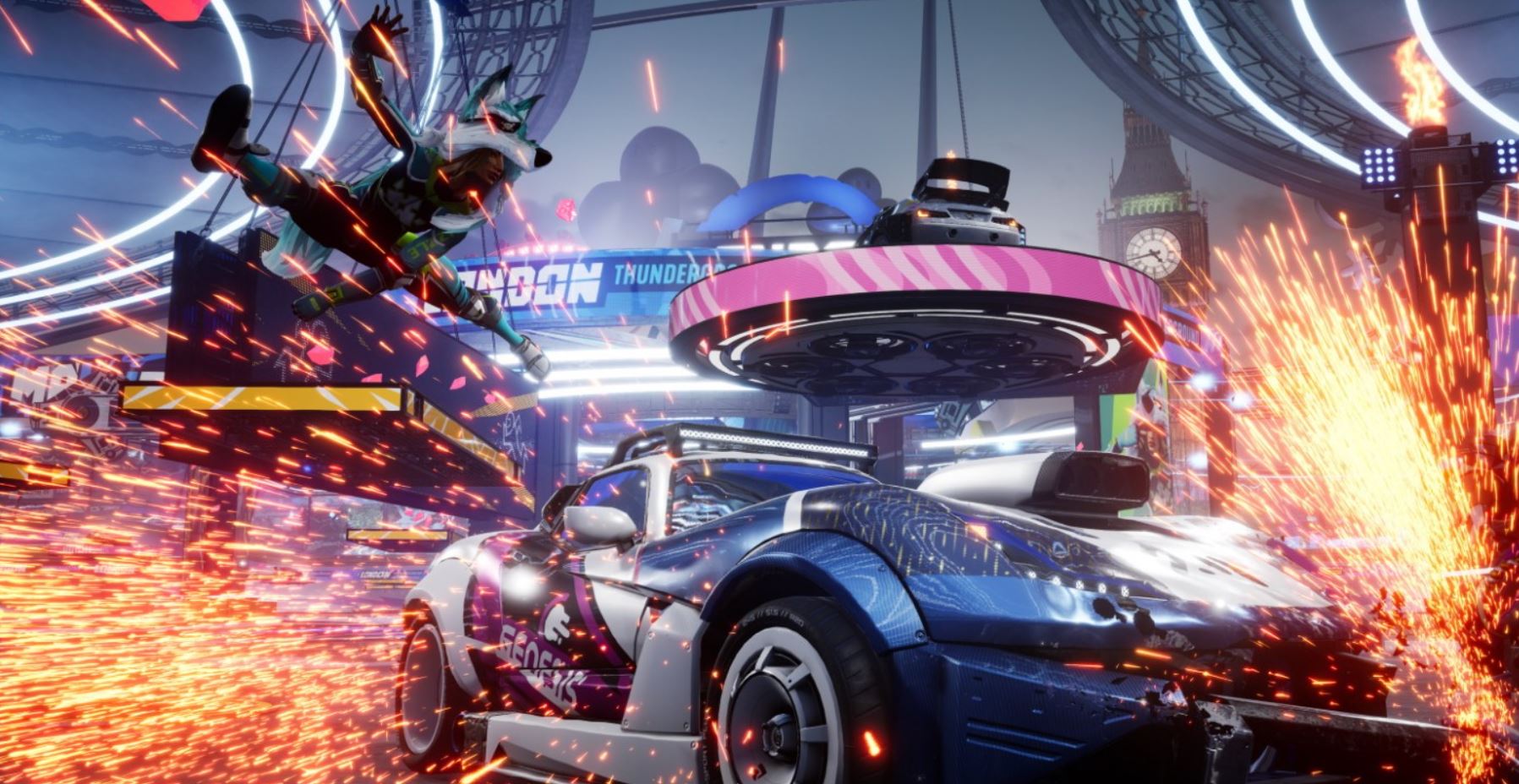 Update 03/02/21 17:05 – The Daily and Weekly challenges are now live in Destruction AllStars. You can find the current challenges here.
Original Story – Lucid Games has announced on Twitter that Destruction AllStars' Daily and Weekly challenges will go live later today at 5 PM GMT/12 PM ET/12 PM PT.
The addition of these challenges will allow players to earn the premium currency Destruction Points in-game, which can be used to purchase cosmetics and also unlock Challenge Series events, focusing on a single All-Star. We are currently in the process of reviewing Destruction AllStars and this change does change up a pretty major aspect of the economy, so you can expect our review later this week.
The manic mayhem vehicular combat game released for free on PS Plus yesterday, alongside the reveal of its launch trailer. Lucid Games are preparing to support the game long-term with Challenges as one aspect of that support, as the studio revealed the game will get at least 12 months of post-launch support.
Destruction AllStars is available now on PS5.
Source – [@LucidGamesLtd]