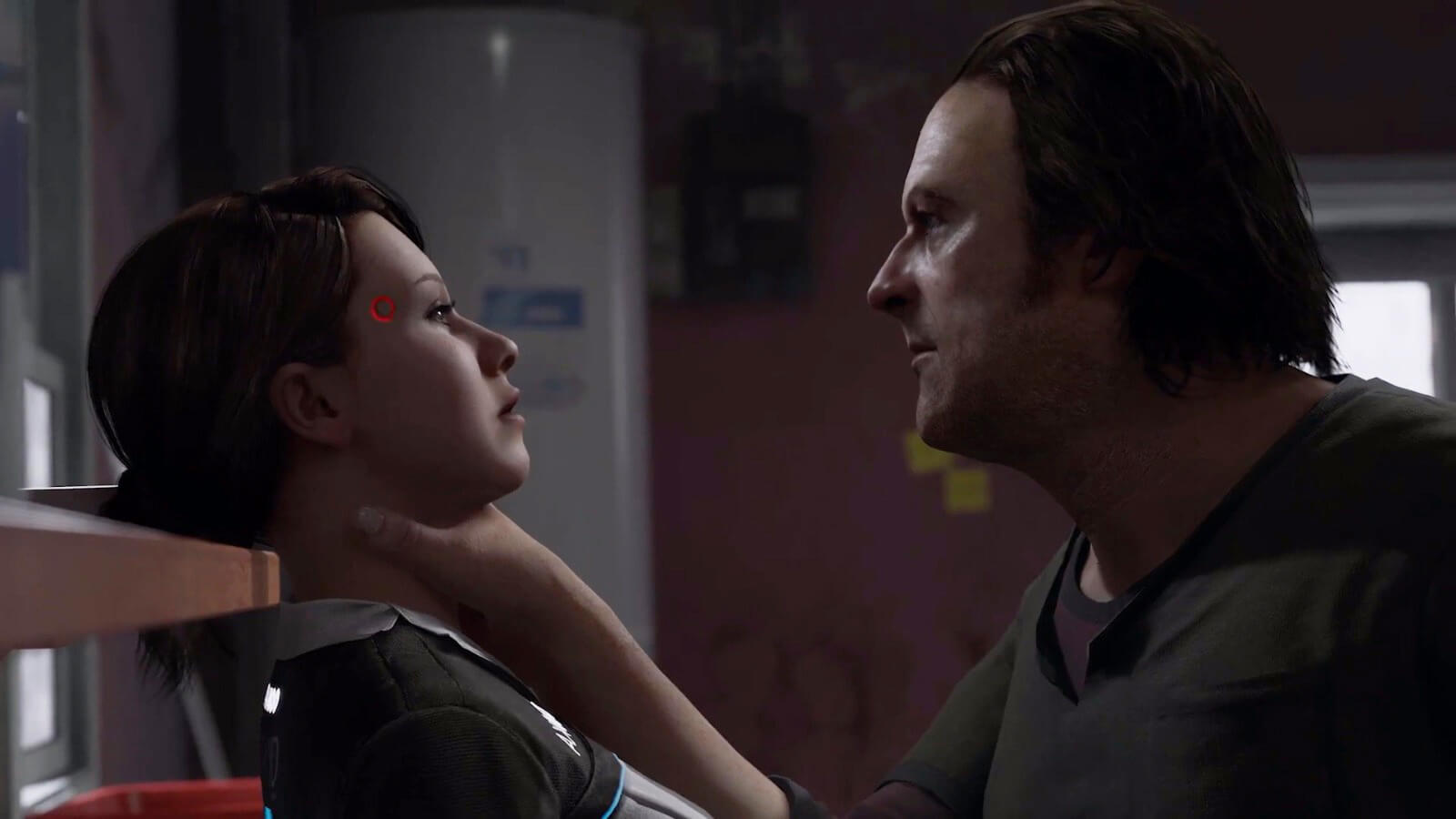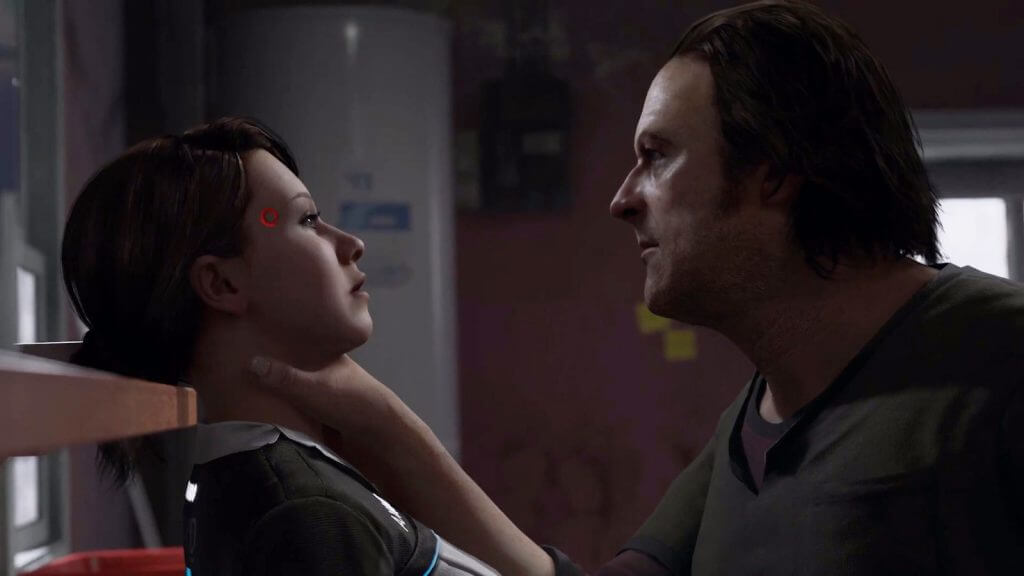 In the following Detroit Become Human A New Home walkthrough, we'll show you how to complete the chapter 100%. Turn away now if you don't want to see any spoilers. Check out the A New Home flowchart below to unlock all paths.
In A New Home you can complete the chapter very quickly without getting 100% just by following the objectives along the central line in your flow chart. However, if you're seeking to get hold of all the trophies in the game, then completing A New Home 100% will help.
Detroit Become Human A New Home Flowchart
Detroit Become Human A New Home Walkthrough - 100%
Join Todd. Follow him into the house.
Clear the table, put dishes down at sink. Scan dishwasher. Wash dishes.
Bring Todd a beer. Open fridge, get beer, bring it to him.
Get bin in kitchen, clear pizza boxes, get empty bottles from Todd's table and food box on counter.
Pick up trash bag, take out the trash.
Go out into garden, get laundry basket > take washing down.
Kneel outside by girl (mention game).
Head back inside to laundry room, put down basket, take washing powder, analyse red ice.
Tidy books up on floor by TV.
Turn on Vacuum cleaner next to books.
Read the book on the table by Alice.
Got to Todd and finish first floor.
FIRST FLOOR
Go upstairs
Clean Bathroom > tidy up clothes on floor > Arrange bottles on bath > Mop floor.
Open door to Alice's Room opposite bathroom.
Take Treasure box.
Make Bed.
Ventilate room - open window to unlock dialogue (Kara discovers a way down).
Tidy Todds' Room > Tidy bills on side > pick up leaflet > open window.
Tidy up bed side table.
Reads All sports magazine (and Tech Addict mag).
Turn on TV (switch channels) to hear a news story about CyberLife.
Tidy guitar at end of bed.
Tidy the vinyl.
Take pills on side of bed table and analyse *unlock an dialogue or action.
Make bed.
TALK TO ALICE
Go into toilet opposite Todd's room then head back to Alice's room.
Check the Alice in Wonderland book on floor.
Check the bookshelf on the left of the door.
FRIENDLY APPROACH > NAME KARA > INTERESTS > MOTHER.
Gives you a key > Unlock the box and find out more about the family.
Ask Todd for new instructions.
Check out more Detroit Become Human guides and news, including: