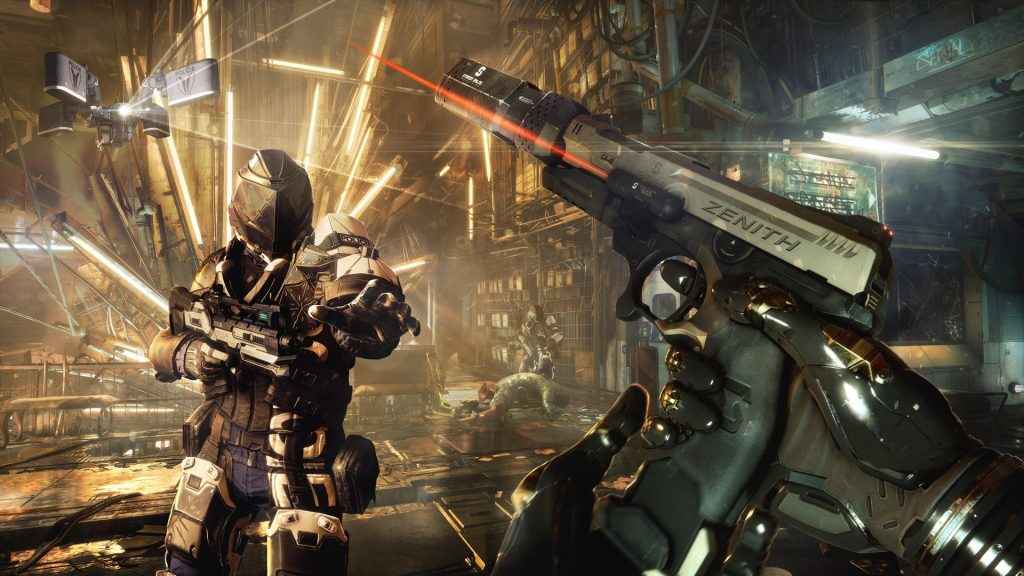 In what will certainly come as music to the ears of old-school dystopian role-playing purveyors the world over, it seems as though the possibility of a new Deus Ex game not be dead in the water just yet.
Having been placed 'on hiatus' by publisher Square Enix after what was deemed to be lackluster sales of its most recent entry, 2016's critically acclaimed Deus Ex: Mankind Divided, fans have now been offered a lifeline that indicates that Adam Jensen's journey may not be finished after all.
New Deus Ex game not out of the question?
Speaking with Victor Lucas of Electric Playground, Eidos Montreal's David Anofossi spoke candidly about the much-beloved series' potential return by saying: ''It's not dead.''
He added: ''We just need to think about the future of it and make it correctly and respectfully.''
The comments echo a similar statement made by Square Enix CEO Yosuke Matsuda to GamesIndustry.biz late last year.
"We have never said anything about discontinuing that title but for some reason that's the rumour out on the market," he said defiantly.
He added: "What I can say is Eidos Montreal has always developed Deus Ex, and the issue is we do not have limitless resources. We have several big titles that we work with and that's partly a factor in what our line-up looks like. Of course, it would be ideal if we could work on all of them all of the time, but the fact of the matter is some titles have to wait their turn. The reason there isn't a Deus Ex right now is just a product of our development line-up because there are other titles we are working on."
Would you like to see a new Deus Ex game on PS4? Let us know in the comments section below.