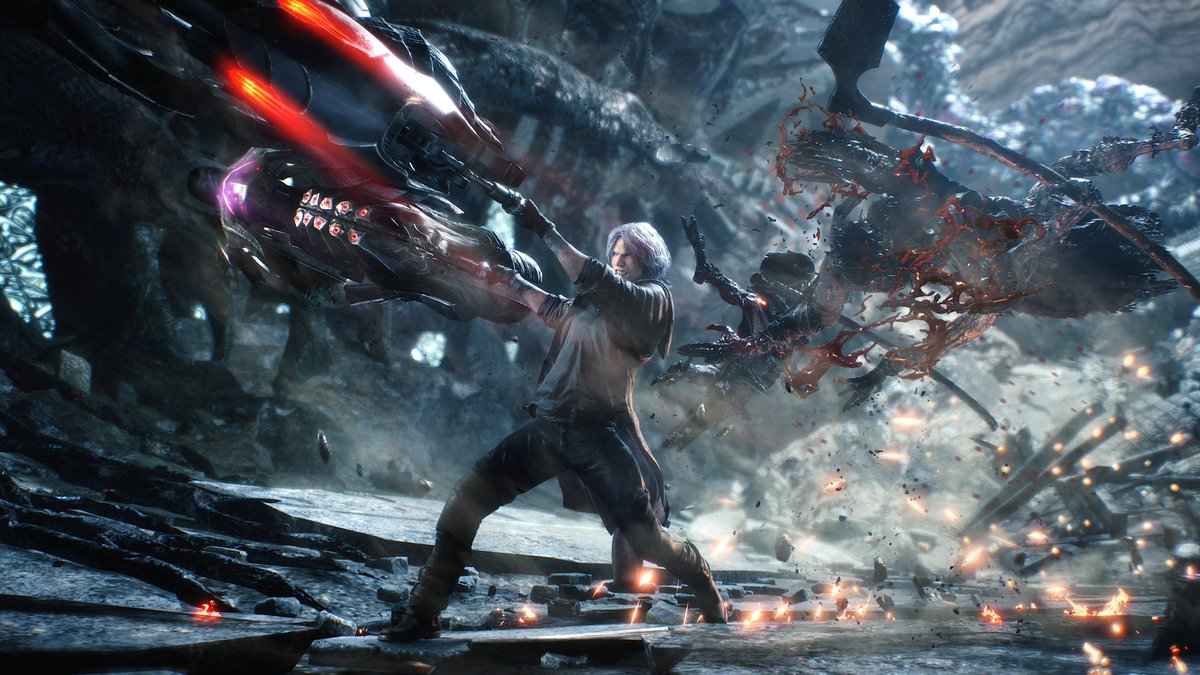 Devil May Cry 5 released its official showcasing of Dante, with our favorite protagonist receiving quite a make-over. At the Tokyo Game Show 2018, Dante got a brand new look, so let's check out what's changed for his return to Devil May Cry.
Devil May Cry 5: Dante Gets a New Look
Capcom producer Matt Walker discussed what's new with Dante's look in Devil May Cry 5. He says they made Dante's hair a bit longer, and you can see him brushing it away from his face as the wind blows while he's riding his motorcycle. He's beginning to look at lot like Leon Kennedy, right?
Walker did not give more information on other changes Dante might have, though he assured fans Dante's new look is beneficial to the game's progress. Walker says, "Unfortunately we can't reveal too much about Dante yet, but I'm confident that you'll be happy with how he turns out in DMC5. His hair may be impractical for motorcycle riding in that particular scene, but he might just wise up and do something to make that motorcycle riding more manageable."
In other DMC5 news, we recently discovered that series favorite Trish and Lady will also be joining the roster. Capcom also confirmed a host of features coming to the game at launch, including a photo mode, gallery and training mode.
Devil May Cry 5 is due to release on March 19, 2019.