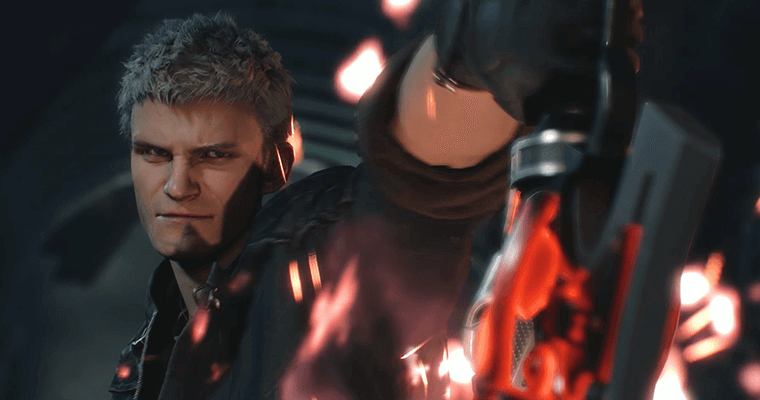 As with all modern games that attain a certain degree of objective aesthetic beauty, Capcom has confirmed there will be a Devil May Cry 5 photo mode when the game launches next year.
If this wasn't exciting enough, however, during an in-depth PAX West panel, the developer also announced new Training and Gallery modes, before giving fans their first proper look at Nero's unique Devil Breaker weapons.
Devil May Cry 5 Photo Mode, Training, and Gallery Mode
The inclusion of a training mode should come as welcome news to fans who, according to Capcom, have been requesting this particular feature for a long time.
We're going to officially reveal that yes; there is a training mode in the game. This is something people have been asking for, for a long time.

There were certain titles where we weren't able to get that done correctly. But, this time, we made sure to make the effort. We'll reveal more details in due time.
Presumably, the same can be said of the Devil May Cry 5 photo mode details of which are, at the moment, being kept tightly under wraps.
The Gallery, meanwhile, accessible via the in-game menus, provides additional information about Devil May Cry 5's cast of flamboyant characters and always impressive enemies, whilst also giving players the opportunity to admire Nero's various weapons and sundry other demon slaying equipment up close.
Devil Breakers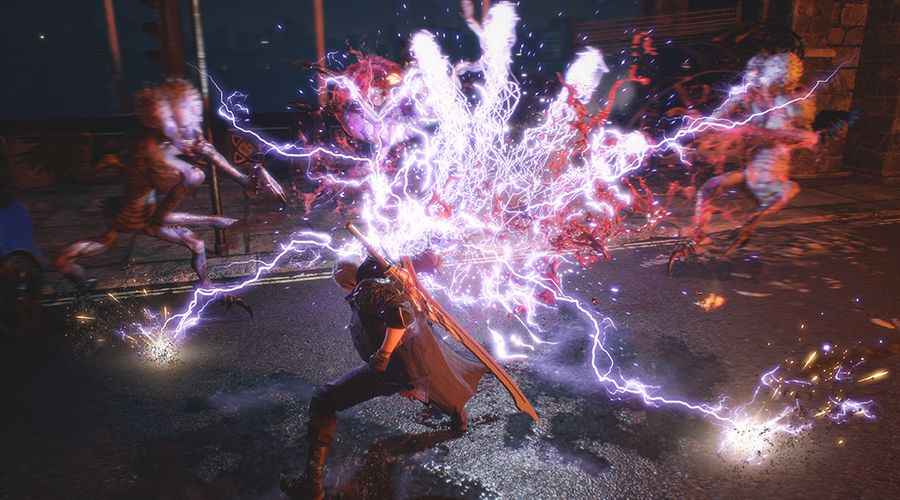 Finally, there was a total of seven Devil Breakers on display during the panel. Each more delightfully absurd and deadly than the last.
Overture, the first Demon Breaker Nico ever made, is the most basic of these new weapons. If a modular, demon-slaying prosthetic arm can ever be called 'basic'.
The Gerbera, based on the flower of the same name (hence its unusual appearance when fully opened), was the second Devil Breaker showcased; Capcom focusing specifically on the Gerbera's two powerful special moves. While the third, the Punch Line, elicited a few gasps from the audience when Nero hitched a ride on the Punch Line's anti-demon rockets. It's just as bat shit crazy as it sounds.
Fourth on this whistle stop tour of the game's Devil Breakers was the explosive Tomboy; an extremely powerful weapon that seems perfectly designed for crowd control. The Ragtime – a weapon that possesses demonic power capable of stopping time – was fifth, and the Helter Skelter sixth.
This being a vicious, drill-type weapon that completely eviscerates enemies in a shower of demon blood. Not one for the faint of heart, methinks.
The last featured was the Rawhide. A whip-like weapon that looks absolutely stunning in its final form, not to mention extremely effective against mobs.
You'll find the full, hour-long panel embedded above (thanks Gematsu) if you fancy giving it a look. We'd strongly urge you to do so.
Source Gematsu