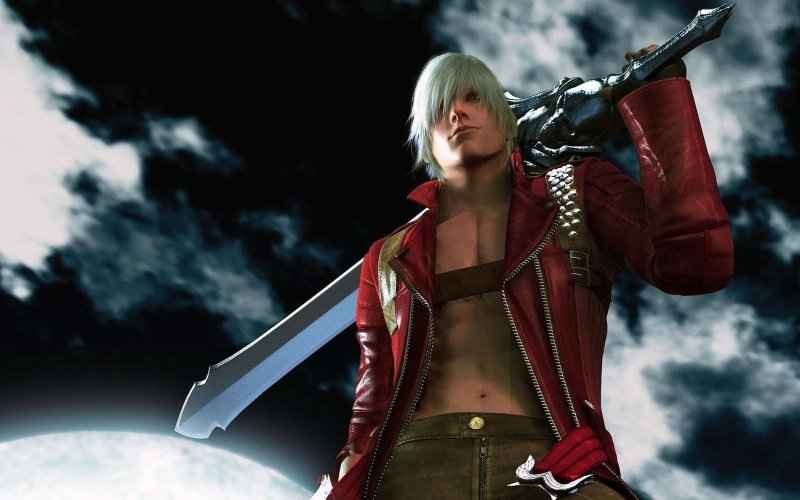 [UPDATE] The domain for Devil May Cry 5 is now on dedicated Capcom servers.
If you go to http://devilmaycry5.com with the "www" included, you will now be redirected to a 404 page. The site has an IP and is hosted on an AWS server with IPV4 and IPv6 addresses.
This basically means a Devil May Cry 5 reveal at E3 2018 is almost certainly on the cards. Now it's just a question of when exactly!
[ORIGINAL STORY]
We've had plenty of supposed evidence of Devil May Cry 5 being a reality, and with E3 2018 just mere days away, the evidence continues to mount.
Thanks to some clever sleuthing on the DMC Discord by user The Palemoon, a seemingly official website domain for Devil May Cry 5 has been registered fairly recently.
Now I know what you're thinking, anyone can register a domain, and The Palemoon thought the same, so they hauled up plenty of evidence to back up its validity.
So as the title says, devilmaycry5.com domain was recently registered, on 2018-05-18 to be exact, indicating that it will soon be revealed for the long rumored Devil May Cry 5.

Fairly innocuous by itself, but going deeper shows this.
This is a legitimate internet provider company in Japan, that in itself isn't particularly relevant, it's relation to Capcom sites, however, is.
https://www.whois.com/whois/monsterhunterworld.com
https://www.whois.com/whois/residentevil7.com
https://www.whois.com/whois/residentevil2.com
as you can see above, this company is responsible for registering domains of recent Capcom titles.
The most interesting thing to note is that all of the recent titles were registered shortly before their official reveal. So the whispers of Dante rocking up at E3 seem to hold some weight.
Not long till we find out now!