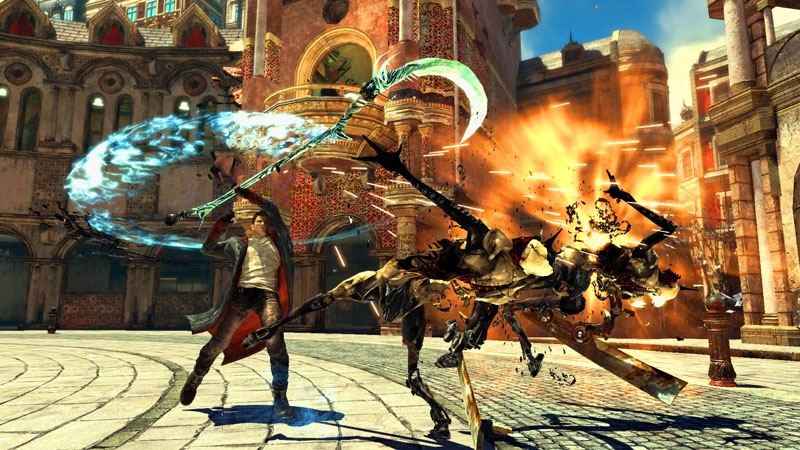 Fresh rumors on Devil May Cry 5 have surfaced on the resetera forums, revealing a host of new details on the highly anticipated next instalment in the action-adventure franchise.
According to the leaked info, the Devil May Cry 5 release date is targeting FY 2019; this means it'll launch at some point between April 2018 and March 2019.
Capcom had originally planned to ship the game in November 2018, but the source of the leak believes it may have been pushed into early 2019. However, players will be able to get their hands on a demo of the title some time before launch.
Devil May Cry 5 has reportedly been in the works for two years, and by the time it releases will have had three years of production time under its belt. Work began around the same time as Devil May Cry 4 Special Edition shipped, so around early 2015.
In terms of basic game info, Devil May Cry 5 is a direct sequel to its predecessor, and features Dante, Nero, and Vergil appearing in the game. The game will explore a 'new side' of Dante, who appears to take on a more serious persona this time around, although he'll still have his trademark banter.
Trish will also be returning and will have a prominent role in the sequel, which is hinted at being the conclusion to the 'Sons of Sparda' story arc.
Capcom is targeting 60fps for the console versions of DMC5, much like previous iterations. In terms of level design, the developer is plumping for a more open experience than previous games, allowing for more exploration.
Furthermore, DMC5 will feature a mission and ranking system similar to both previous games and Bayonetta, while a mission select feature will also make a return.
Meanwhile, bosses have been given a considerable overhaul, with battles proving more cinematic and taking part between multiple areas of the game. In addition, the Style system has been streamlined to allow for a smoother transition between different techniques.
There's a ton more info to read up on over at resetera, so be sure to head over there and get the full scoop.
Devil May Cry 5 is expected to be unveiled at the PlayStation Experience 2017 next month.